Samsung showcases new line of Micro LED TVs, Neo QLED TVs, lifestyle TVs, more
Samsung introduced The Terrace, which is the company's first outdoor TV. It is weather-resistant with an IP55 rating. The Terrace is available in 55-inch and 65-inch variants.
03 Mar 2021, 06:52 PM IST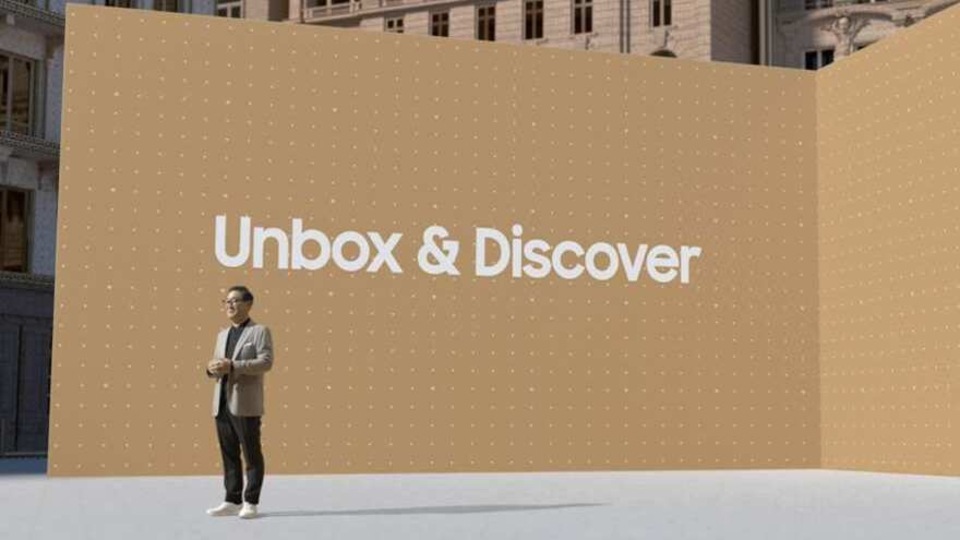 Samsung today hosted its Unbox & Discover event wherein the company showcased its 2021 lineup of Micro LED TVs, Neo QLED TVs, lifestyle TVs, monitors, and soundbars. The company said that these devices will enable users to work efficiently and communicate effectively with one another.
Micro LED TVs
Coming to the specific product lines, Samsung's Micro LED TVs come with an edge-to-edge screen design that requires no professional assembly and installation. They come with a 4Vue (Quad View) feature that enables users to watch up to four sources of content simultaneously.
They will be available in 110-inch and 99-inch size variants globally beginning at the end of March. The company will bring an 88-inch size variant in the fall year and a 76-inch variant in future.
Neo QLED TVs
The Samsung Neo QLED TVs are powered by the company's Neo Quantum processor and new Quantum Mini LEDs that are just 1/40 the size of conventional LEDs. This TV range offers 4K resolution at 120 frames per second with a response time of 5.8ms.
For its Neo QLED TV range, Samsung has partnered with Xbox Series X in the United States and Canada. With Xbox and Samsung renewing their multi-year agreement this year, the two companies will continue working together to offer an unbeatable gaming experience. Samsung has also partnered with AMD to develop the first TV with Freesync Premium Pro support for both PC and console games to deliver a truly exceptional HDR gaming experience. Additionally, the company's new Game Bar helps players quickly monitor critical aspects of play.
Samsung Neo QLED TV models are available in two variants. One with 8K resolution (QN800A and QN900A) will be available in 65-inch, 75-inch, and 85-inch sizes, and the other with 4K resolution (QN90A and QN85A) that will be available in screen sizes starting at 50-inches.
Lifestyle TVs
As far as the lifestyle TVs are concerned, the company said that it is bringing new ways to customise the Frame from new mounting options like the Slim Fit Wall Mount to five bezel options and more from third party providers. Additionally, the company made the 2021 Frame slimmer. The 2021 Frame is just 24.9mm thick.
Apart from this, the Korean electronic giant also introduced My Shelf, which is a new accessory for The Frame that will be available globally later this year. It can be attached to the 55 inch, 65 inch, and 75 inch Frame sizes, and it will be available in four different colours: beige, white, brown, and black.
Apart from upgrading The Frame, Samsung introduced The Premiere, which the company says is the industry's first triple laser projector with 4K resolution. It features a minimalist design with rounded edges and a fabric finish. "To help consumers use the Premiere anywhere in their home, we are going to be offering rollable screens optimized for the Premiere later this year on Samsung.com," Samsung said.
Lastly, Samsung introduced The Terrace, which is the company's first outdoor TV. It is weather-resistant with an IP55 rating. The Terrace is available in 55-inch and 65-inch variants. Samsung said that a new 75-inch Full Sun model will be available in the summer later this year.
Smart Monitor
Apart from launching a new line of TVs, Samsung also launched Smart Monitor, which the company says is its 'do-it-all' monitor. It is compatible with Wi-Fi, Bluetooth, Wireless DeX, and Apple AirPlay 2, letting consumers work from anywhere without needing to connect to a PC.
Samsung Interactive Display
The company also introduced the Samsung Interactive Display Flip 75-inch, which is a digital whiteboard you can write, draw, and edit on. The Flip offers connective features for hybrid working and learning and 4K picture quality. It is available in a 75-inch display variant.
Soundbar
Samsung also launched the 2021 Q Series soundbar. It features the company's Q-Symphony tech, which the company says can deliver enhanced 3-dimensional sound. The Q950A soundbar comes with 11.1.4 channel sound and a new bass boost feature that allows users to add "more boom" with a simple click. It works with multiple voice assistants, including Amazon Alexa and Bixby.