Surface Pro 7 review: Microsoft's premium Windows hardware
Surface Pro 7 delivers a comprehensive experience. For any professional who wants the best of Windows, Surface Pro 7 is a fine choice. The only catch is it is very expensive.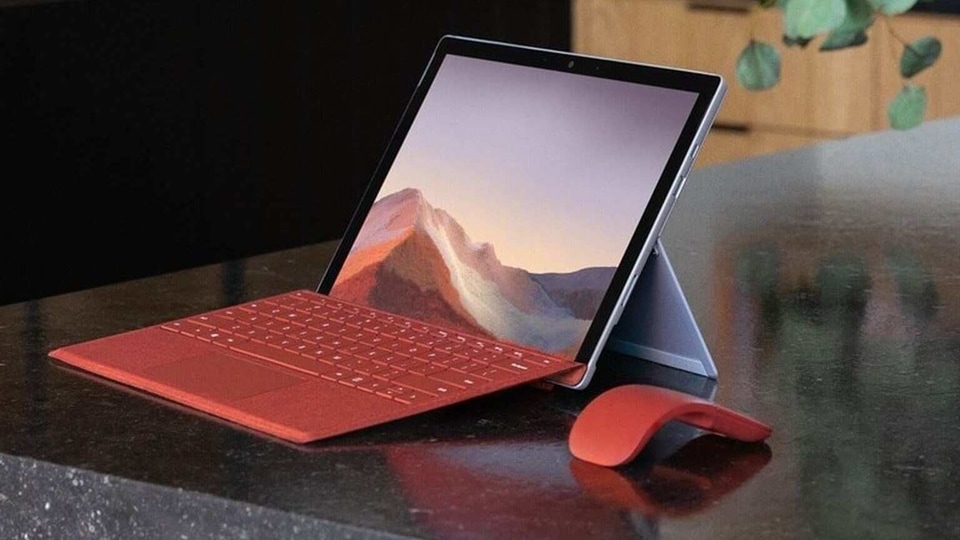 Brand: Microsoft
Key specs: 12.3-inch display, up to 16GB of RAM, removable Type Cover, USB Type-C, up to core i7 processor, 5MP front-facing camera, 8-megapixel rear-facing camera
Price: ₹75,990 (base model with i5)
Rating: 3.5
Microsoft's hardware lineup may not be as wide as Apple's but the Redmond-based company does have some serious offerings. Its latest Surface Pro 7 is no exception. It is by far the closest competitor's iPad Pros and the best Windows alternative.
With prices in the vicinity of ₹1 lakh, it is not affordable by any means. Evidently aimed at professionals and other power users, Surface Pro 7 is as niche as it can get.
Surface Pro 7 also comes as an upgrade over the Surface Pro 6 which itself was a comprehensive tablet PC. The successor brings the latest specifications under the hood while keeping the look and feel pretty much the same. In fact, Surface Pro 7 does not look very different from the Surface Pro 5 either. Probably Microsoft may reconsider optimising the design little bit to keep things interesting unless the form factor has reached the dreaded saturation. For a new user joining the Surface ship, a monotonous design may not be a deal-breaker.
Microsoft Surface Pro 7 comes with a familiar 12.3-inch display with 2,736 x 1,824 pixels resolution. Surface Pro 7's display is surprisingly very good. It offers great legibility across light conditions. It is also quite responsive. The thicker bezels on the sides, however, give it a slightly dated look and feel.
The bundled keyboard is very well optimised. Despite a smaller trackpad, it did not take a lot of time to get used to a rather compact keyboard. In less than a day, muscle reflexes got accustomed to the design. What we loved about the keyboard was that there was very little fatigue even after prolonged sessions of typing. We type almost 3,000 words in a day.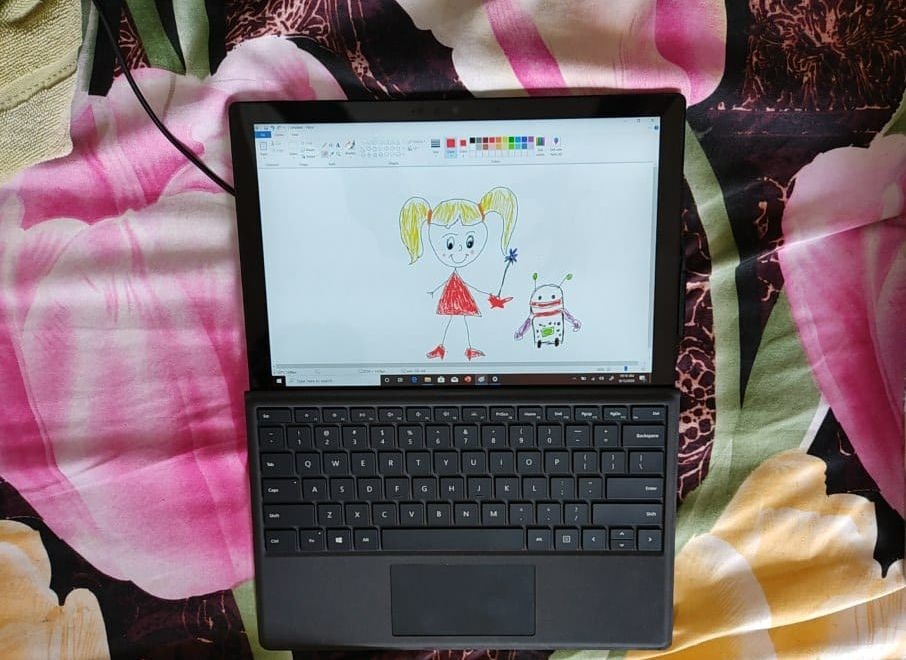 The stylus experience continues to be top-notch with Surface devices. I did not use the stylus much other than basic doodling and bit of sketching. But those who make lots of presentations or take notes, they will be impressed with its responsiveness and precision.
As far as performance goes, there is barely anything to complain. Our core i7 model handled almost everything with utmost ease which we had anticipated. We also played a few games on the device which was not a lot of fun considering the form factor of a tablet PC. Our usage included a lot of browsing, streaming, and of course video calls. The device does get a little warmer after a few hours, but not to an uncomfortable level. The battery life is average for such an expensive piece of hardware. On moderate usage, it lasted six-seven hours. The USB Type-C is a neat addition and we can only expect this to become a new standard for Microsoft's premium Surface devices.
Verdict,
Windows tablets and laptops are a dime a dozen. If you have the budget for Surface Pro 7 and want the best of Windows in premium hardware, you do not have to rethink anything. If mobility is no longer a factor and stylus does not mean anything to you, you're better off without the Surface Pro 7.