Finally, Apple launches Beats Studio Buds! Yes, it runs on Android too! Price? Check if it will cost a bomb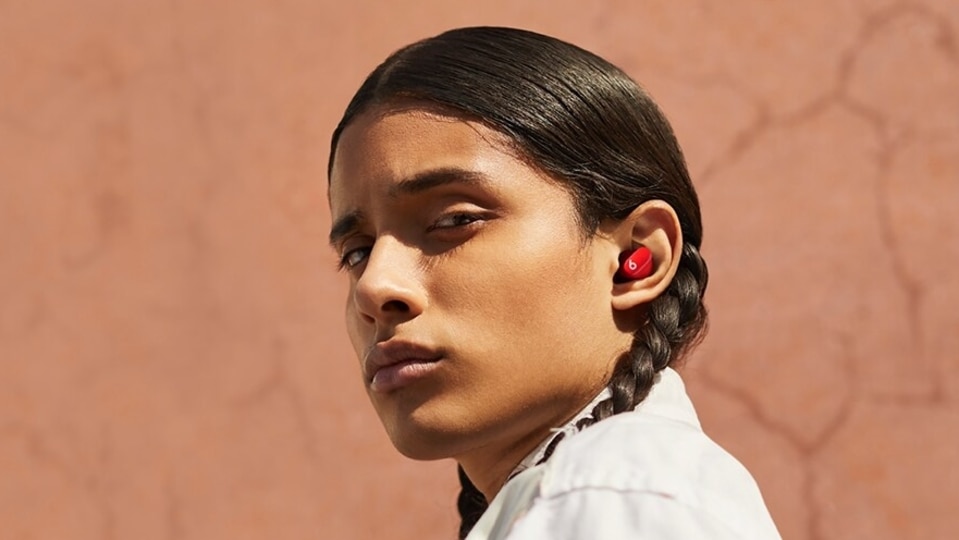 Apple subsidiary has launched the Beats Studio Buds with support for both Android and iOS. Check price and whether it will be available in India.
Apple Beats Studio Buds earbuds launch has been announced. Yes, this Apple subsidiary has finally, launched a new pair of true wireless earbuds today and it offers premium audio features like active noise cancellation, IPX4 water resistance, sweat resistance and USB-C charging.
However, the most notable part about the Beats Studio Buds is that it will work on Android as well as Apple iOS devices! So, if it is Apple, it must be pricey and most people cannot afford it. Right? Well, not absolutely. The new Beats Studio Buds price is $149.99 (around ₹10,975) and will come in red, black, or white colours.
The price and availability in India or other parts of the world is yet to be announced, but the company is already accepting pre-orders for these true wireless earbuds which will be available from Apple stores in Canada and the US, while other retailers like Amazon and Best Buy will also sell the earbuds starting from June 24.
Beats Studio Buds: Design - in-ear hook is out
Bringing a new design compared to Beats' previous true wireless earbuds like the Powerbeats Pro, the new Beats Studio Buds have dropped the design of the in-ear hook and opted for a close fit inside the ears. This means that unlike the more expensive AirPods Pro, they do not have a stem that protrudes outside the ear either. Looks better? Well, beauty lies in the eyes of the beholder.
Beats Studio Buds: Android Linking - USB-C cable
What will please most smartphone owners, is the fact that Beats Studio Buds earbuds will connect via USB-C, which means they will be compatible with most Android handset charging cables.
Beats Studio Buds: Wireless charging - missing
However, there is a minus side too. Unlike the AirPods Pro, these earbuds do not support wireless charging. Nevertheless, once fully charged, the Beats Studio Buds offer a battery backup of eight hours with active noise cancellation turned off, but this figure drops down to five hours once ANC is enabled.
Beats Studio Buds: Features - Multiple Options
In terms of features, the Beats Studio Buds will come with features that will work well with both iOS and Android devices, offering features like "Hey Siri" integration and the ability to open the case near your iOS device to instantly pair them. Meanwhile, Android users will not be left behind, unlike the AirPods Pro – these buds will feature both device location using Google's Find My Device and the ability to Fast Pair with compatible Android devices.