Dell XPS 13 (7390) review: My laptop's helping me manoeuvre the lockdowns
The Dell XPS 13 (7390) is not a 'new' laptop, it launched last year. Currently, I have been using it for more than two months now, every day, without breaking a sweat.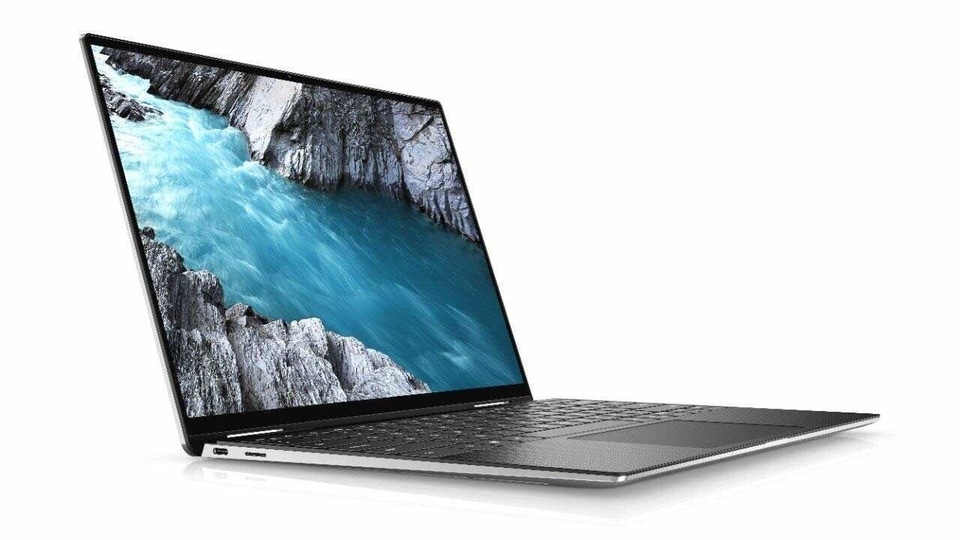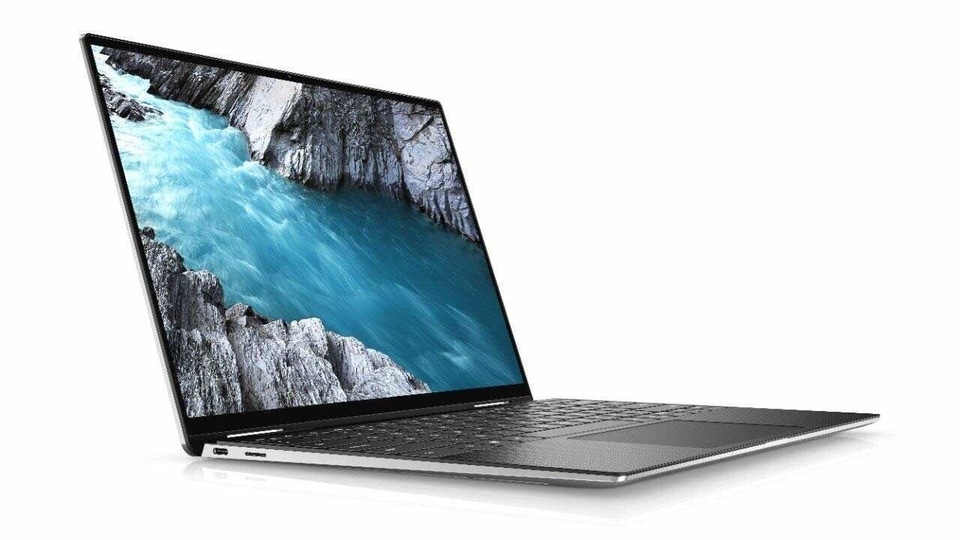 Brand: Dell
Product: XPS 13 (7390)
Key specs: Intel Core i7, Windows10 Pro, 16GB RAM + 512GB SSD, Full HD Display
Price: ₹1,73,990
Rating: 3.5/5
When I landed this job, a part of me was elated that I would have to come to work every day. My last job was almost fully a work from home gig, you see, and things got boring. But four months in, just as I was settling into the new routine, the Covid-19 pandemic hit. The office set up VPNs, the content management systems (CMS) and sent us home.
The rest, now, is living history.
But instead of using a bulky office laptop, common in Indian offices, I decided to use this time to review the Dell XPS 13. And in some ways, it's been very useful.
I'm still in bed when I log in to work everyday, but I can only do that because I can just pick my laptop up with one hand and open it up effortlessly. It's a treat. I log in with my fingerprint, no passwords. And since I'm just about awake, this helps immensely. The laptop has face recognition too, but my fingerprint is enough.
If I'm really lazy and when work keeps piling right off the bat, I don't need to move for the next four hours to charge the laptop. Mind you, I am not just checking emails, I am also filing stories, working the CMS, constantly browsing the web, tweeting, and often even getting on half hour video calls.
The speakers manage those calls easily and work for streaming video too. The webcam is not the best we've seen out there but it serves the purpose of video calls.
My bedroom is still dark, I have not parted the curtains and have not even switched on the lights by my bed. Thank the lord for backlit keyboards. I can sit on the bed, with my legs stretched out, and get to work. By the time I get the low battery prompt, I am more than ready to move to my workstation — the table.
The fact that the laptop is compact makes a huge difference. I can lounge all over the house with it, something I wouldn't have done with those bulky alternatives from the office. I even swapped my thinner and lighter iPad for this laptop, not because the iPad doesn't suffice, but because the laptop can do more and the size and weight difference is small enough for me to not care.
The keys have enough tactile feedback to make typing feel comfortable. The trackpad felt more responsive when I tapped on it lightly instead of actually clicking down hard. It was probably the laptop's way of telling me to stop taking my stress out on the keyboard.
The best part of the laptop was the touchscreen. We are so used to being on our smartphones these days there have been many instances where I have touched the PC screen or a laptop screen in an attempt to try and expand, reduce what I was looking at or pull in a file/picture to the necessary spot without touching the trackpad or my mouse. There is some satisfaction in being able to do that physically.
I could actually do that now. I could touch the screen to magnify/reduce what I was looking at, drag a picture in, resize it. Basically do everything the touchpad could help me do, without using the touchpad at all. Add to this super-thin bezels on three sides and you get more than enough screen space. It's not something you'd notice or appreciate unless you are trying to fit a couple of different things on screen at the same time — like a folder, a browser and an open document.
In fact, I found the touchscreen to be infinitely more responsive than the touchpad, but you know, not all applications are built equal and most PC/laptop games need that mouse and trackpad - as a few Age of Empire skirmishes will prove to you.
It's great to be able to scroll up and down on the touch screen without touching the keys. It feels better still to select mails from the screen and delete them - there's a whole world of undescribed happiness in that.
Perhaps what has saved me so far in this (what seems like) never-ending lockdown and work-from-home spree has been this easy to use, sleek, light laptop. It glitched, only a couple of times, when I had 30 tabs open and unceremoniously shut down Chrome, but otherwise it has been a breeze.
I use my laptop rather intensely, and the battery that lasts me at least half my work day if I start on a full charge with most settings optimised to the maximum, and the novelty touchscreen. However, as 'claimed', the laptop could not handle my whole workday. Which is fair given its bright 4K display and that I am using a software to upload 'data' all day long. It'll last slightly longer if I bring the screen resolution down to 1080p. However, I haven't been able to get the 10 hours battery life that's industry standard for ultrabooks today.
Had I been struggling with a deadweight device, I might have had a meltdown and quit my job a few weeks into April. For now, the Dell XPS 13 (7390) has made me postpone that.
What devices you use on a daily basis can make or break us. Especially in a time like this where 100% of our day is dependent on reaching out to others for work and otherwise using just the Internet or your 'old-school' phone call.
Here I am, about two months in, not broken yet. I have my devices to thank for that. Especially this laptop, on which I spend more than 12 hours every day.
The Dell XPS 13 (7390) is not a 'new' laptop, it launched last year. Currently, I have been using it for more than two months now, every day, without breaking a sweat.
Verdict
There's only one thing. I could never afford it if it weren't for my job. If you have ₹1,73,990 for a laptop though, knock yourself out!
The XPS 13 can make your work pretty simple, and is definitely something you can consider. It's light, it's compact, it fits in my handbag - it's that sleek, it's got the power to carry you through the day, just don't throw the kitchen sink at it, workwise.
Follow HT Tech for the latest tech news and reviews , also keep up with us on Twitter, Facebook, and Instagram. For our latest videos, subscribe to our YouTube channel.
First Published Date:
21 May, 08:07 PM IST
71590070735046
NEXT ARTICLE BEGINS