Realme X3 SuperZoom review: You're not just paying for the cameras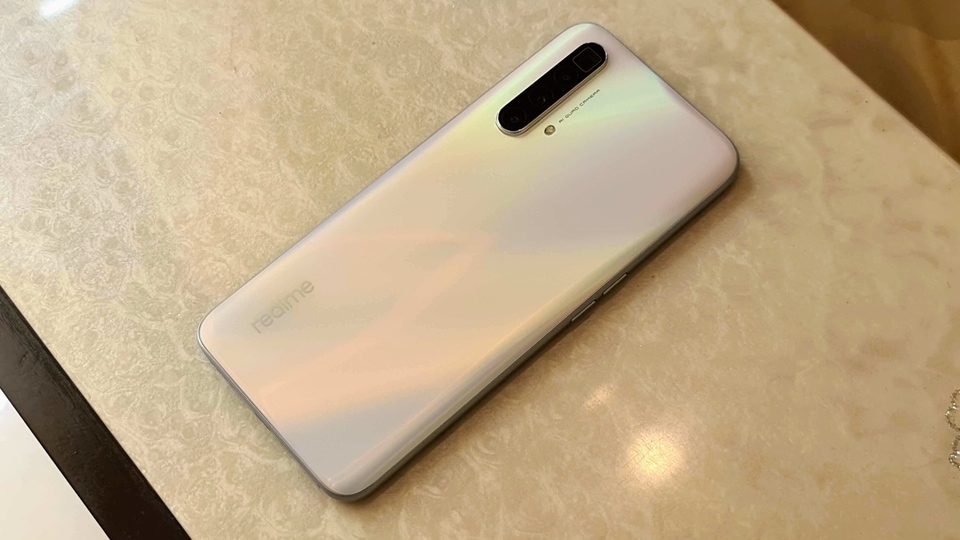 We reviewed this mid-range smartphone whose main chops are supposed to be great cameras. But there is much more there.
Brand: Realme
Product: X3 SuperZoom
Key specs: 120Hz LCD screen, 64-megapixel primary rear cameras with Periscope lens, 4200mAh battery.
Price: ₹27,999 (For the base model)
Rating: 3.5/5
Cameras in a smartphone are important, yes we get that. It is one of the deciding factors when you are buying a handset - we get that too. But while these cameras have gone beastly in terms of megapixel counts (108MP is the threshold for now) and moving lenses (Gimbal cameras) this year, unfortunately you have to shell out way more for that superior performance and features. So, at least some of that goodness should reach the 'affordable' handsets as well.
Following that train of thought is Realme, which recently unveiled its Realme X3 SuperZoom before the Indian market.
The highlight here, as one can also guess from the name, are the cameras and their zooming ability. The X3 SuperZoom has 60x digital zooming tech, thanks to Periscope lenses, something that has not become a norm in smartphones yet.
It is definitely not close to Samsung Galaxy S20 Ultra's 100x zoom by any means but is still more than any smartphone can possibly offer right now in the given price range.
But we're not here just for the cameras are we? It's not just the 64-megapixel sensor for which you are paying ₹27,999. It's more than that. So, we reviewed this mid-range smartphone and here's what we think about it.
Design
For the most part, this smartphone has a quintessential Realme look to it. It might be working well for the brand but it is something that has been done to death now. We have seen this design in practically every Realme smartphone launched recently. Take Realme 6/6 Pro, Realme X50, Realme 5i, Realme XT and a few more, all have nearly the same look. So much so that you may not be able to pick out the Realme X3 SuperZoom if you place it among them.
Sure, it is quite an upgrade over the Realme X2's design but it's high time Realme should try to move on to a new look, something we can call as refreshing. Also, the market is saturated with devices that look similar to Realme X3 SuperZoom now, so it's high time.
The Arctic White colour version that we have is fortunately, a better looking model than the Glacier Blue one. This has a matte finish and a tinge of elegance in it with brushed metal sides, which did convince us that it's at par with what you are paying.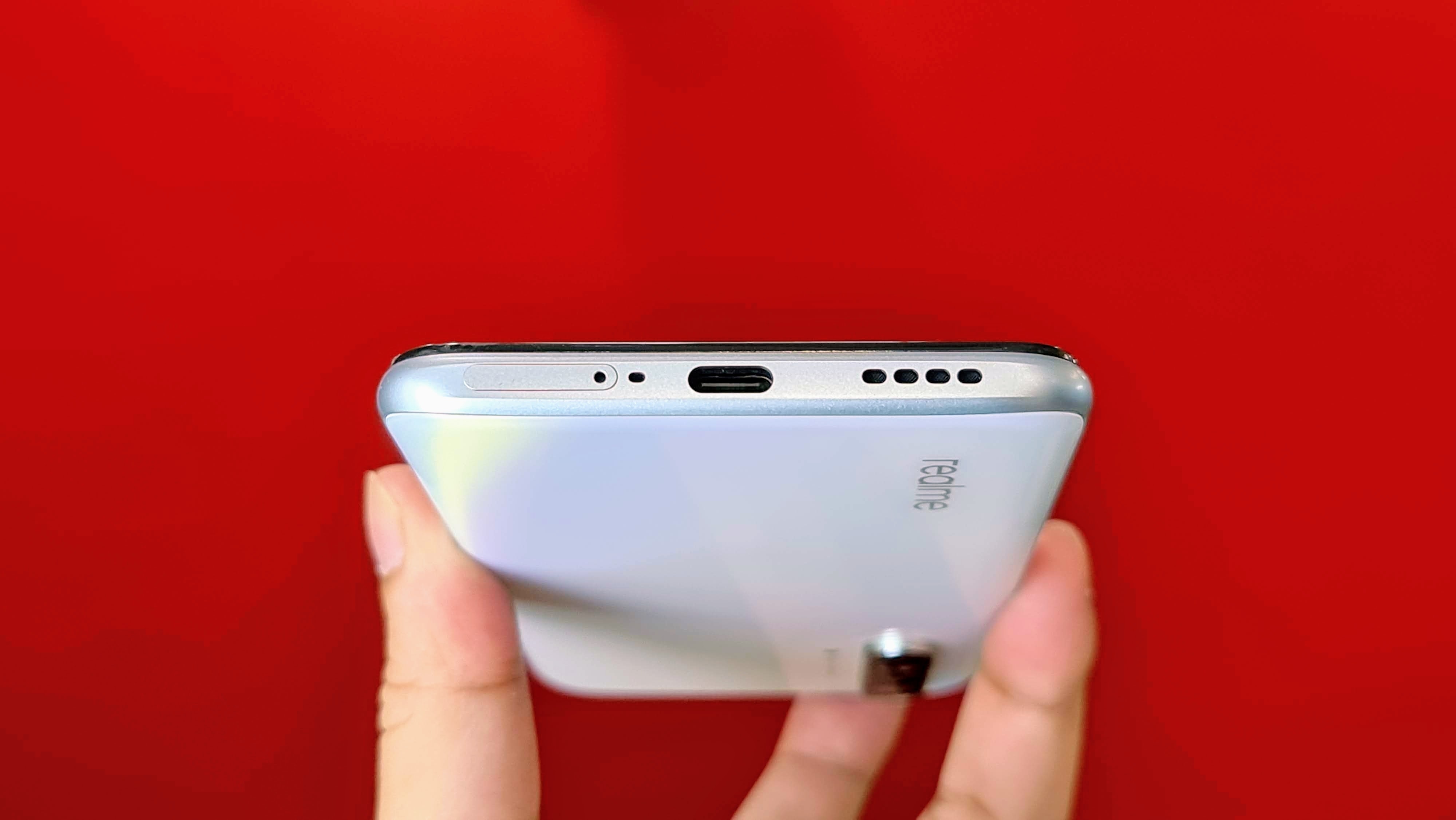 Another point of concern is that this handset misses out on a 3.5mm headphone jack despite having the thickness. It is a step towards the future but in a Realme smartphone that is priced around ₹30,000, this is something that most buyers might be looking for.
If you ignore the same design and the missing 3.5mm headphone jack, this is a good looking phone and we would recommend you to get the Arctic White colour model if you are planning to. Even the build is robust and gives you the assurance of handling some rough use as well. Also, the fingerprint sensor-carrying, side-mounted power button is within reach and worked flawlessly.
Display
One of the highlights here is the 120Hz refresh rate, a tech that some of us are familiar with and most of us aren't. Those who don't know about it, it's a tech that essentially results in smoother animations and scrolling effects.
You won't get to know the difference right away when switching from 60Hz (in a regular smartphone) to 120Hz but will really feel the difference when you go back to the 60Hz. There aren't many handsets with this feature under ₹30,000 so Realme does get something to brag about here.
What's interesting is that Realme went ahead with a 120Hz LCD screen instead of 90Hz AMOLED, which it has used in predecessor X2. Now we know this is subjective and some may prefer a higher refresh rate over the quality of panel. But if you ask us, we would've preferred a 90Hz AMOLED in this one considering it delivers deep blacks, punchy colours while maintaining the UI smooth-ness.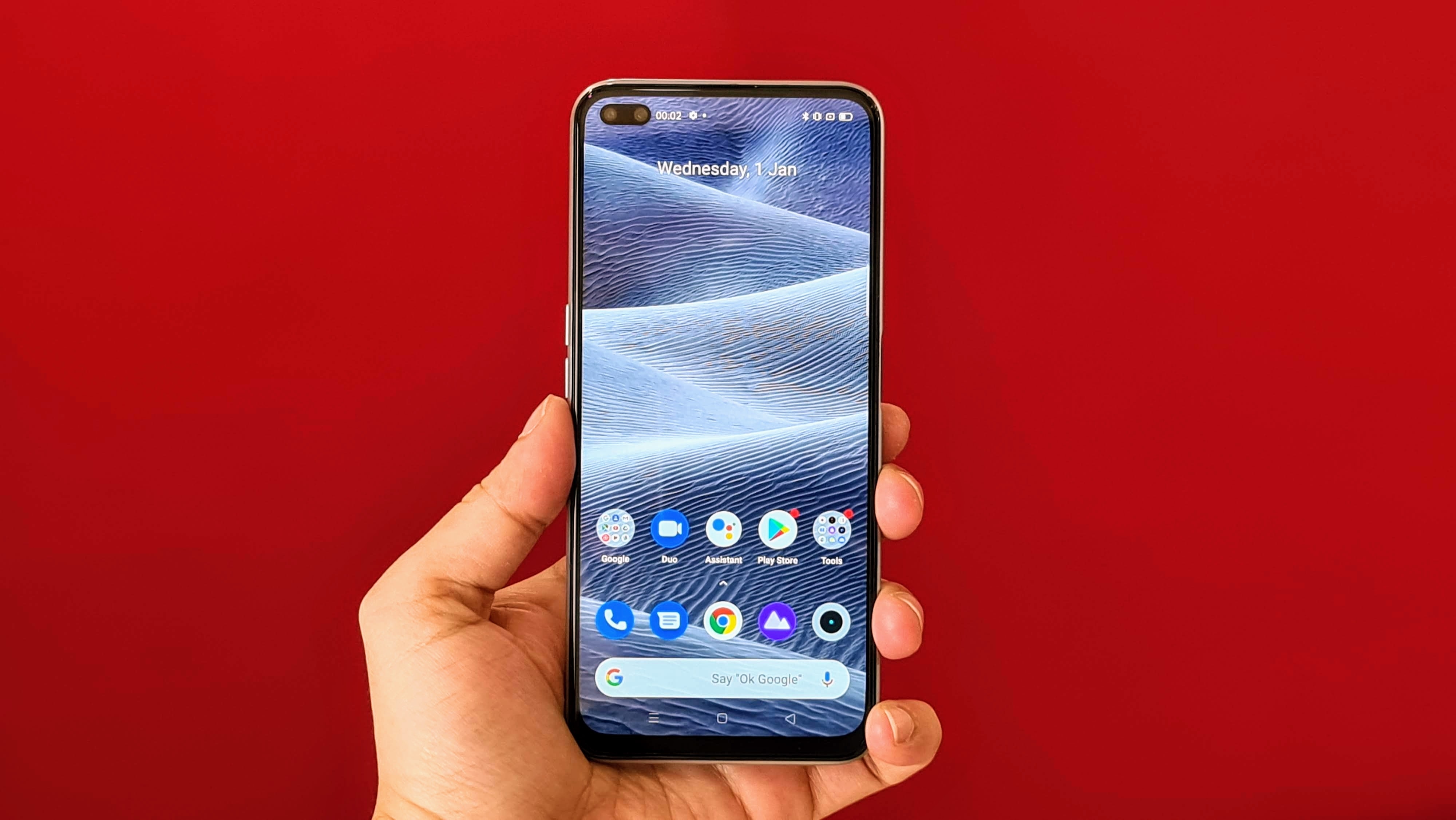 But that doesn't mean the LCD panel is a deal breaker. It works well and you'll be fine streaming Netflix and YouTube videos on it. The dual punch hole at the top left corner might be bothersome but for the most part, it manages to stay discreet. Also, the brightness levels are just about fine. Don't expect the LCD panel to work extremely well in daylight.
Performance
Performance-wise, the Realme X3 SuperZoom is rather snappy and does the work without showing any signs of lag. You can, in fact, expect it to be better than most smartphones in the sub- ₹30,000 segment as majority of them are powered by Snapdragon 700-series while the X3 SuperZoom is powered by the powerful Qualcomm Snapdragon 855+ processor. It is the flagship processor from last year but then it's not bad by any means. It is, instead, a good deal if you look at the pricing, specially when you're looking for a camera-centric, powerful smartphone.
The user interface here is subjective. Some may like it and some may not. We are not really a big fan of the UI but we still find it better than what Xiaomi, Vivo or Oppo offer. Opening apps, switching between them, playing heavy titles are a breeze in this one. The device did not get warm during tests or shooting 4K video for 10 minutes straight or even while playing PUBG Mobile. Launching apps is smooth. Club it with the 120Hz screen and you've got a fluid performance across the board.
The mono speaker is just about fine. We didn't find it extremely loud or underwhelming but something that should just be good enough. What's rather impressive is the tactile motor engine, which is of course not the best in the industry but miles ahead of what the most obvious rivals are trying to deliver. It does make a difference while typing or moving between app interfaces. It is also effective during gaming.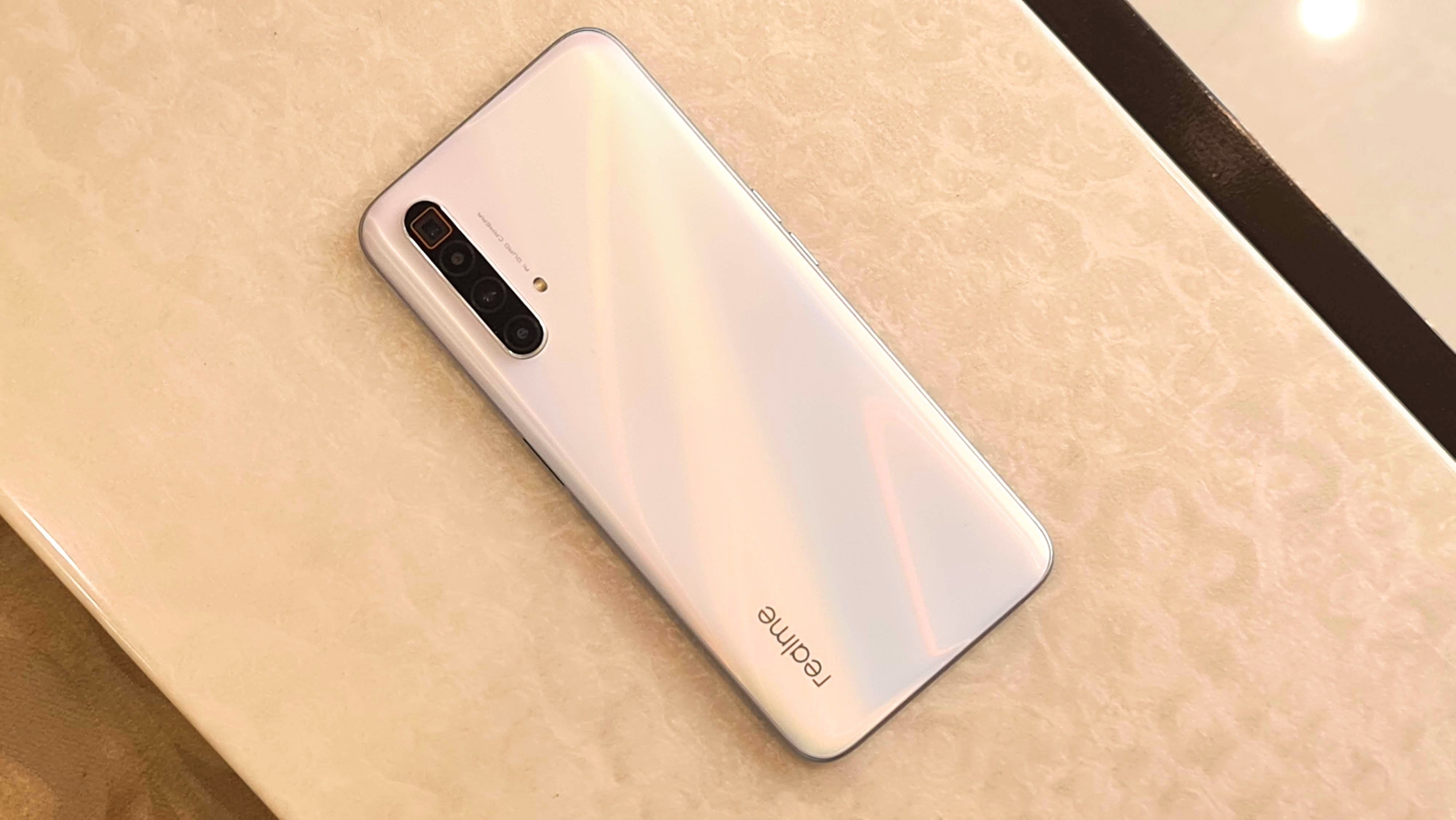 Talking about gaming, the X3 SuperZoom, although not being a gaming phone, manages to feature some software smarts like others to keep the user away from unwanted or unexpected notifications while playing. All thanks to Game Space for this.
And finally, the combination of face unlocking and fingerprint sensor on the side power button is pretty good. It is still a hit or a miss when it comes to recognising face in dim lighting situations but then you may have to press the side/power button, which unlocks the phone pretty fast. We found the fingerprint sensor more reliable in daily use.
Cameras
Camera performance is everything that Realme X3 SuperZoom is banking upon this time. And it is worth it, for the most part. The quad-camera setup includes a 64-megapixel primary camera powered by 1/1.72-inch Samsung GW1 sensor, f/1.8 aperture and 6P lens. This uses the 4-in-1 pixel binning tech to show the images clicked using the 64-megapixel sensor in 16-megapixel. In daylight, as expected, there's hardly anything to complain about. You get rich, detailed shots with good colour saturation. We didn't see it overblowing the saturation and highlight levels at any point. Even the HDR mode is balanced and not overdone. What's interesting is that in artificial light conditions, the setup did a better job than what we expected.
We, however, noticed that the 16-megapixel primary camera works best until 5X, after which the Periscope lens takes over. Once the Periscope lens takes over, the clarity in the resulting image gets better. So, clicking in 64-megapixel mode and cropping it manually is not as good as clicking the subject with 5x zoom. On the other hand, if you want to click images at night, the primary shooter gets more light than the Periscope lens. Hence, we found cropping the 64-megapixel image at night, more ideal than shooting it zoomed-up with the Periscope lens.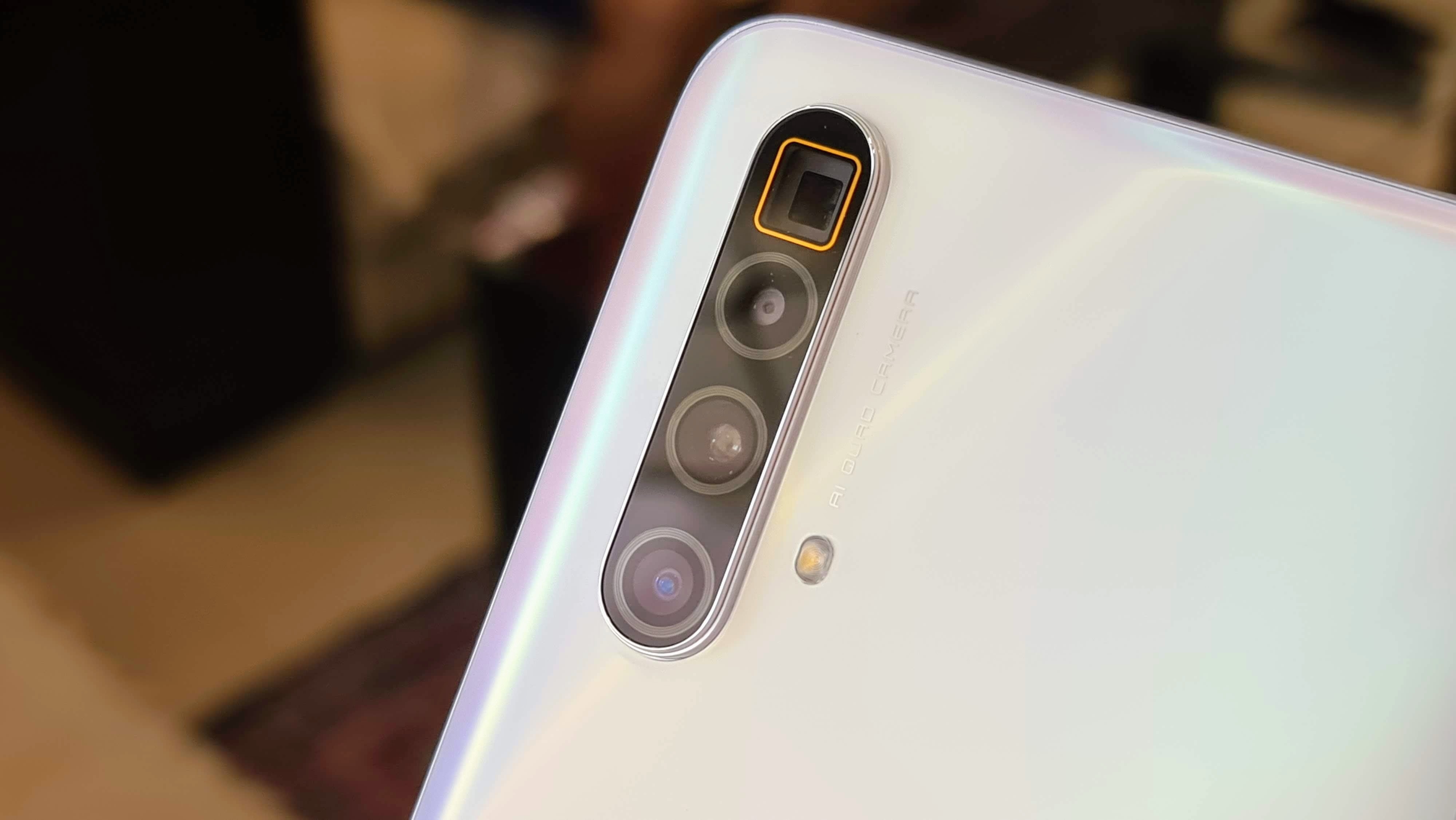 In any case, the night shots are good and the setup does a good job in balancing the noise levels. You can always use the Night mode, which makes images visibly sharper and brings in more colours. The 'Pro' night mode worked better for us, specially while capturing reds.
The 60x zoom, which the Realme X3 SuperZoom is boasting about, unfortunately, doesn't give you the quality and for now that seems like a feature that exists only to be boasted about. We found 10x as the last zooming stage where you could get a good quality image. Anything beyond that might not be apt for photography purposes.
We had no complaints with the Macro and the ultra-wide cameras as both worked as advertised. The macro lens did struggle on locking the focus on a subject when being clicked in low light but for the most part, it does the job well. The 8-megapixel wide angle lens with 119 FoV was snappy and reliable enough to simply switch from the regular mode and click.
Since it's a camera-focused smartphone, it is possible to click RAW files as well. The X3 SuperZoom clicks .dng files which are not editable on the handset itself and are clicked at a slightly smaller 15.8-megapixel size (4592x3440 pixels). The average weight of an image is 30MB, so you better not leave it enabled for all your shots. However, we did like that RAW image capturing worked with the wide-angle, ultra-wide angle and telescopic lens as well.
As for the videos, Realme claims that its UIS and UIS Max Image Stabilisation uses AI algorithm in real time. This does work and we could see the visible changes while recording videos. But then, no such feature comes without a drawback. In this one, enabling the stabilisation locks the videos to FHD resolution at 60fps, whether you're on HD or QHD or at 30fps or 60fps. However, since the results were convincing, it balanced out the loss.
At the front, you get dual selfie cameras with 32-megapixel primary Sony sensor and a 105-degree ultra-wide lens. But then again, the Ultra-wide angle lens clicks images in 8-megapixels or 3264x2448 pixels. However, when it comes to capturing colours, saturation, contrast and highlights, the front cameras do a really good job. You can be sure of it getting the focus right and the skin tones close to natural. This goes for both primary and ultra-wide selfie cameras.
The Portrait selfie shots are clicked in 32-megapixel. Since there's no dedicated lens or sensor for recognising the foreground and background, one can say that the blurring algorithm and software does a good job here as the resulting images are good to look at.
Battery
Realme X30 SuperZoom does a good job in the battery department. At today's date if you are using a smartphone for playing PUBG Mobile, multi-tasking on documents and editing images in an app while staying connected to Wi-Fi all the time and getting calls frequently, and still ending the day with some battery left, it's a really good battery - Yes, we're talking about X3 SuperZoom here.
On an average we were able to run the smartphone for more than 12 hours at a stretch on average use, although the phrase 'average use' could mean different things for different people. What adds to this 4,200mAh goodness is the 30W Dart Charge, which charges the smartphone from 0 to full in little more than an hour.
Verdict
Realme X3 SuperZoom manages to tick most boxes that are required to get a perfect smartphone. Yes, it has some bulky-ness to it but the design has been implemented really well. In addition you get everything from 120Hz refresh rate screen to impressive cameras, even more impressive front cameras and a fairly good battery life.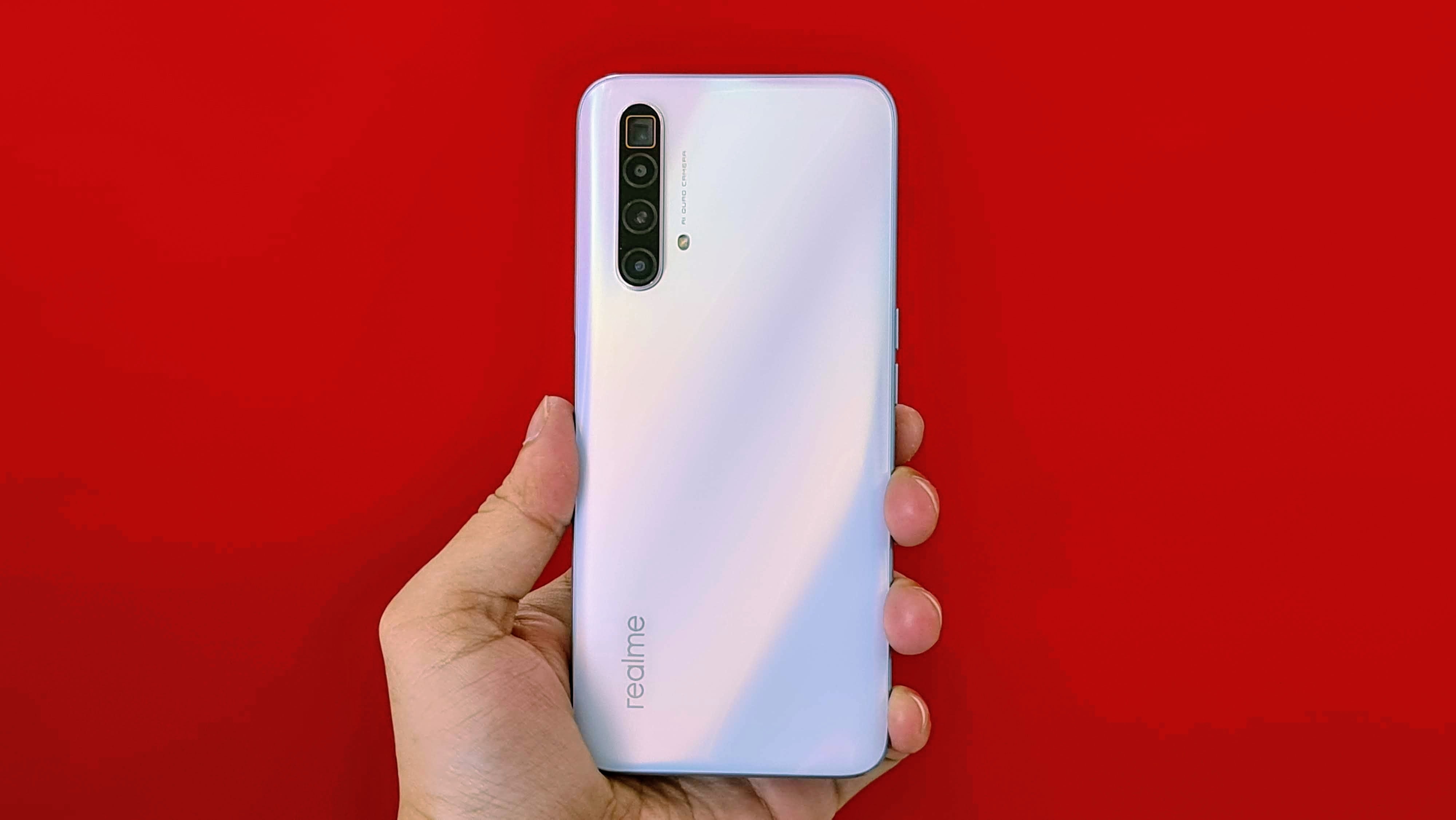 If you want performance, it is also there but for those hunting for a good set of specs, Snapdragon 855+ might bring that 'last year's processor' ring to it. There's no AMOLED screen and no flexibility in capturing stable videos. However, like we said above, it's not bad at all. There could've been a 3.5mm headphone jack and the Realme UI has a long way to go (although it has improved) but that's just a few of the sacrifices you're making here.
That said, the company has played a really safe bet here by pricing the handset ₹27,999, a segment that doesn't have as many competitors right now. In addition, the smartphone doesn't really give you a sense of being overpriced because of the cameras. The feature to price ratio is well balanced with X3 SuperZoom and that might just work well for Realme. And to seal the deal, this handset is a camera-centric device, which makes it one of the only good camera smartphones in the 20-30k range.