Historic! Light from behind a black hole captured by scientists; Albert Einstein proved right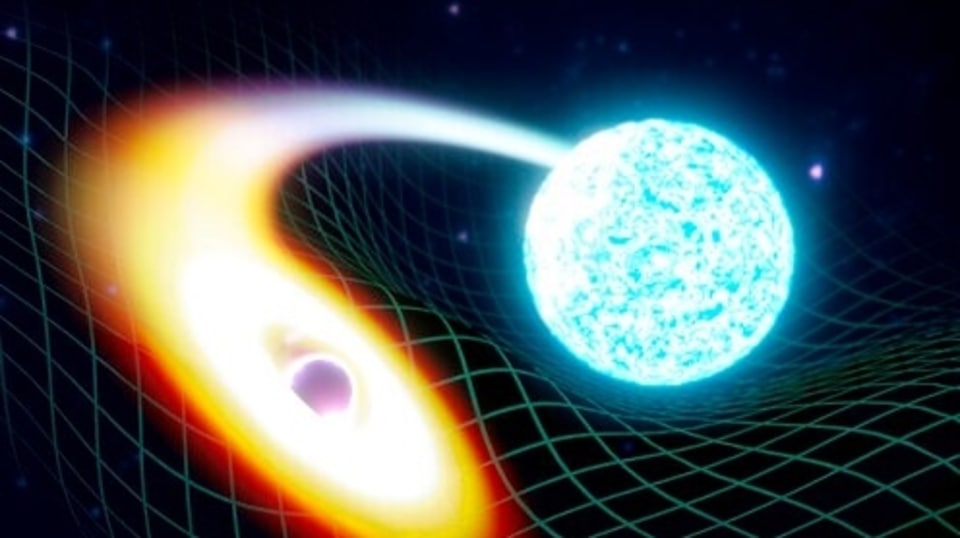 Black holes are infamous for swallowing even light. Nothing can escape it. Yet, in a historic development, researchers have just detected light from the back of a black hole and thereby proved that Albert Einstein's theory of relativity was correct.
In a historic first, light appearing from behind a supermassive black hole has been recorded. Black holes are infamous for eating up everything that comes near them and this includes light itself. Once light enters the black hole, it cannot escape. That is why, this stellar object is called a black hole. This development is a huge success, but notably, it was predicted by none other than the famous theoretical physicist Albert Einstein in his general theory of relativity, but this is the first time ever that light from behind a black hole has been directly seen and his theory proven right.
The latest discovery by researchers at Stanford University recorded light emanating from the back of a black hole. The researchers analysed x-ray echoes around a black hole named I Zwicky 1 whose massive gravity warped space so much that it allowed light to bend enough so that it became detectable at the back end of the black hole. The light is in the form of x-ray light.
Also read: Looking for a smartphone? Check Mobile Finder here.
Famously, Einstein had theorised that objects in space, if they are massive enough, which this black hole is, cause a disturbance in space-time that is akin to gravity allowing light to become detectable.
Researchers, while they were recording the corona of the black hole, detected these flashes that are like x-ray flares that were from the centre of the black hole, but were being reflected from the back. The findings were published in the journal Nature.
The lead author of the study, Dan Wilkins of Stanford University was quoted by USA Today as saying, "Any light that goes into that black hole doesn't come out, so we shouldn't be able to see anything that's behind the black hole." He added, "The reason we can see that is because that black hole is warping space, bending light and twisting magnetic fields around itself."
Roger Blandford, a co-author of the study, said: "Fifty years ago, when astrophysicists started to speculate how the magnetic field might behave close to a black hole, they had no idea that one day we might have the techniques to observe this directly and see Einstein's general theory of relativity in action."
These findings will go a long way in extending knowledge about how black holes function.