Fashion games beat out action games on mobile in May 2021 by number of downloads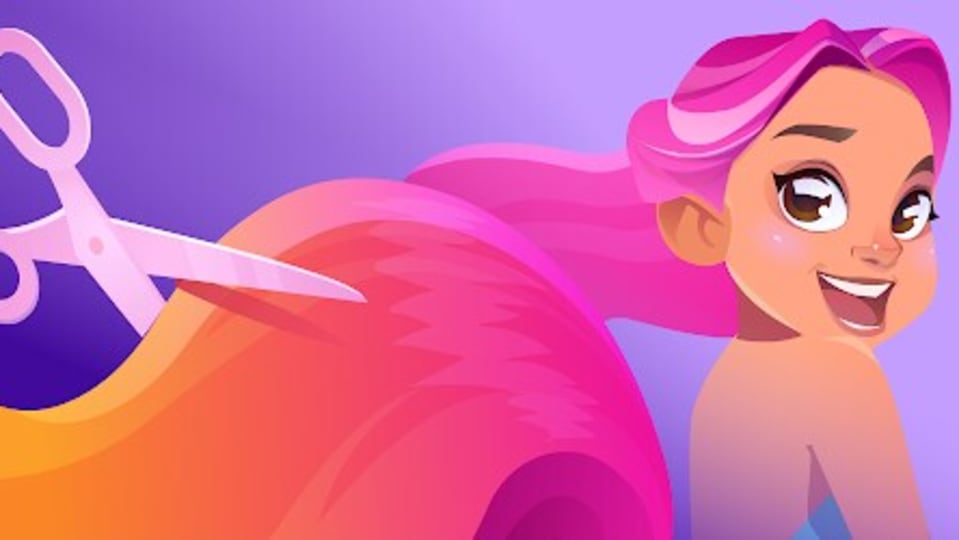 If the pandemic has done one thing for certain it is making us play more games online, on our consoles, tabs, PCs, and smartphones. Looking back at May 2021, here are the top games according to the number of downloads across the App Store and the Play Store. Surprisingly, fashion games beat out action action games.
Most of us staying in thanks to the pandemic have been playing games to keep ourselves occupied and to take a break. From playing games online on our smartphones, or tablets, to playing on consoles, laptops, and PCs, games have helped many of us survive through many pandemic blues. As the pandemic continues with partial lockdowns still in force in many parts of the world, here's a look back at May 2021 and the top downloaded games of the month on mobile. And surprise, surprise, fashion games have beaten out action games in this round.
According to Sensor Tower data for May, Hair Challenge (Rollic Games) was the most downloaded mobile game worldwide for May 2021 with 36.5 million downloads. Of the countries that downloaded Hair Challenge the most, India topped the list with 22.4% downloads followed by Brazil with 7.5%. Bridge Race (Supersonic Studios) was the second most downloaded mobile game globally in May 2021 with 32.3 million installs. India was again the top country to download Bridge Race with 18.5%, followed by Brazil with 8%.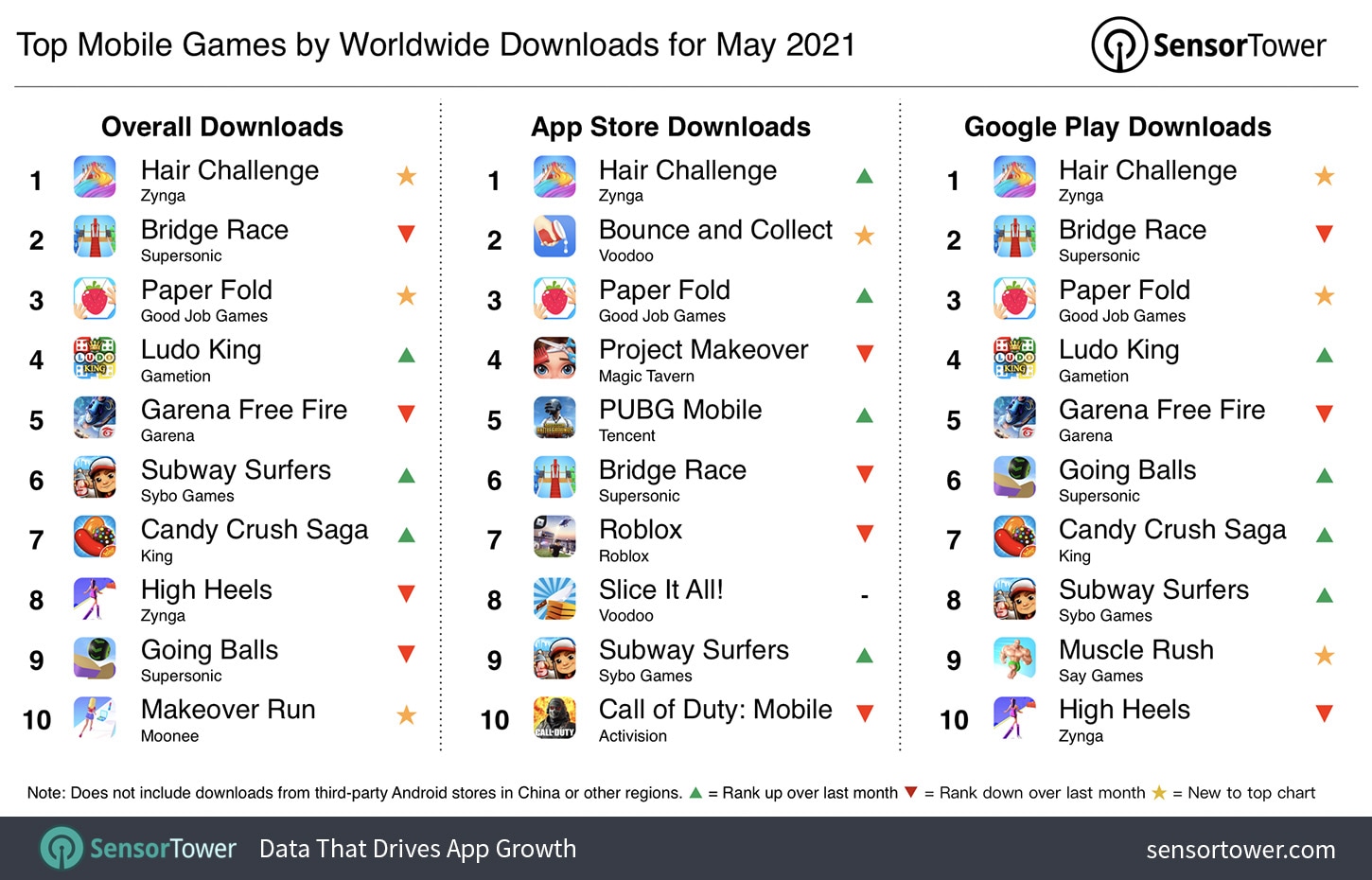 The next three spots on the most downloaded games on mobile globally were taken by Paper Fold (Good Job Games), the pandemic-favourite Ludo King (Gametion), and Garena Free Fire (Garena).
Fashion games have been very popular with three of the top 10 most downloaded mobile games being of that genre - High Heels (Zynga), Hair Challenge, and Makeover Run (Moonee). Fashion-themed games generated approximately 65 million installs combined in May 2021. Project Makeover (Magic Tavern) was another fashion-themed game that ranked fourth on the Apple App Store by accumulating more than 4 million installs in May this year.
You can check out all the top 10 downloaded mobile games globally, and for the App Store, and the Google Play Store separately in the photo above.
According to reports, the most downloaded mobile games for the first half of 2021 globally include Join Clash 3D, Garena Free Fire, High Heels, Bridge Race, Among Us, Subway Surfers, Phone Case DIY, Ludo King, Candy Crush Saga, and DOP 2.