PUBG Mobile, Honor of Kings beat Garena Free Fire, others! Check out the score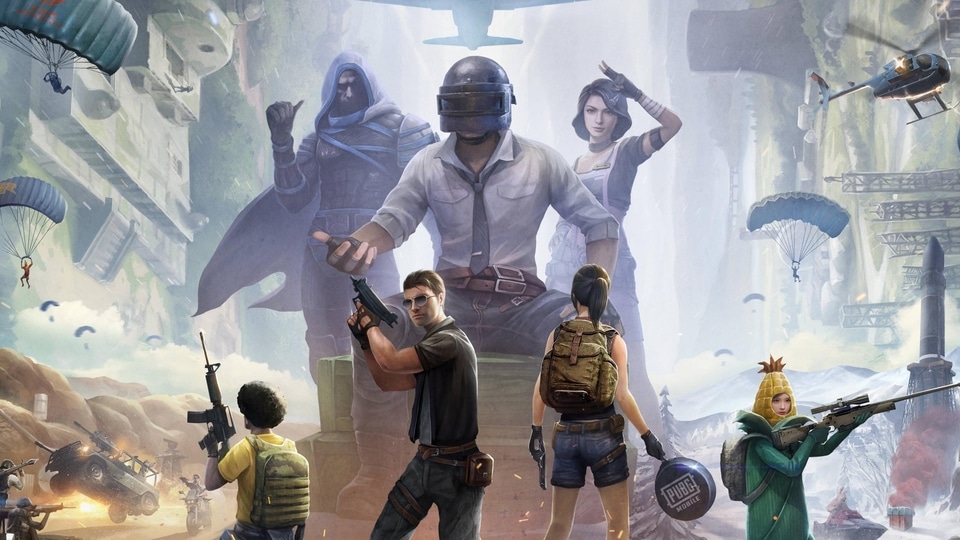 Yes, PUBG Mobile, Honor of Kings have beaten Garena Free Fire and other games, according to a new report on mobile gaming. Check out the final score between PUBG Mobile, Genshin Impact, Garena Free Fire, Honor of Kings and Pokemon GO.
It was a right royal battle between the top contenders including PUBG Mobile, Honor of Kings, Garena Free Fire, Genshin Impact, Pokemon GO and others and the winner has been declared. And if you are looking for clues in the way we have listed these games above to zero in on the top performer, then you would come up with the wrong answer. Okay, we all know that Garena Free Fire is one of the most popular mobile games, alongside PlayerUnknown's Battlegrounds Mobile, or PUBG Mobile. Thanks to the popularity of these games and their in-app transactions, they have remained among some of the top-grossing apps on the Google Play Store and the Apple App Store until last month, which is June, according to a report by an analytics firm.
According to a report by Sensor Tower, global consumer spending within mobile games grew by 17.9 percent year-on-year in just the first half of 2021. In fact, spending in the first six months was $44.7 billion, the report says. While the App Store saw $26 billion dollars in purchases inside apps, Play Store saw $18.7 billion in revenue. The report also states that while spending is growing more slowly than last year, it is a sign that the surge in mobile gaming is finally normalising, which can be expected to improve further now that some countries are beginning to ease restrictions.
Also read: Looking for a smartphone? Check Mobile Finder here.
Here's how popular games like PUBG Mobile, Honor of Kings, Garena Free Fire, Genshin Impact, Pokemon GO fared on Google Play Store, the Apple App Store in terms of overall revenues, according to Sensor Tower's data: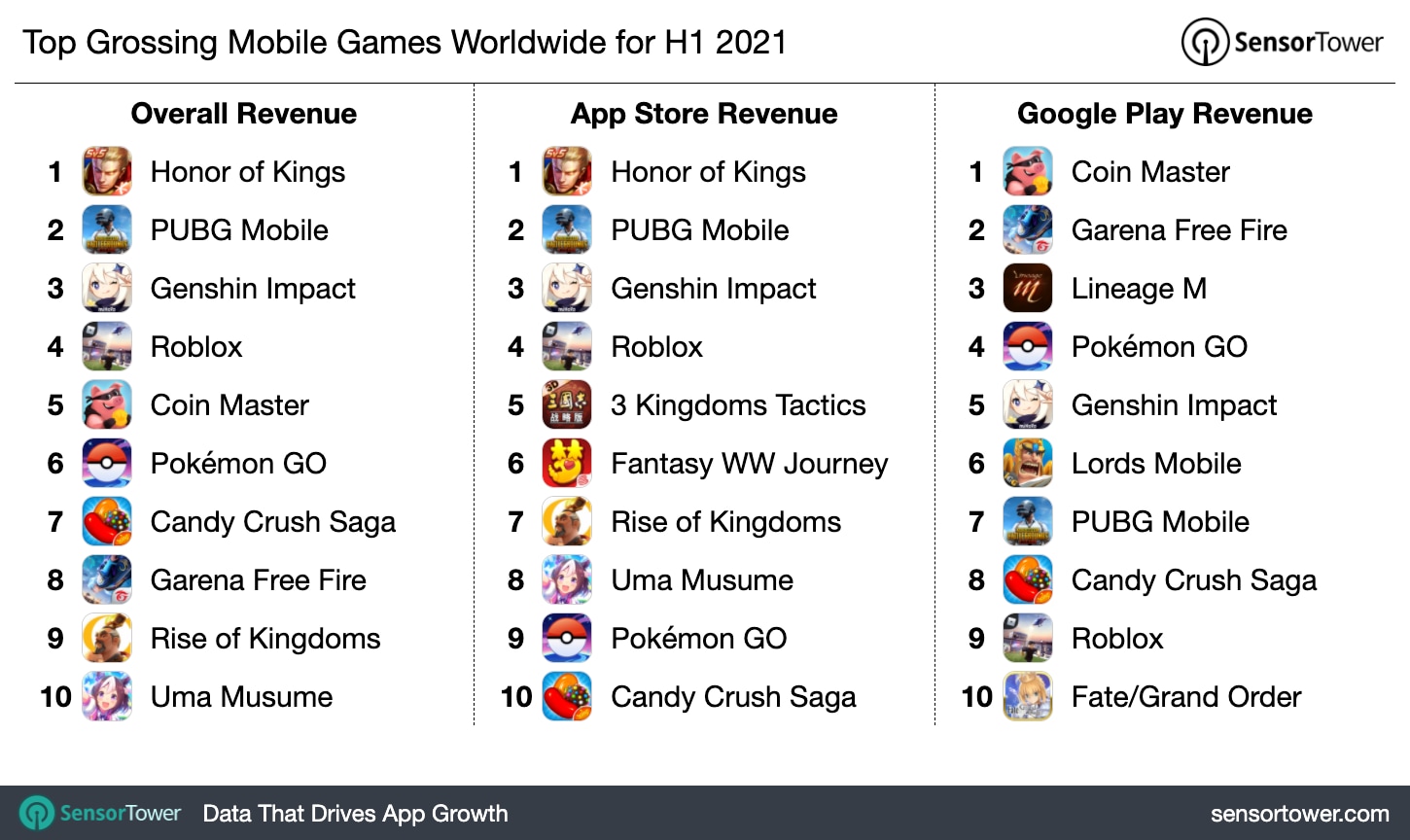 Top Grossing games on the Google Play Store
Sensor Tower's report states that on the Play Store, PUBG Mobile was outperformed by Garena Free Fire, which in turn was outperformed by Coin Master which took the top spot on the Google Play Store and was the highest-grossing game until June. PUBG Mobile was on the 7th spot, in fact. Meanwhile, Pokemon GO, which recently celebrated its fifth anniversary ended up in 4th position, followed by MiHoYo's Genshin Impact.
Top Grossing games on the App Store
Meanwhile, on the App Store, Honor of Kings topped the charts in terms of revenues, followed by PUBG Mobile in second place with $1.5 billion (across both stores), according to the report. Pokemon GO is the ninth on the list, with Candy Crush Saga rounding up the list. In 3rd place was Genshin Impact, while the popular Roblox followed in 4th place.
Top-grossing games in overall revenue
According to Sensor Tower's data, it appears that Tencent's Honor of Kings has returned to the top spot after falling to the 2nd spot in the first half of the year. In 2nd and 3rd place are PUBG Mobile and Genshin Impact respectively. It is worth noting that PUBG Mobile's figures mentioned earlier also include 'Game for Peace/Peacekeeper Elite' which is the localised version of the game for China. Coin Master is in fifth place on the list followed by Pokemon GO, Candy Crush and Garena Free Fire.