How would you want your ideal vacuum to be? Here's some help
If you are someone who has never owned a vacuum cleaner before and are looking to buy one now, how do you decide what to pick? Here are some handy tips.
Updated on 14 May 2021, 04:21 PM IST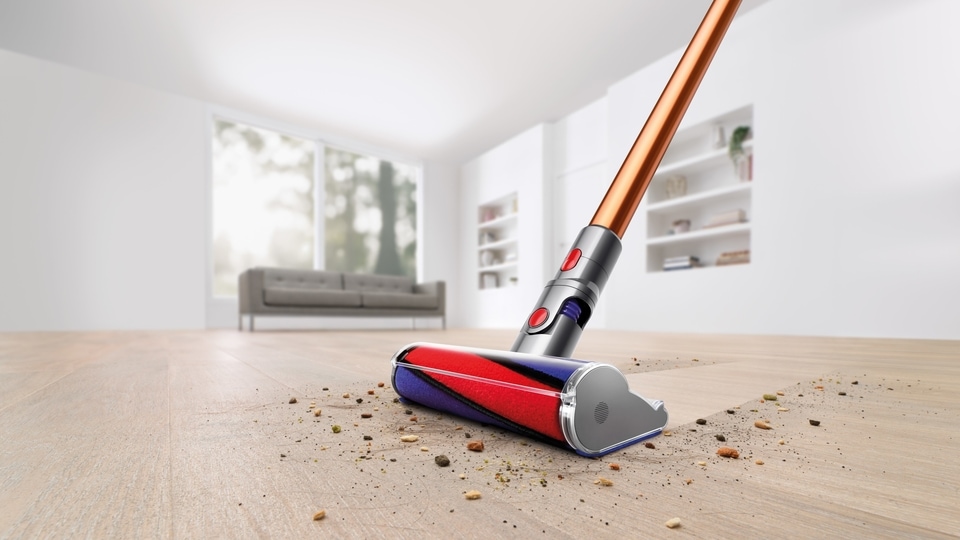 Now that we are locked in our homes again, all house chores are back to being our responsibility. And of all things one needs to do around the house, cleaning is the hardest. This is where devices like vacuum cleaners, both manual and robot ones can make our lives a little easier. If you are someone who has never owned a vacuum cleaner before and are looking to buy one now, how do you decide what to pick? The folks at Dyson are here to rescue you from the questions.
What are the things you have to keep in mind while you look for a vacuum cleaner to buy? What are the things you need? You would want it to have a blend of cutting-edge technology, while also being extremely convenient to use. Here are things you need to keep an eye out for:
The vacuum cleaner should ensure -
- Good suction
- 100% filtration
- Intelligent cleaning head
- A good battery run time
- Should not be too noisy
- Versatile in the types of surfaces it can clean
- Capable of picking both small and large debris
- Should be long-lasting
In India, while many people do own vacuum cleaners, their actual usage is limited due to their inability to clean certain surfaces that are hard to reach or the material is unsuitable for vacuuming. For example, how do you clean ceiling corners with a vacuum cleaner? Or the bed? This leads to people resorting to using traditional cleaning methods instead since the vacuum cleaners are not smart or adaptable and in most cases, do not come with different nozzles to suit different surfaces.
Bacteria, pollen, and mite allergens found in dust must be removed from your home completely, particularly now when there's a pandemic going on. However, the ability of traditional methods to properly clean the home, especially to capture hidden dust, can be limited. The Indian Household Dust Study, conducted by FRAC, showed the presence of harmful allergens, dust mites, pollens, etc in Indian homes after they had been cleaned using traditional methods like sweeping, swabbing, and dusting.
A vacuum cleaner's essential jobs are:
1. Pick up the dust from the floor
2. Lock the dust inside
3. Expel clean air
4. Do all this while ensuring no loss of suction
Amongst many other things involved, the motor, cleaner head, and cyclone are the main key technologies that achieve the essential jobs of a vacuum cleaner. When you are buying a vacuum cleaner you need to pick one that has all this tech, along with advanced filters and seals that prevent dirty air from being expelled back into the home.
The ideal vacuum cleaner should have:
- Strong filtration
- Powerful suction
- Fade-free power
- Ease of use
You also need to choose between a corded or a cord-free solution. Cord-free vacuum cleaners are light and durable, pretty much anyone can use them. Pick the attachments you need to be able to clean all the corners of the house. There are some vacuum cleaners (like the Dyson V11 Absolute Pro cord-free vacuum cleaner) that can smartly sense when you've moved from cleaning the hard floor to cleaning a carpet and adjusts accordingly - this is a great feature to have. An LED display on your vacuum cleaner will also help you adjust the cleaning modes, keep an eye on the battery and get maintenance alerts.