Fake payment schemes to charity funds: Most common PayPal scams and how to avoid them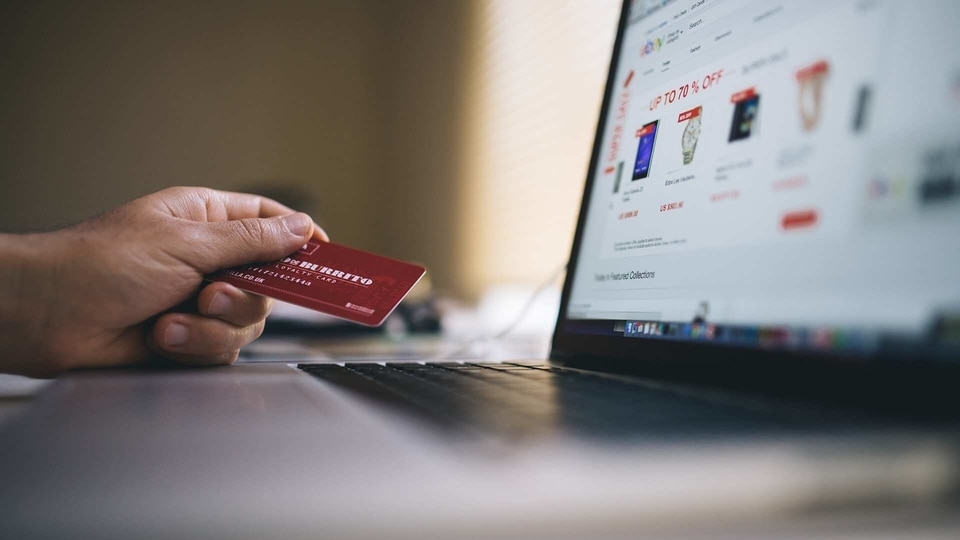 Scammers are always thinking of new ways to siphon off your money. Here are some of the most common PayPal scams and how you can avoid them.
PayPal is one of the easiest payment methods online and millions of people use it everyday. While it is relatively safe to use and precautions you take for pretty much any online payment, scammers and hackers are always coming up with new tricks to gain access to users' accounts and siphon off money digitally.
Kaspersky has pointed out some of the most popular ways scammers try to cheat people on PayPal and being aware of these dubious methods will help you avoid them. We'll also tell you how to avoid them.
Advance payment fraud
It's not unusual for online scammers to take the advance payment fraud route to trap PayPal users. Victims receive notifications that they are owed a certain amount of money - it could be an inheritance, winning the lottery, or some other compensation. And to get this money, the victim is asked to make a small advance payment (in this case, using PayPal). Additionally, you may also be asked to fill out a form with personal data, to receive the money. The message sender disappears once payment has been made and any personal data you have shared ends up in a database or is sold on the dark web.
How to avoid this scam:
It's kinda simple. Do not transfer money or disclose any information about yourself to strangers. Most of these messages come with plenty of red flags - like absurdly generous winnings or compensation, grammatical errors, the sender's address would seem very strange etc - you can keep an eye out for these.
Also Read: Delhi Police issues warning: These are the calls, messages you need to be careful about
PayPal account problems
This scam begins with an e-mail that claims to come from PayPal. The email warns you that something is wrong with your PayPal account. You are also told that this can be fixed by clicking on the link below and logging in.
In almost every case, the link will take you to a page that looks like the real PayPal site, but the domain will be slightly different. If you log in there both your username and password will go straight to the scammers. In some severe cases, trying to fix the so-called issue with the PayPal account might require you to install a program to restore access - in all likelihood, this is a Trojan.
How to avoid the scam:
Look for errors in the message and web addresses. Also you must always remember that PayPal will never report a problem to you using that kind of email.
Overpayment refund scams
Scammers also entice people to give them money almost entirely of their own free will. Among the most common scams of this type are overpayment scams, in which a buyer sends a seller money and it is usually more than the sale price. Then the buyer claims that it was a mistake, and asks for a refund of the balance amount. And once that has been transferred, the buyer cancels the original transaction.
How to avoid the scam:
If you think you have overpaid or someone has overpaid you, it's best to cancel the transaction and do it all over again. Don't take chances here.
Fraud involving delivery and payment cancellation
Sometimes fraudsters pretend to be buyers and ask a seller to send goods using the buyer's favorite delivery service, which supposedly offers them a discount. The scammers then change the delivery address and file a complaint, saying the goods were never delivered.
Alternatively, the delivery company turns out to be a front that allows dishonest buyers to get their money back using chances like goods sent in good faith.
There is also address substitution where the buyer provides a fake address, and after several unsuccessful delivery attempts the company asks them where their purchase should be delivered. That way, they receive the package but file a complaint nonetheless against the seller claiming that they didn't receive anything. Given the numerous reports of unsuccessful delivery, PayPal may believe the fraudster.
How to avoid the scam:
Use only delivery services verified by you personally or by people you trust. Never send anything before receiving payment, and be sure to keep all receipts.
Also Read: SBI warns customers about scam emails, asks users to think before they click
"Creative" payment schemes
PayPal has a money transfer option with reduced rates for family and friends and sometimes scammers can request a money transfer that way so as to save on commissions, and they promise a discount in return. As per PayPal rules, this method is not supposed to be used to pay for goods, and no customer protection program applies to such transfers. Anyone who sends a "friends and family" payment to a scammer can kiss the money — and the goods — goodbye.
Scams of this type also include offers to transfer money using alternative means that are supposedly more convenient, or cheaper, or for any other reason considered better by the seller.
How to avoid the scam:
Ignore requests to use alternative payment methods. PayPal has very good protection programs for both sellers and buyers, but they work only for standard transfers made over the platform.
Charitable-contribution and investment scams
There are people who send out fake solicitations for charitable donations as well and it is not uncommon for such people to accept "donations" or "contributions" through PayPal.
Canceling the payment does not help if the fraudsters claim the received funds promptly (which they will probably do), so you need to check in advance. Be especially attentive to requests for charitable donations during natural disasters and other force majeure events.
How to avoid the scam:
Research and verify these offers. Check the reputation of every charitable foundation (or investment company) you consider sending money to. It is best if you have acquaintances or friends who have worked with the concern and can vouch for its legitimacy, but regardless, you can verify charities on the Internet using services such as Charity Navigator, the Better Business Bureau, and Charity Watch.
Just remember - if it is too good to be true, it probably is.