Do you play PUBG, BGMI, Garena Free Fire? Here is a shot in your arm
Battle royale games like PUBG, BGMI, Garena Free Fire and others have been blamed often for making players take to violent ways in real life.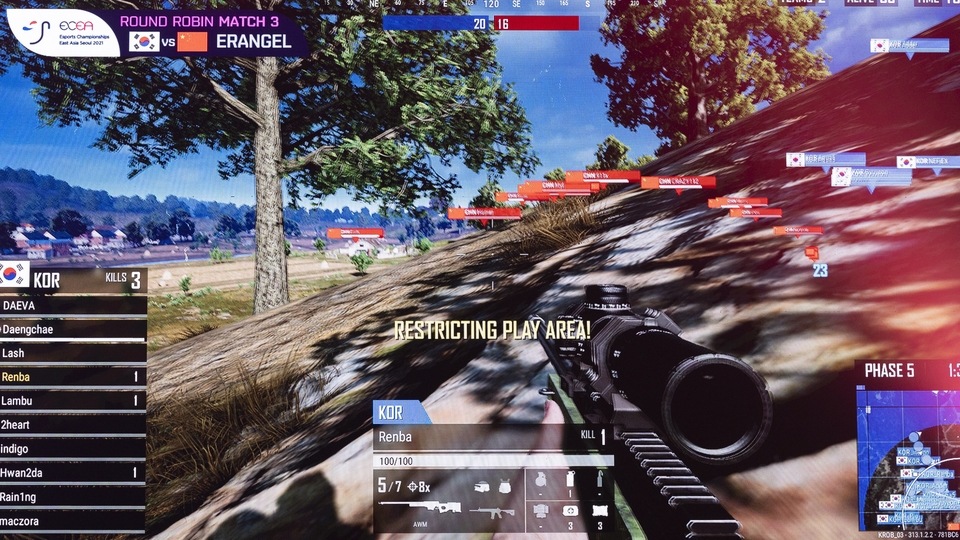 A recent study has come up with findings that will cheer up gamers no end. In fact, it will make them rush to their near and dear ones (read: parents) who have been castigating them for ruining their lives playing games like PUBG Mobile, Battlegrounds Mobile India (BGMI), Garena Free Fire and other such battle royale games that are extremely violent in nature. The fear was not just that these lead to a lot of wasted time, time that could be put to use for other productive purposes. No, the problem for parents was that these extremely gruesome games would turn their peace-loving children into depraved monsters. Well, they need worry no longer. Here is what this new study says.
There is no evidence at all of an increase in real-life violence after the release of a new video game, says a study published in the 'Journal of Economic Behavior and Organization'. It adds that even though the media and the public link violent video games to real-life violence, evidence to support that link is quite limited. The problem gets accentuated and brought to the fore every time there is a mass public shootings that happens so frequently in the US, especially. Many commentators hasten to link these violent crimes to the perpetrators' interest in violent video games.
To put an end to speculation, science was unleashed onto the problem to explain exactly what is going on. The intent of the research was to find out if there was actually any link between video games and violence - whether these games make players behave violently in the real world.
Research by Dr Agne Suziedelyte, Senior Lecturer in the Department of Economics at City, University of London, provides evidence of the effects of violent video game releases on children's violent behaviour using data from the US. The study focused on boys aged 8-18 years -- the group most likely to play violent video games. It is also the group that is also at a very impressionable age.
Dr Suziedelyte examined the effects of violent video games on two types of violence: aggression against other people, and destruction of things/property, ANI said.
Dr Suziedelyte used econometric methods that identify plausibly causal effects of violent video games on violence, rather than only associations. She found no evidence that violence against other people increases after a new violent video game is released.
Dr Suziedelyte said: "Taken together, these results suggest that violent video games may agitate children, but this agitation does not translate into violence against other people."
"A likely explanation for my results is that video game playing usually takes place at home, where opportunities to engage in violence are lower," Dr Suziedelyte added.
"Therefore, policies that place restrictions on video game sales to minors are unlikely to reduce violence," Dr Suziedelyte concluded.
Considering that a number of countries like China have unleashed a crackdown against violent video games, this new study should be a real eye-opener.
Follow HT Tech for the latest tech news and reviews , also keep up with us on Twitter, Facebook, and Instagram. For our latest videos, subscribe to our YouTube channel.
First Published Date:
14 Nov, 08:11 AM IST
71636857230808
NEXT ARTICLE BEGINS