Google working on new Nest Hub with Soli radar to track sleep
Google's next Nest Hub smart display will reportedly feature Soli radar to track sleep.
08 Jan 2021, 10:02 AM IST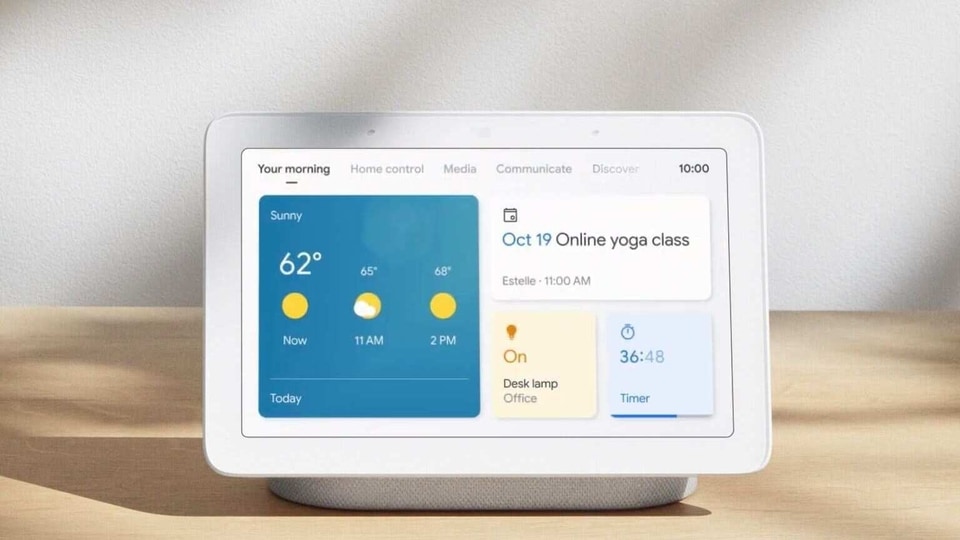 Google is expected to launch an updated Nest Hub smart display this year. The new Nest Hub is said to feature Google's Soli radar technology that made its debut with the Pixel 4 in 2019.
In the Nest Hub, Google will use Soli for sleep tracking, according to a report by 9to5Google. Google introduced its radar technology first in the Pixel 4. This technology lets users perform air gestures on the Pixel 4 for actions such as playing and pausing or skipping and rewinding tracks. Air gestures can also be used to snooze alarms and silence calls on the Pixel 4. Google used Soli radar for facial recognition on the Pixel 4 as well.
Google was naturally expected to use Soli radar on the Pixel 5 but it surprisingly did not. Google did use the technology on the new Nest Thermostat to detect when the user is nearby and wake the screen. It's interesting to see how Google will use Soli in Nest Hub to track sleep.
This technology tracks human presence and requires the user to be near the device. The use case is quite confusing for the Nest Hub which need not necessarily be kept on the bedside. Even so, it's still not clear how accurate sleep tracking will be on the Nest Hub. Details are yet to be revealed and there are a lot of questions but it's going to be an interesting feature.
Google currently has the Nest Hub and Nest Hub Max smart displays. Its last Nest product was the Nest Audio smart speaker launched in 2020.