How to customise app icons on your iPhone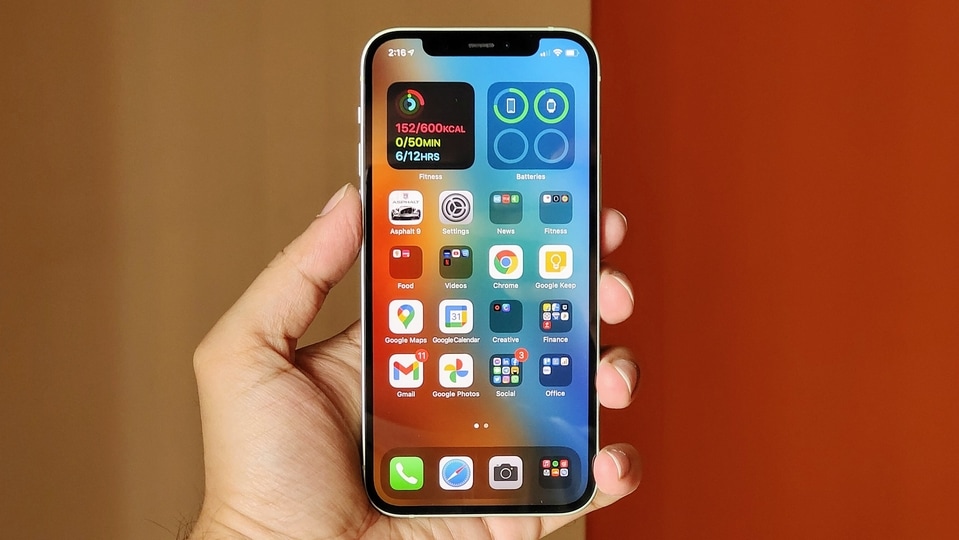 It is very much possible to make the Apple iPhone as customised as possible to go with your character and so, here we tell you how to customise app icons on your iPhone
Android smartphone users often complain that iPhones don't give them the liberty to customise their devices with as much autonomy as Android smartphones do. While iPhone users have hardly ever had qualms about this functionality or the lack of it, this has definitely been one of the topics in the great (and never-ending) Android vs iOS debate.
But, did you know that iPhones do have a feature that enables users to customise their app icons. With this feature, iPhone users can select anything, a sticker that they like or an image that they have clicked as an image icon.
So, here's a step-by-step guide of how you can customise your app icons:
Step 1: First of all, find the Shortcuts app on your iPhone. It is pre-installed on your iPhone. If you can't find it in the first go, you can just look for it in the search bar.
Step 2: Once you have opened the app, tap on the 'plus' sign in the upper-right corner of the app.
Step 3: Type the name of your new shortcut on top and then tap on 'Add Action' option.
Step 4: Type 'Open app' in the search bar and then tap on the 'Open App' link.
Step5: Now you will see that the word 'App' is appearing faintly next to the word 'Open'. Tap on the word 'App'. Now you will see a list of all your apps. Pick the app that you want to customise.
Step 6: Now tap the blue symbol in the upper right corner. On doing so, you will be taken back to your shortcut page.
Step 7: On the shortcut page tap 'Add to Home Screen.'
Step 8: Here you will see a preview of the icon for the selected app.
Step 9: Tap on the icon under 'Home Screen Name and Icon.'
Step 11: Here you will get the choice of either taking a photo, choosing a photo, or choosing a file. Pick any one of these options and select the photo you want to use.
Step 12: Tap 'Choose' in the lower-right corner of the window.
Step 13: Now you will see your new icon reflecting in the place of the old icon.
Step 14: Type the name of the new icon under the 'Home Screen Name and Icon' option.
Step 15: Lastly, tap on the 'Add' button in the top right corner.
It is worth noting that it is possible that you may see two new icons on your home screen, one with the first one with the boring old icon and the second one with your funky new icon. If you face this issue, just press and hold the icon that you don't want, and then select the "Delete bookmark" option.