How to use WhatsApp on two numbers on your phone at the same time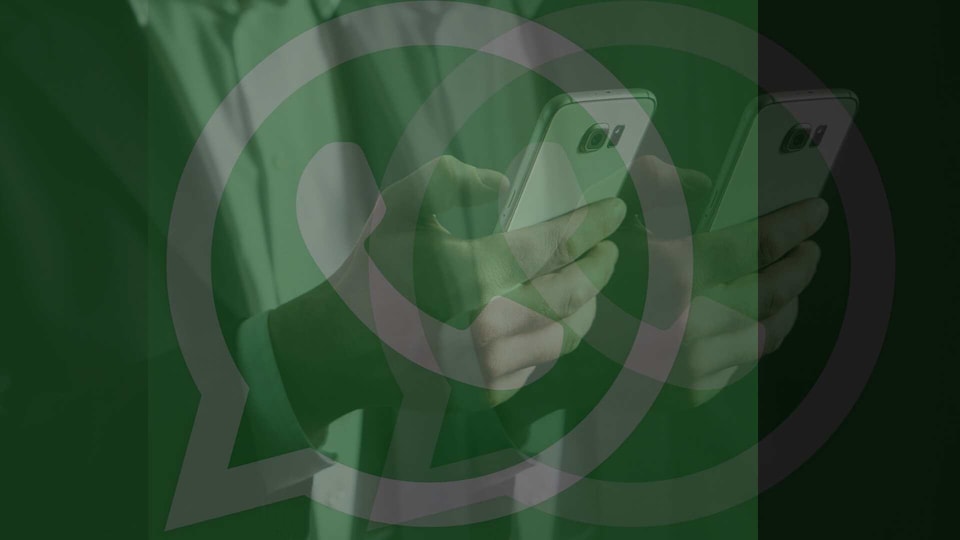 Have two phone numbers and need to use WhatsApp on both, but you have only one smartphone? Here's how you can use WhatsApp on both the numbers.
Many smartphones come with dual SIM support these days and that makes things very convenient. However, there are apps that don't allow you to use both the phone numbers at once - like WhatsApp. You can only register and use one of the numbers on WhatsApp on one device at one time.
WhatsApp from the very beginning was meant to be used as a single app on a smartphone, but over time many phones started including a built-in feature like an app clone or a work profile to allow you to have two versions of the same app on your device.
So if your phone has the app clone or the work profile option, you can easily use two different phone numbers for two of those apps. In case it does not - there are ways to work around it.
App cloning on your smartphone
Many smartphones come with an in-built feature that lets users have two separate accounts on the same messaging app. This depends entirely upon the phone brand, the model and the version of the software it is running on. If your smartphone already has this option, this is the easiest and the most convenient way to use two numbers on WhatsApp from the same phone.
With this option, the notifications get handled natively and the phone separates your secondary account with a badge so you are not confused while texting.
Here are some phones that support it -
Samsung
If you are using a Samsung smartphone with One UI, the device might have asked if you wanted to use a secondary WhatsApp account when you were installing the app. In case you didn't do it earlier, you can do it now. Go to 'Settings', click on 'Advanced Features' and then on 'Dual Messenger'.
Here you will be able to select which app you want to clone and the cloned app will show up on the launcher with a badge. Samsung also lets you maintain two separate contact lists for the two apps, which is great because you will not end up texting someone by mistake from the wrong number if you can keep your contact lists differentiated and clear.
OnePlus' Oxygen OS has the option too. Go to 'Settings', click on 'Apps' and then on 'Parallel Apps'. The cloned app is identified with an orange badge.
Huawei and Honor
For Huawei and Honor smartphones, go to 'Apps' under device settings and click on 'App twin' and pick WhatsApp. The duplicated app will show up on the launcher with a blue badge next to the app icon.
Xiaomi
For Xiaomi smartphones, go to your phone's settings and click on 'Dual Apps'.
Oppo
Go to your handset's settings and click on 'Clone Apps'
Vivo
Vivo smartphones have the option to use dual apps under Settings. Click on 'App Clone'.
Asus
Asus allows this too on their smartphones and you need to click on 'Twin apps' from your phone settings.
Please remember that this feature does not exist on all Android phones. It depends on the brand and the model.
WhatsApp Business
Now, if your smartphone does not have an app clone option, WhatsApp for Business is your next option. There is an advantage here since this works on almost all Android and iOS phones. However, there are a few shortcomings here.
For one, depending on what you are using a second number for, you will have to be careful when you text from it because the person you are interacting with will know they are texting a business account. Also, if you need a Business account for work, you will have to sacrifice it for your second number.
If these issues are not important to you, you can easily install the WhatsApp Business app from the Google Play Store and the Apple App Store and go ahead. You also get the option to call people from the WhatsApp Business account so you aren't losing out on any feature. Also, the app icon looks different from the normal WhatsApp account so you will not be confused.
Parallel Spaces and Dual Spaces
If you have decided that WhatsApp Business is not for you and you don't have app cloning on your smartphone, you can create something that's called a 'sandbox' to use two numbers on an app. This is not the most convenient way to do things, but if you really need to have two accounts on WhatsApp on one phone, this might be the only option.
Parallel spaces, or these sandboxes, are not hard to set up but they need some more resources than a native app-clone feature and WhatsApp Business. You can download Parallel Space or Dual Space from the App Store and the Play Store, however, there are some things to be careful about here.
You have to make sure you do not merge contact lists and not text someone from the wrong account. Also, both these options mean that both the apps have access to the same files and photos on your phone as all others, so be careful about that.
If you are careful and ok with all this - go right ahead.
Alternately, if none of these options work for you - use another messaging app like Telegram or Signal.