Love Windows 11, but got Windows 10? This hack will let you download the looks you crave in 5 easy steps
If you fell for the glitzy Windows 11 software and have a Windows, but can't download the new OS yet, then worry no more. We show you how you can get 'the look' easily.
Updated on 19 Jul 2021, 09:05 AM IST
in how to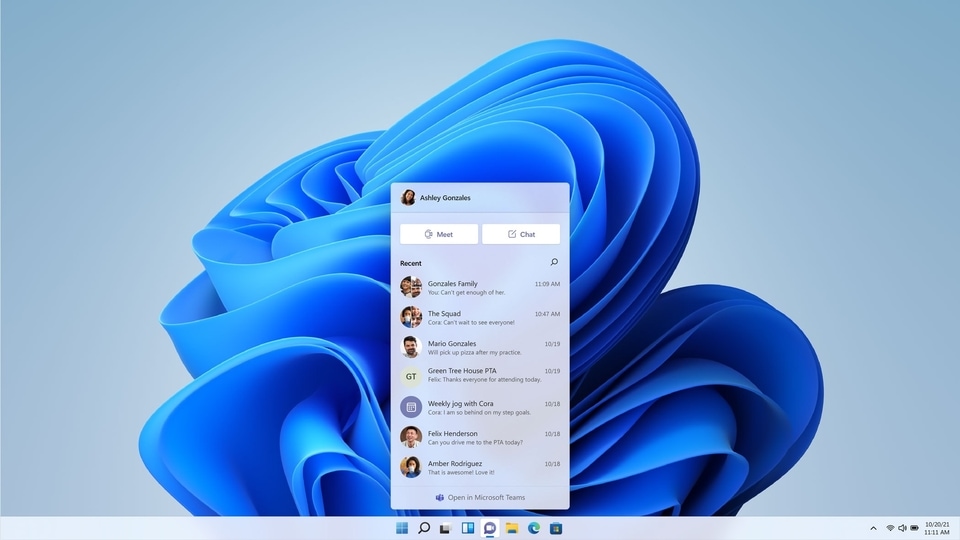 How to get Windows 11 look on Windows 10: Microsoft Windows 11 was announced last month, and the company's biggest upgrade to its Microsoft Windows operating system is expected to arrive around October. The Windows 11 upgrade is expected to add several visual enhancements and additions to the operating system, alongside new functionality and performance features being worked on by Microsoft. While users have begun testing the preview version of Windows 11, early builds can be unstable and unreliable, especially if you only have one computer. Instead of risking the stability of your computer by installing an early Windows 11 build, you can actually theme Windows 10 to look like Windows 11 with a few tweaks that will help it adopt the look and feel of its younger counterpart. Here's how you can theme Windows 10 to look like Windows 11.
Getting started with theming Windows 10: First, you need to make sure your Windows 10 installation is up to date, by checking Windows Update for pending tasks. Once you are on Windows 10 20H1, 20H2 or the latest 21H1 builds, you can continue without worrying about breaking your system. However, its worth creating a System Restore Point just in case, so tap on the Start button and search for restore point, before you begin the theming process.
Also read: Looking for a smartphone? Check Mobile Finder here.
Download SecureUxTheme: In order to install new themes on Windows, apart from the themes that are originally provided by Microsoft, users will need to visit the SecureUxTheme project on GitHub and download the latest version of the app. Once you download the latest version, open and install the app then reboot your computer when prompted.
Download the Windows 11 theme: You will need to visit DeviantArt, a website that hosts artwork and themes from various users around the world, to get the theme files needed to make your Windows 10 PC look like it is running Windows 11. You can download this Windows 11 for Windows 10 theme, created by niivu, and save the files you downloaded in a folder.
Installing the theme: Copy the relevant theme files that you have dowloaded to C:\Windows\Resources\Themes then run SecureUxTheme which will show you the recently added themes. Now pick the kind of theme you want (dark or light) and just hit "Patch and apply" to see the new theme in action.
Using centred icons with TaskbarX: If you like the Windows 11 taskbar with its centred icons, you can quickly download the TaskbarX app that will allow you to push all the app icons to the centre of the screen. You can use the portable version of the app for the easiest configuration, and then tap the Apply button to save your settings.