WhatsApp tips and tricks: How to take a screenshot of a WhatsApp Web conversation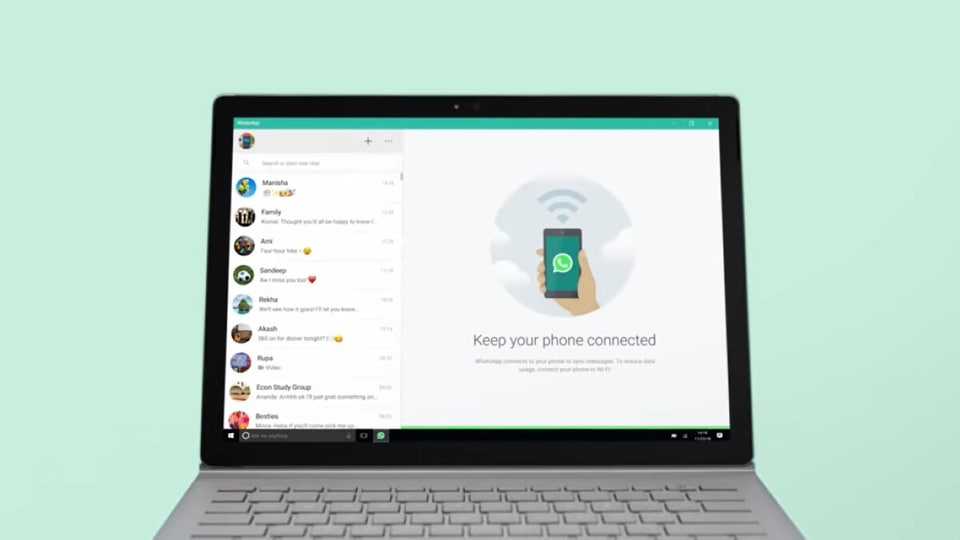 WhatsApp tips and tricks: Taking screenshots of WhatsApp chats is easy when using a smartphone, but WhatsApp Web can be a challenge. Here are two ways to quickly take screenshots of your WhatsApp chats from your browser.
WhatsApp tips and tricks: This encrypted messenger app that is used by over 2 billion users around the world, has grown by leaps and bounds since it was acquired by Facebook in 2014. The app is currently developing two important features. The first feature is the ability to transfer chats between iOS and Android, and the second is the ability to use WhatsApp simultaneously from multiple devices – or multi-device support. Currently, users have the ability to use WhatsApp Web to display and reply to their chats on a computer, or using the WhatsApp for Desktop app on Windows and macOS.
Now that the novel coronavirus pandemic has pushed many users to work from home, WhatsApp Web has become more popular as working with a computer or laptop can be much easier with your chats appearing on the same device. However, taking a screenshot on a computer is not the same as doing so on a smartphone. You can always take a screenshot of a couple of messages on WhatsApp, but what about when you need to capture more of the same? Here's how you can take longer screenshots of a conversation while using WhatsApp Web on your browser.
Also read: Looking for a smartphone? Check Mobile Finder here.
Take WhatsApp Web full page screenshots using Google Chrome
In order to take screenshots of WhatsApp Web on Google Chrome, you need to download an extension called FireShot that can capture content from any webpage, even while scrolling. The app has no ads, works offline and allows users to capture images as PDF, JPEG, GIF and PNG files. You can even export them to your OneNote app, or copy them to a clipboard to paste in another WhatsApp chat itself. You simply need to click on the extension to begin taking a screenshot once you are in the right chat. You could also of course simply do a 'print screen' and save the photo on your machine or send it to someone. Then there is the snipping tool, which will give you much more freedom to tailor what you want in the first instance.
Take WhatsApp full page screenshots using Microsoft Edge
While taking a screenshot on Microsoft Edge, things are a lot easier than on Google Chrome. This is because Microsoft's browser comes with support for taking full-page screenshots out of the box and you only need to press the Control, Shift and S buttons together to start capturing the contents of your screen (snipping tool). You can select a specific region or capture the entire region on the page while scrolling to add more content, then hit Save when you are finished.