Samsung Galaxy S20 Ultra review: To be or 'Note' to be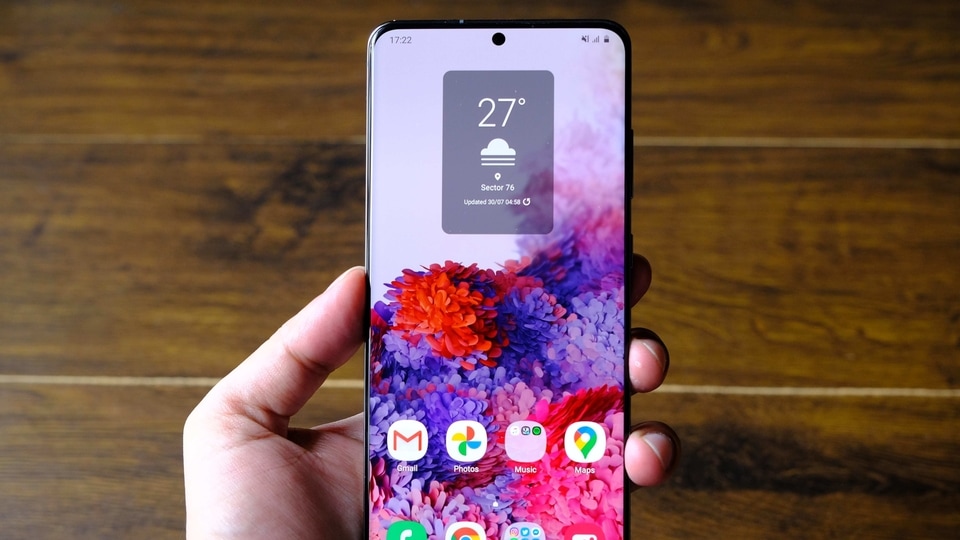 With Galaxy Note20 launch round the corner, buying the S20 Ultra makes any sense? We answer that in our review.
Brand: Samsung
Product: Galaxy S20 Ultra
Key specs: 120Hz Dynamic AMOLED screen and 108-megapixel primary rear camera.
Price: ₹97,999
Rating: 3.5/5
Innovations happen every year in the smartphone space. Sometimes even within months. However, each year there's always that one smartphone that stays in the limelight and is given as an example whenever people talk about flagships. This year it is the Galaxy S20 Ultra, Samsung's most powerful mobile device created till date.
As always, it has all the bells and whistles one can imagine in a 'typical' premium Android smartphone. From Super AMOLED screens to 108-megapixel camera and high-end processors, the Galaxy S20 Ultra has everything that it takes to stay on top – at least in theory.
But then all phones work really well in the first few weeks isn't it? The real test is when you use it for weeks and months.
So, this time we decided to review the Galaxy S20 Ultra after several weeks of use. We got our hands on this ₹97,999 device back in early June when lockdown restrictions eased and it has been almost two months using this handset now. Is it still a competitive device? And with Galaxy Note20 launch round the corner, buying the S20 Ultra makes any sense? We answer all that in our review.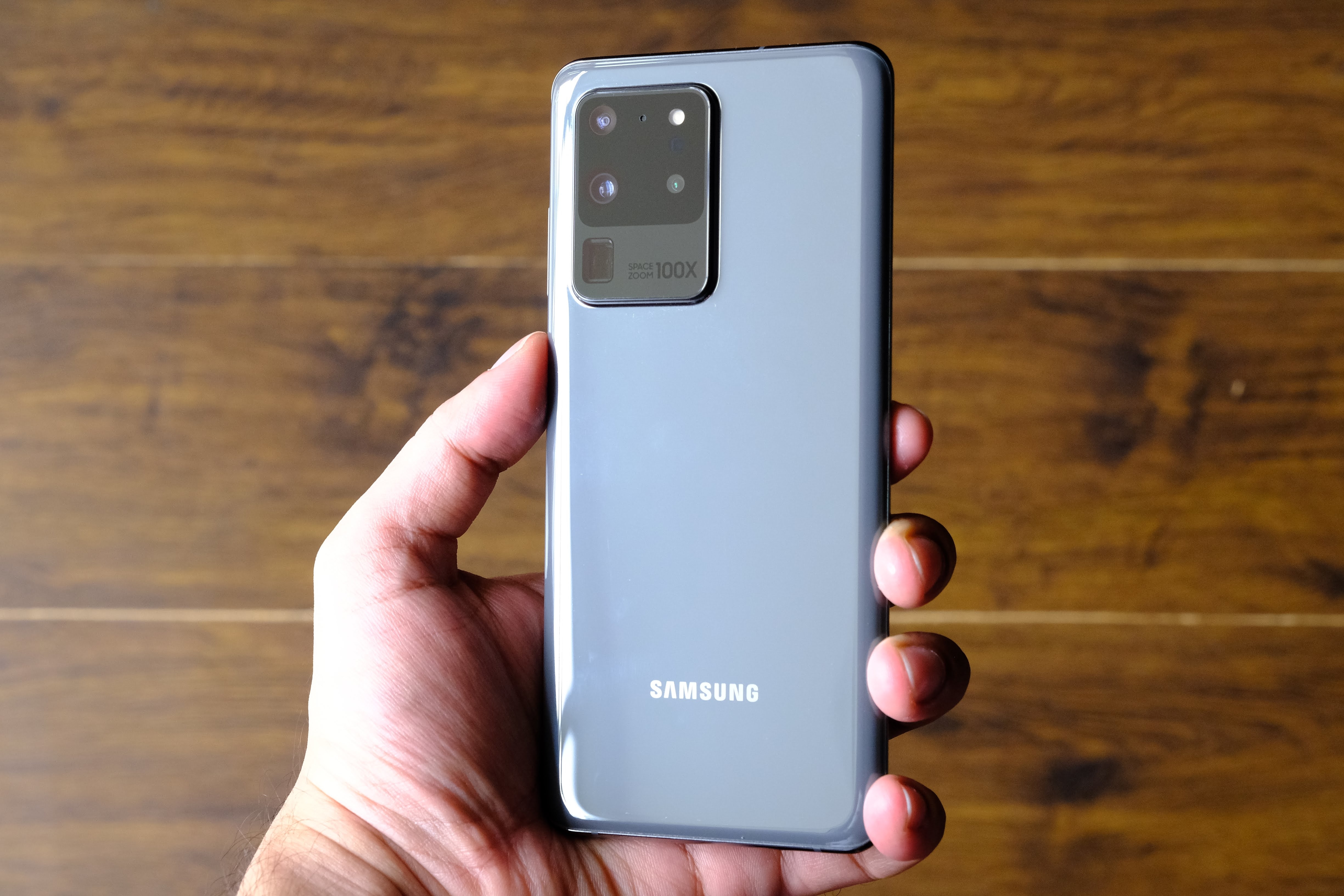 Design
Samsung has played it safe with the iconic Galaxy S series design, which has refined year over year. It's refined this time as well. Although you won't find a glaring change (except for the rear cameras setup), it still manages to hold on to that 'premium' feel. Even after using the Galaxy S20 Ultra for long and that too daily, we're still not bored of it – that's a thumbs up right there. You get the metal chassis with a glass back and a massive camera bump, which won't be a major issue.
The looks, however, works in Samsung's favour considering that other phones in the premium range like the Oppo Reno X2 or OnePlus 8 Pro have fewer distinguishing factors. If you place the Samsung Galaxy S20 Ultra alongside others, it is still recognisable.
Also read: Samsung Galaxy Note 20 cover cases show up days ahead of launch
We got the most common, Cosmic Gray colour variant but if you want a more stealthy or subtle look, we would recommend the Cosmic Black. And in case you're searching for the 'elegance' factor, Cosmic White is the way to go. Although there's a glass back, the fingerprint smudges were hardly visible on the Cosmic Grey model. We assume the black colour version will show more smudges than the Gray and the White models.
There's no denying that the Galaxy S20 Ultra is a fragile device and is not supposed to be used single-handedly. You may feel the weight (thanks to the battery and the large camera setup) but you will get used to it pretty soon. The power and volume buttons on the right are placed well enough and are within reach. What we found particularly impressive was the weight balance that this smartphone has even though there's a four-sensor setup on the upper-back side.
Before we forget: You have IP68 dust and waterproof certification here. Go swim with it.
Display
Samsung is the 'king' of displays and that throne is going nowhere for now. The 6.9-inch screen size is not what you usually see in smartphones these days. It is definitely big but you won't feel so since the panel stretches till the corners, leaving impressively slim bezels on all the four sides. And a large screen seems to be the way to go for most people out there as it works well while streaming or playing games. More importantly, you can get more work done on a single screen using the split view feature.
Also read: Looking back at all Galaxy Notes as Samsung gears up for Note 20
Now add that screen size with QHD+ resolution and you get sharp content that is good to look at. This might not be visible to you while scrolling through apps or images or social media. However, this will be clear when you are reading content on a web page and pinch to zoom.
And on top of this, you get the Dynamic AMOLED goodness. From good brightness levels to deep blacks and saturated colours, Samsung Galaxy S20 Ultra gives you the best viewing experience for now. Speaking of brightness levels, you get 511ppi, which is good as compared to other flagships but if you want more brightness and vividness on your screen there's always the Galaxy S20 and S20+ with 563ppi and 525ppi respectively.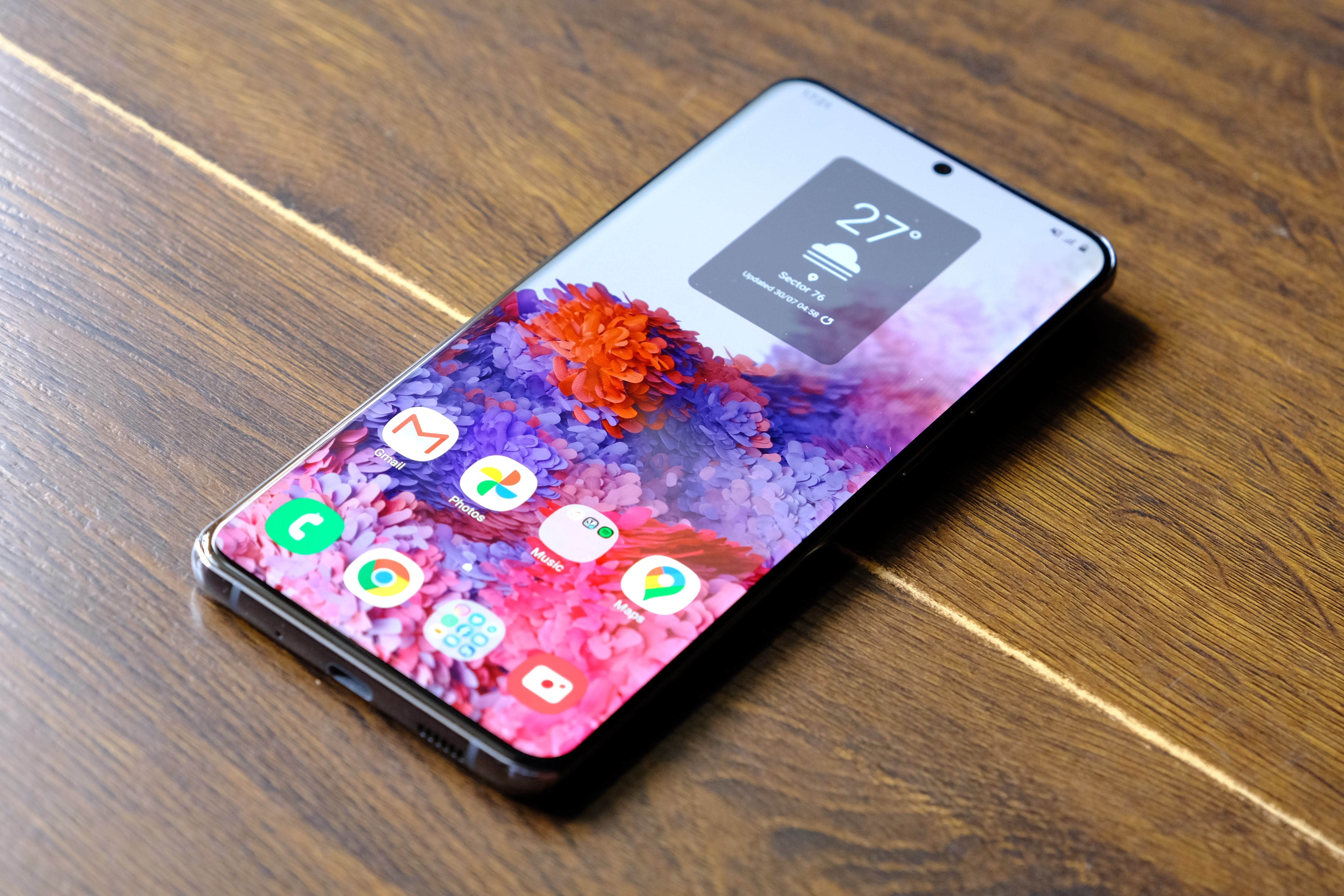 While HDR10+ is supported, many may think the cut out in the Infinity-O panel is a bit of an annoyance. But in our daily use, while playing games or streaming videos, we didn't find it to be particularly bothersome. This is partly because the screen is large enough that it practically hides the cut out while you watch content.
And if a 6.9-inch Dynamic AMOLED QHD+ panel with HDR10+ support was not enough, the Galaxy S20 Ultra is also giving you 120Hz refresh rate so the manoeuvring on the UI or across apps is butter smooth. However, there's no 'perfect' display that delivers everything you ask for. In Galaxy S20 Ultra you can access 120Hz refresh rate in HD and FHD+ resolution only, not in QHD+ resolution. Switching to QHD+ drops the refresh rate to 60Hz. Also, we wish there was a 90Hz option here as well, which would have been a kind of mid-way that doesn't impact the battery as much and gives a certain level of smoothness.
Also read: Samsung Galaxy Note 20 pre-order prices leaked, mentions Galaxy Buds Live as well
However, the display, on the whole, is the best you can get out there and the media looks really good. No complaints from Samsung for this.
Performance
When it comes to performance, one can be sure that Samsung Galaxy S20 Ultra gives a well-tuned power. It runs on the octa-core Exynos 990, which for now is the most powerful in-house mobile chipset by the firm. And as it has always been the case, the models sold in the US and other select countries run on Qualcomm's flagship processor, which is the Snapdragon 865.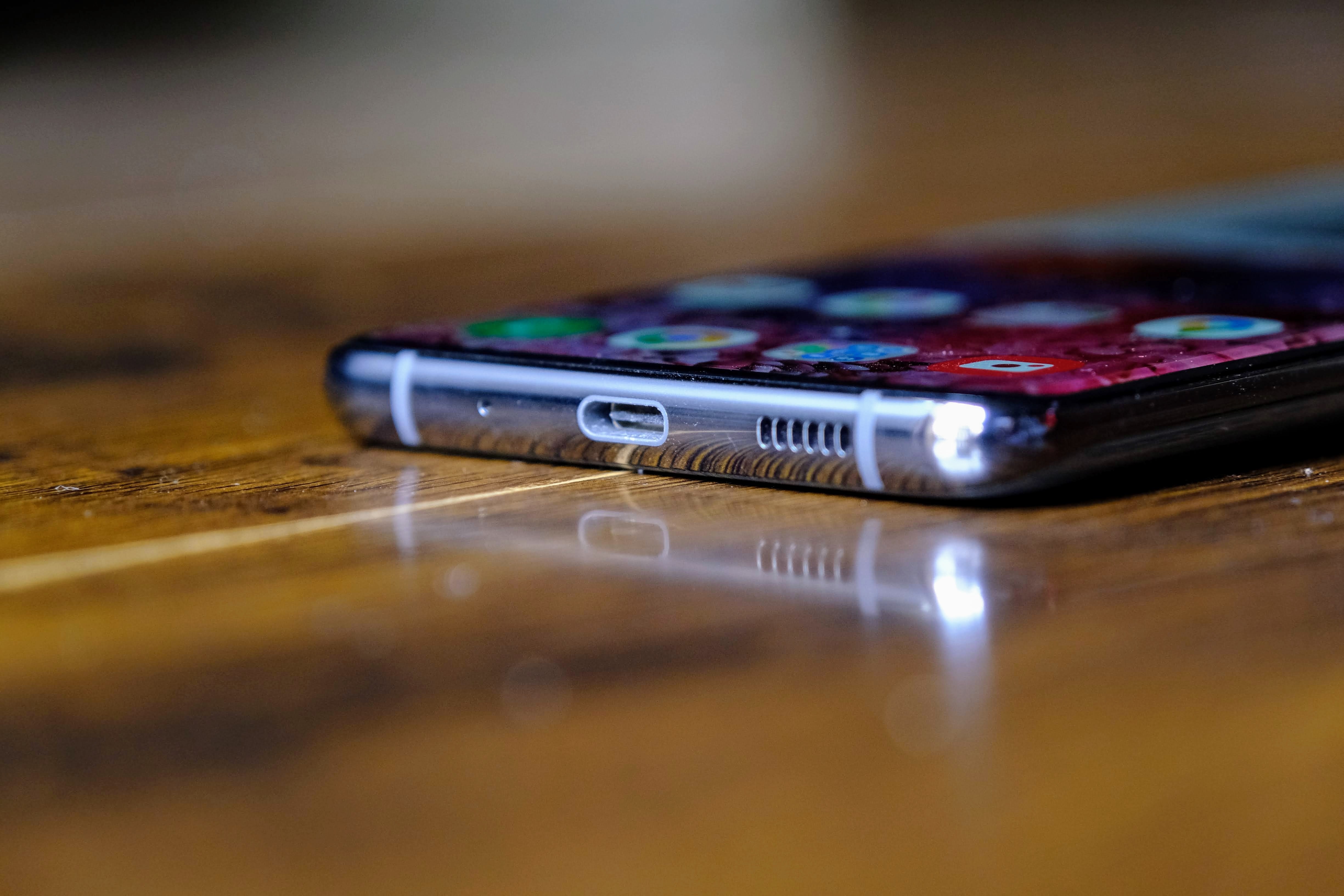 Now, over the past few months we have come across a good number of reports and users on social media, venting out their anger on the use of Exynos processors and how they are not as efficient as their Snapdragon counterparts.
There are several videos to support this claim as well. However, using the Galaxy S20 Ultra since months, we didn't really feel any major impact in the performance department. Everything from scrolling between apps to performing multi-tasking operations, everything was snappy and worked just as advertised.
However, it might only be that if you compare it head to head with the Snapdragon version, there might be some changes. Samsung has already given an official statement claiming its Exynos processor to be at par with Qualcomm Snapdragon chipset.
Also read: Samsung's Galaxy Unpacked trailer teases five new devices
Now it's up to Samsung if it wants to go ahead with Qualcomm or stick with a dual-processor sales model. But rest assured, you won't find anything lacking with the Exynos model.
All that said, the Exynos 990 still works like a beast, running all games and apps at their best, delivering the best possible experience.
And the processor is not the only piece of hardware that is making this possible, it is also the 12GB RAM, which is ample but also common with high-end smartphones, along with UFS 3.0, which is as good as it gets. The combination, in addition to 120Hz refresh rate, leads to fast app opening, loading and switching between them.
The audio performance was surprisingly better than we thought. Although the device has a mono speaker at the bottom, it is still loud and handles high pitches well. The overall tone is balanced, and you have a tiny bit on the audio coming from the grilles placed just above the screen.
So, all in all, well done.
Cameras
The amount of marketing Samsung has done around the cameras of its Galaxy S20 Ultra made it seem like the 108-megapixel sensor is all that the device has. It's definitely innovation and something we haven't seen in smartphones. And, it works really well. The 108-megapixel primary sensor has f/1.8 aperture OIS and up to 100x digital zoom. Beat that.
Now, all this sounds really good on paper and for the most part, the 108-megapixel sensor does deliver the sharpest of images, which you can later crop and use without losing any details. But what came as a let down was the 100x digital zooming and how it is just a number to boast about.
Over the past few weeks, we shot a lot of images at 100x and we can be sure that there's absolutely no way that you can click something worth posting on social media, at 100x. It's only after 20x that we started realising the visible downgrade in the quality of the image. And at 100x, it just loses most details. However, 100x zooming is not available in 108-megapixel (4:3 aspect ratio) mode. The mode just supports up to 6x zooming. You can use 100x zooming in regular 4:3, 16:9 and 1:1 aspect ratio.
That said, the autofocus works well and shots, in general, are really well taken. Even in tricky situations, the sensors are able to handle light and dark areas. The reds and wide-angle landscape are captured impressively well. The colours are intact and so is the sharpness.
Although the focus is on point, what comes as a slight disappointment is when it comes to capturing moving subjects. We tried our best to capture pets and moving humans but only got a majority success rate in bright daylight when the shutter drops quickly enough. In well-lit conditions inside the house or in slightly low light environments, things become difficult. And if you are zooming-in slightly more (we tried with as low as 5x) and trying to click a moving subject, the success rate goes down.
Also read: Galaxy Note 20 Ultra to be available in at least 3 colours, check full specs and features
So all in all, where the Galaxy S20 Ultra aces is the image that you get when clicking landscapes, images without zooming in a lot, still portraits and night shots. Night shots are mostly nice but at times you shoot thinking it will fill some more light and make dim scenes look balanced with sharpness. But instead, it goes slightly overboard and makes them look like a brightly-lit super HDR image, capturing more colours than required. We, however, had no complaints with the detailing part.
What's worth a mention here is the shutter that is fairly quick in regular mode, even after zooming and shooting dark shots. Night Mode takes a couple of seconds and the processing takes 2-3more seconds. That's something we expected to be quicker in a premium flagship phone that has a camera as its key marketing factor.
The Pro Mode, however, is simply the best in Galaxy S20 Ultra. From the customisations to the UI and the resulting images with high ISO, all are neatly done. So, thumbs up to Samsung for that.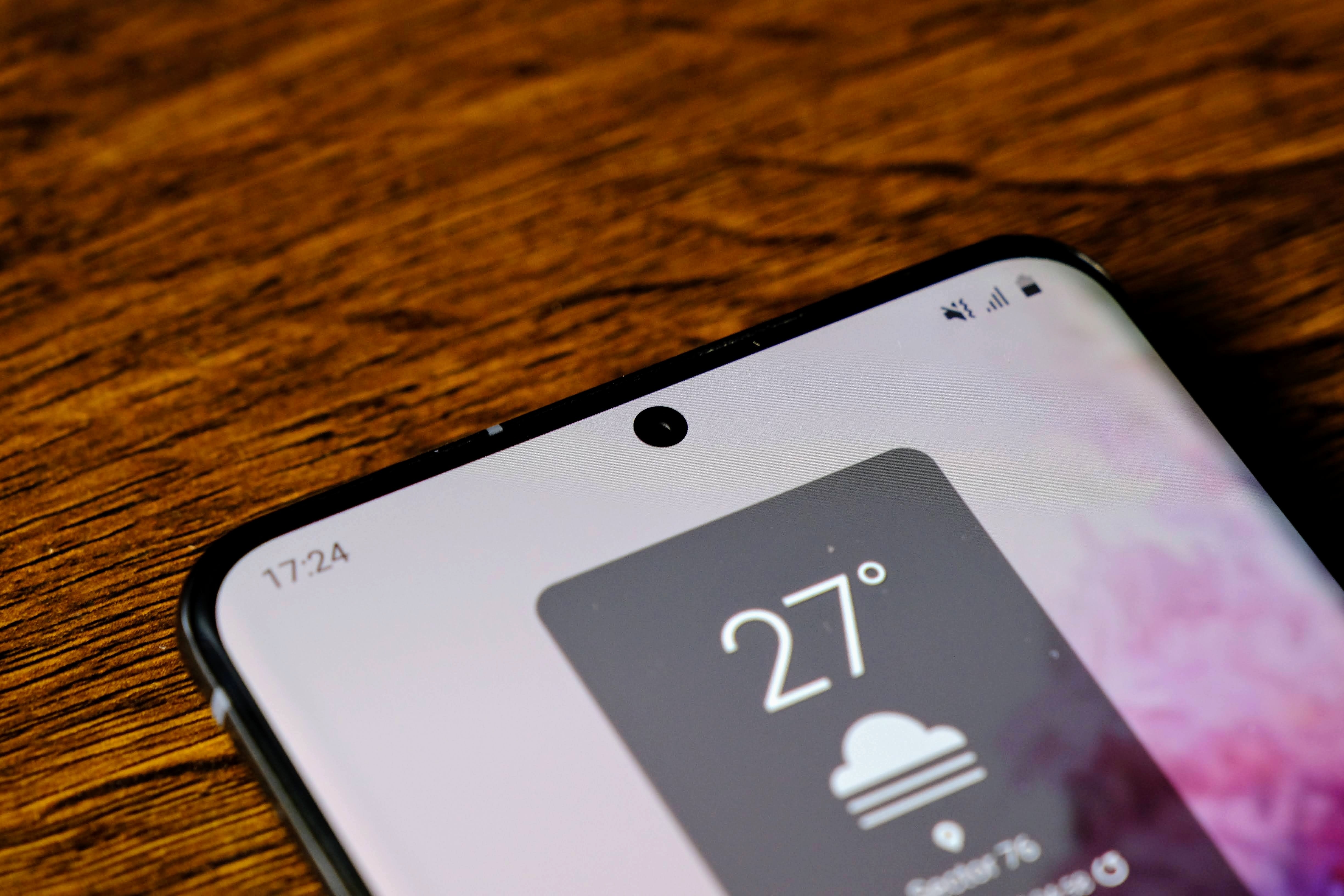 Yes, it was also the first this year to come with 8K video resolution. That's definitely an addition but then you don't get the stable mode with QHD or 8K video resolution recording. It's locked at FHD. We were at least expecting such a powerful setup to give video stabilisation with 4K recording here. On the bright side, the Live Focus works brilliantly on the S20 Ultra. It performed way better than what we thought and over the weeks did prove to be reliable. Same goes for the front camera.
And talking about selfies, the front-facing 40-megapixel camera with autofocus and f/2.2 aperture does a good job when clicking in regular photo mode. From reliable focus to Live Focus mode with background blurring, the sensor works perfectly and the image processing is quick. It also has all the usual filters, beauty customisations, wide-angle mode and more so you won't be missing out on anything.
Battery
While Samsung Galaxy S20 Ultra arguably does a decent job in all four segments - display, design, performance and camera, it does lack the shine when it comes to battery consumption. When we started using the smartphone, it was all good and we did manage to get around 6 hours of screen on time.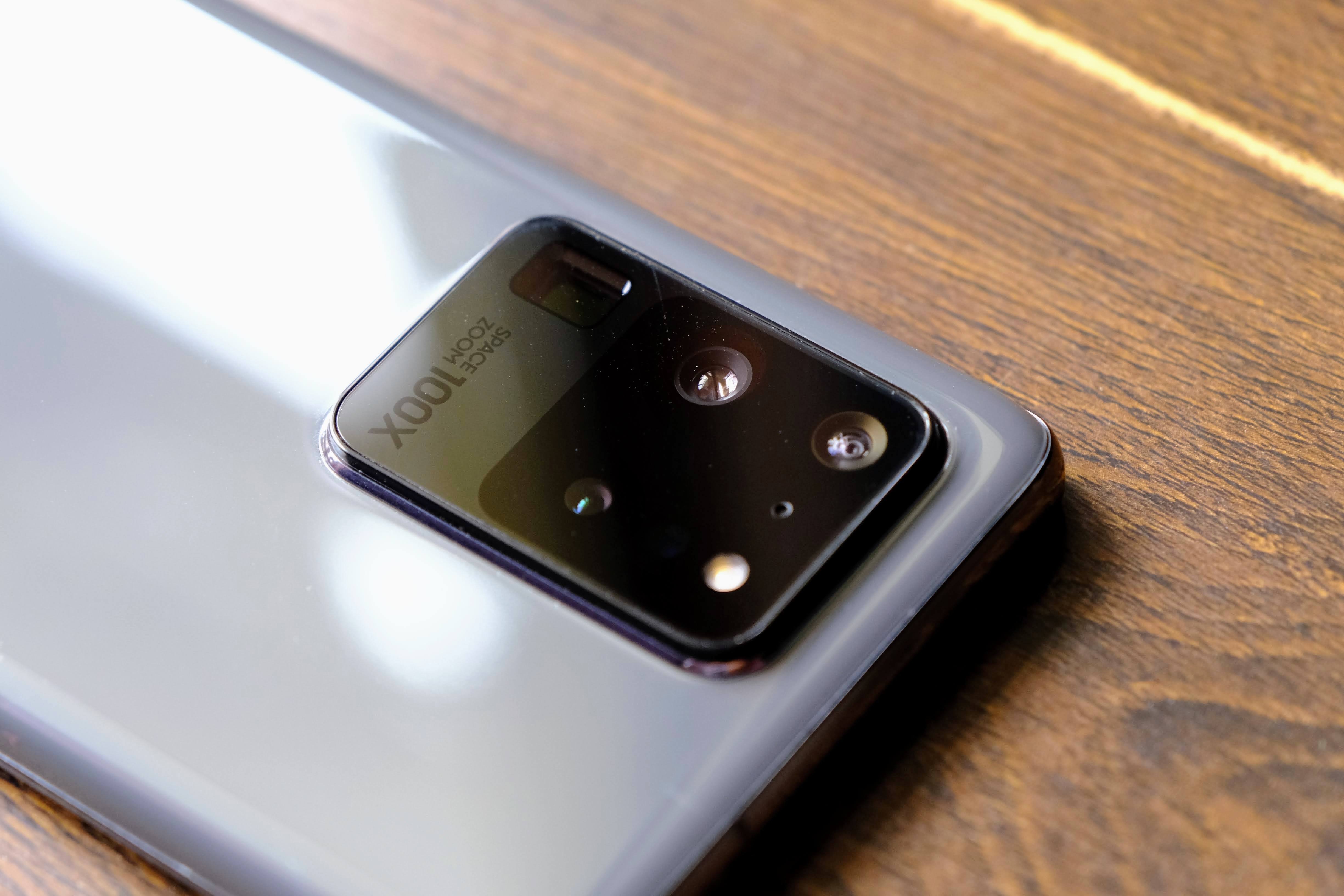 However, that wasn't the case until yesterday when the handset gave up around 4-5 hours of screen on time, which is something you don't want to see from an 'Ultra' premium flagship smartphone. And if this happens despite sporting a rather generous 5,000mAh battery, then it's more of a disappointment. What comes as a respite is a 25-watt charger that comes out of the box and the 45W fast charging support, which one can use if he/she buys it separately.
Like we say in all our reviews, this is indeed subjective and the battery performance can vary based on the usage. Lighter usage will probably give you a few hours more. However, if you are a heavy user who plays games, works on documents, browses social media all the time, gets calls often, then you will definitely need a charger halfway through your day.
So tricks to save battery life are, not shooting in 8K all the time, keeping the brightness lower than usual, disabling Always-On display, and sticking with 60Hz refresh rate instead of 120Hz or Auto.
Should you buy this or the upcoming Note20 series?
That's the question most people are asking these days. Fortunately, the answer is simple here. Samsung Galaxy S20 Ultra definitely stands out from the crowd as it looks different, premium and quintessentially Samsung. It has the best screen right now and you're better off with this as Note20, as we have seen from past launches, may not bring a really major change in the viewing experience. Similarly, the performance is likely to stay the same and you won't feel a difference. Camera performance could also be on the same lines and not really overhauled.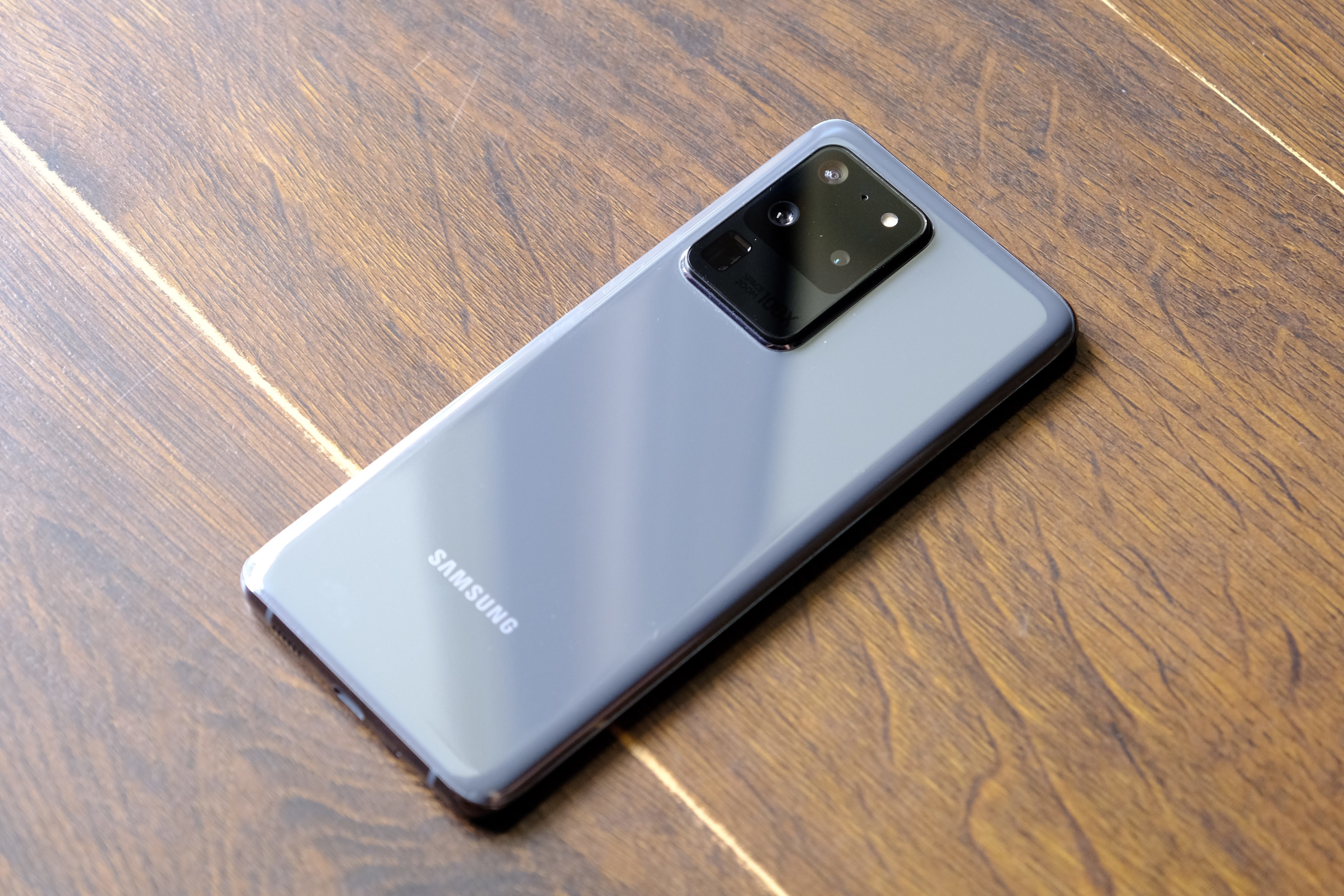 What, however, could be the biggest difference here is the battery performance since the upcoming Note20 is expected to deliver more number of hours considering it is made for heavy users. Besides that, if you're someone who loves to use the S Pen and its features, the Note 20 series is all that you might be looking forward to.
However, if you want a powerful smartphone with a good screen, capable processor and cameras, Galaxy S20 Ultra is hands-down, the best you can get.