Seven reasons why India is the most expensive place to buy an iPhone 6S
The iPhone 6S is finally available in India. With features like 3D Touch and Live Photos, Apple's latest phone is possibly one of the best smartphones on the planet. The problem is it costs as much as a small vacation in India.
19 Oct 2015, 10:22 AM IST
in news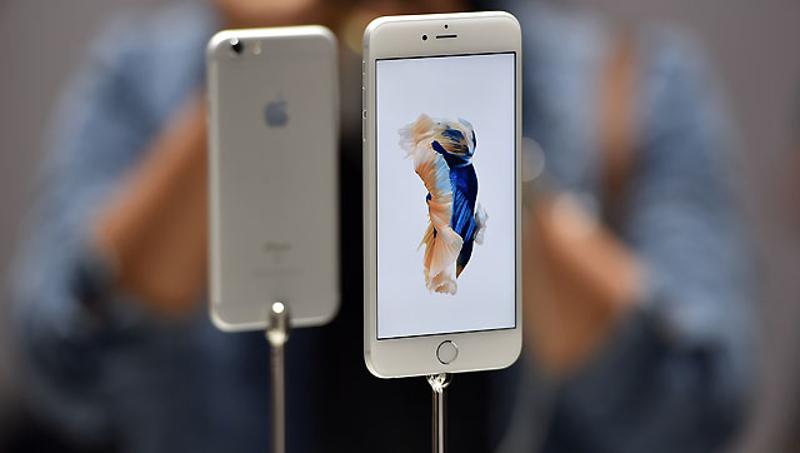 The iPhone 6S is finally available in India. But unless you are one of these people , who cares? With features like 3D Touch and Live Photos, Apple's latest phone is possibly one of the best smartphones on the planet. The problem is it costs as much as a small vacation in India.
Pricing starts at ₹62,000 for the basic 16 GB version and goes all the way up to ₹92,000 if you want the highest-end 128 GB iPhone 6S Plus. In fact, India is the most expensive country to buy iPhone 6S.
That doesn't seem right. For at least a couple of years, Apple has been trying to reel in more buyers in India, which is dominated by sub-₹10,000 Android phones, by striking deals with specialised distribution companies and selling older models for lower prices long after they have been discontinued in the US.
Pricing a phone out of the reach of even your average, well-heeled urban customer seems, therefore, particularly hare-brained - but there are reasons.
A weaker rupee
Here's what happened to the Indian rupee since the iPhone 6 was released in the country this time last year: It tanked. According to the Reserve Bank of India, the US dollar was ₹61.61 in October 2014. In October 2015, it was ₹65.74. That's a 6.2% increase. In comparison, the iPhone 6S is 13.7% more expensive than the iPhone 6.
Naturally, that's not an, ahem, apples to apples comparison, since there are other factors besides the value of the rupee that influence iPhone pricing in India, but "a weaker rupee" is one of the reasons that technology enthusiasts on Twitter like to bring up when asked about Apple's crazy iPhone 6S pricing this year.
Experts say that they're only partially right and point to China, which devalued the yuan by 4.4% in August to boost its domestic economy. "By that logic, the price of the iPhone 6S in China should have been much higher this year," says Tarun Pathak, senior mobile device analyst at market research agency Counterpoint Research.
This isn't the case, because the iPhone 6S costs $832 in China, a full $124 less than its Indian price of $956.
A buffer against currency fluctuation
In November 2014, the Russian rouble lost 30% versus the US dollar amid falling oil prices and economic sanctions against Russia. In response, Apple hiked iPhone prices by 25%. In less than a month, it halted iPhone sales in Russia entirely, citing "extreme" rouble fluctuations. When Apple opened its online store again in late December, customers balked at the prices, which had been hiked by a further 35%.
"It's not a scenario that Apple ever wants to be in again," says Pathak. Granted, the rupee isn't nearly as unstable as the rouble was in 2014, but Apple's taking no chances. "The higher pricing of the iPhone 6S includes a built-in buffer, because changing pricing halfway through a cycle is terrible for sales and is not consistent with Apple's policies."
So you're basically paying extra…just in case. Life's unfair.
More taxes
During the budget session of Parliament in February, finance minister Arun Jaitley announced the government was making locally manufactured mobiles and tablets cheaper and jacking up the excise duty on imported devices from 6% to 12.5%.
The rise in import duty meant Apple had to increase pricing on the iPhone 5S and the iPhone 6 by approximately ₹3,000 on each model.
So yes, you can put at least some blame on the government if you can't afford an iPhone 6S this year.
E-commerce
The iPhone 4S was released in India in November 2011 for ₹ 44,500, and for a full year, till the iPhone 5 was launched, that was the price it was sold at - no price drops, no discounts.
Apple products were notorious for never getting price cuts, but there was a flipside: You could confidently buy a new iPhone the day it released, without fretting that it would be cheaper in a month or two.
"There was buyer's certainty with iPhones before," says Rohan Naravane, head of content at price comparison portal PriceBaba.com.
Then, Flipkart happened, and Snapdeal, and Amazon, and PayTM, and everything, including iPhones, started getting heavily discounted.
In fact, we could have reached peak iPhone discounts: As a part of Flipkart's Big Billion Days sale this year, you could buy an iPhone 6 for as low as ₹25,000 if you had an iPhone 5S to swap. Snapdeal had a dozen offers, including freebies like 60 GB of 4G data if you switched to the 6S, and PayTM had a coupon code that shaved off a full ₹6,000 off the price of the 6S.
"E-commerce discounting is now a phenomenon in India and Apple knows this," says Naravane. "I wouldn't be surprised if prices of the 6S come down in six months or so."
Mind games
Apple isn't above messing with your brain. The iPhone 6, which, till now, was the latest, greatest Apple device you could buy, suddenly saw its official pricing drop from the mid-50s to low-40s (and, in some cases, even lower).
"Now I'm thinking that a ₹40,000 iPhone 6 is actually a good deal," says Naravane, "So job well done, Apple." Naravane adds this is a deliberate move by the company to make its products seem relatively affordable, when they are still much more expensive when you compare them to the competition.
Maintaining a premium position
This is going to sound funny - but one of the reasons behind the iPhone's sky-high price is because Apple wants to be the most expensive smartphone in the market.
"Apple doesn't want to lose its premium, aspirational slot," says Pathak. "So it's deliberately pricing the iPhone 6S more than its immediate competition."
Indeed, pricing for premium smartphones across the board has gone up this year. Devices like Samsung's flagship, the Galaxy S6, which the company positions as a direct competitor to the iPhone, cost ₹56,700. The Galaxy S6 Edge+, Samsung's other flagship this year, starts at ₹57,900. (These are official company prices. You can get them cheaper on e-commerce websites.)
The iPhone 6S, with its price tag of ₹62,000, manages to be ever so slightly ahead of them.
More iPhones, not iPhone 6Ss
It might seem incredible, but Apple actually has an iPhone in every price bracket - from the budget to the ultra-premium. The iPhone 4S, the oldest iPhone you can buy right now in India, is ₹13,000 on Snapdeal; the 5S is in the high-20s; the 6 is in the low-40s; the 6 Plus is in the low-50s; and the 6S and the 6S Plus are in the low-60s and low-70s respectively.
This, Pathak believes, is a key part of Apple's India strategy. "The price gap between the newest iPhones and the older models is so much that more people will invariably end up buying the older models," he says.
This is true. According to Counterpoint's data, the iPhone 6 accounted for less than 50% of the 1.7 million iPhones that Apple sold in India this fiscal. The rest was a mix of the iPhone 5S and the iPhone 4S.
Pathak says Apple is totally fine with this. "Apple only accounts for about 3.5 million of India's 170 million smartphones," he says. "So right now, they care about getting more people into the Apple ecosystem, rather than getting them to use the latest Apple device."
This is unlike the US, where the iPhone market is so saturated that Apple now offers its own instalment plan to get people to upgrade to the latest iPhone every single year.
"At the end of the day," says Pathak, "it's a gain for Apple in any which way."