Samsung's virtual wallet app joins mobile payment lineup
The South Korean technology juggernaut has become the latest company to launch a form of mobile payments system and with it bring yet more disruption to a market that is barely past its embryonic stage.
01 Mar 2013, 12:12 PM IST
in news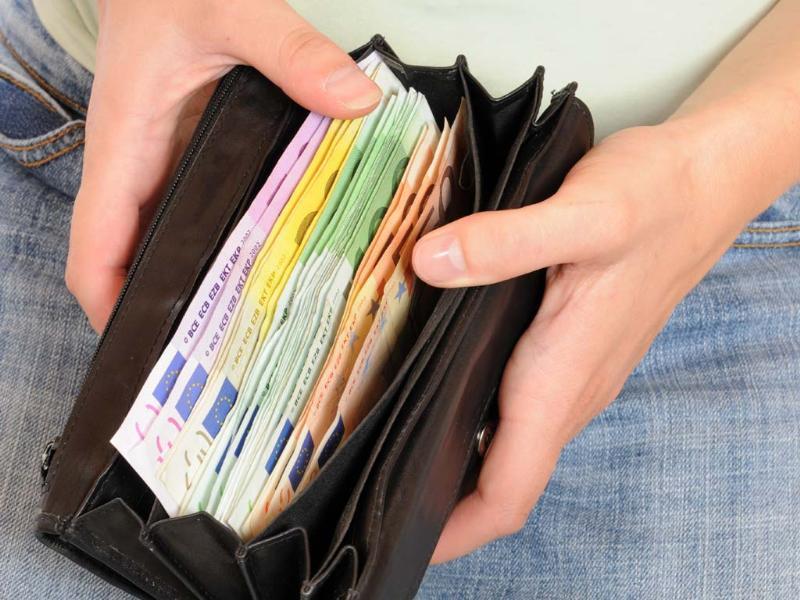 The South Korean technology juggernaut has become the latest company to launch a form of mobile payments system and with it bring yet more disruption to a market that is barely past its embryonic stage.


The system in question, 'Wallet,' demonstrated at this week's Mobile World Congress in Barcelona will appear familiar to anyone who owns an iPhone as, on first impression at least, it is quite similar to Apple's Passbook app, a feature the company introduced to its operating system as part of the iPhone 5 launch in September last year.
Like Passbook, Wallet is essentially a 'front end' app for storing tickets to the cinema or the big game, airline boarding passes, coupons and membership and loyalty cards. And, like Passbook, it will automatically bring a ticket to the top of the pile if the user happens to be standing outside the cinema. It can also use this understanding of location to push notifications to the smartphone's owner -- for example if a flight is delayed or traffic is dense and therefore travelling time has increased.
The final element it shares with Passbook is the lack of third-party support. Apple's system works incredibly well with the handful of US businesses that have so far signed up to the service but it is not supported outside North America.
Interestingly, Wallet doesn't support NFC (Near Field Communication) despite the fact that a number of Samsung's best-selling smartphones do feature the technology.
Samsung says that the omission is because many retailers prefer barcodes and QR codes because their existing infrastructure supports those technologies. An NFC-compatible terminal requires serious investment.
With its launch, Wallet not only joins Passbook, but also PayPal, Google Wallet, MasterCard Paypass Wallet (which on Monday was renamed MasterPass), Square Wallet, V.me by Visa, ISIS, Lemon Wallet, FidMe and Level Up. And that's just in the US. Each of which is trying to attract users' attention, and each of which offers a slightly differing service.
In a recent comScore study of the virtual wallet landscape, the analytics company discovered that with the exception of PayPal, only 51 percent of US consumers were aware of any of the other offerings on the market and were less than clear on any of the potential benefits they may offer over traditional payment methods.
'Digital wallets represent an innovative technology that has not yet reached critical mass among consumers due to a variety of factors, including low awareness and a muddied understanding of their benefits,' said Andrea Jacobs, comScore Payments Practice Leader.
But that hasn't stopped a number of companies including ABI Research from proclaiming that virtual wallets, and in particular those that support NFC, are the future of the payment landscape. ABI claims that as many as 102 million NFC-enabled smartphones shipped by the end of 2012 driven by Android and Microsoft's early adoption of the technology.
As research analyst Phil Sealy explains: 'Nine out of the top ten OEMs now have NFC-enabled handsets commercially available, with most housing an embedded secure element solution. We expect handset shipments to more than double next year with NFC inclusion likely to become a default technology integrated into flagship handsets.'
Juniper Research also spent most of 2012 being similarly bullish about the technology and its capacity to disrupt the market, predicting that by 2017 the technology would be responsible for $110 billion in transactions. However, by the start of 2013, it had revised its expectations because Apple had chosen not to incorporate NFC into its iPhone 5 which, for the past two quarters has been the world's best-selling smartphone: 'While many vendors have introduced NFC-enabled smartphones, Apple's decision is a significant blow for the technology, particularly given its previous successes in educating the wider public about new mobile services,' said Juniper's author Dr Windsor Holden. 'Without their support, it will be even more difficult to persuade consumers -- and retailers -- to embrace what amounts to a wholly new means of payment.
One person who believes Apple was right to ignore NFC is PayPal president David Marcus. In his annual list of technology predictions, he claimed that NFC will continue to fail to gain mass adoption. 'Is tapping a phone on a terminal any easier than swiping a credit card? I don't think so -- it's not solving a real consumer problem and it's not providing additional value to encourage me (or anyone else for that matter) to change my behavior,' he said in his blogpost.
All of which leaves consumers none the wiser as to which service, if any, to adopt. The traction that Apple's Passbook is beginning to create suggests that a virtual space on a mobile device where loyalty cards, gym memberships, rewards points and coupons can be stored, as well as items like tickets for a baseball game or flight, would make life easier for consumers and make their physical wallets much lighter in the process. However, there is still no clear argument as to why tapping a phone or scanning its screen at a terminal is safer, easier or more secure than paying with a credit or debit card. Unlike a smartphone, a credit card's battery never needs recharging, and if it is lost, it is just a card, not a card, a phone, a photo album, a contacts book and a digital representation of the owner's entire life.