This app claims to delete all Chinese apps on your phone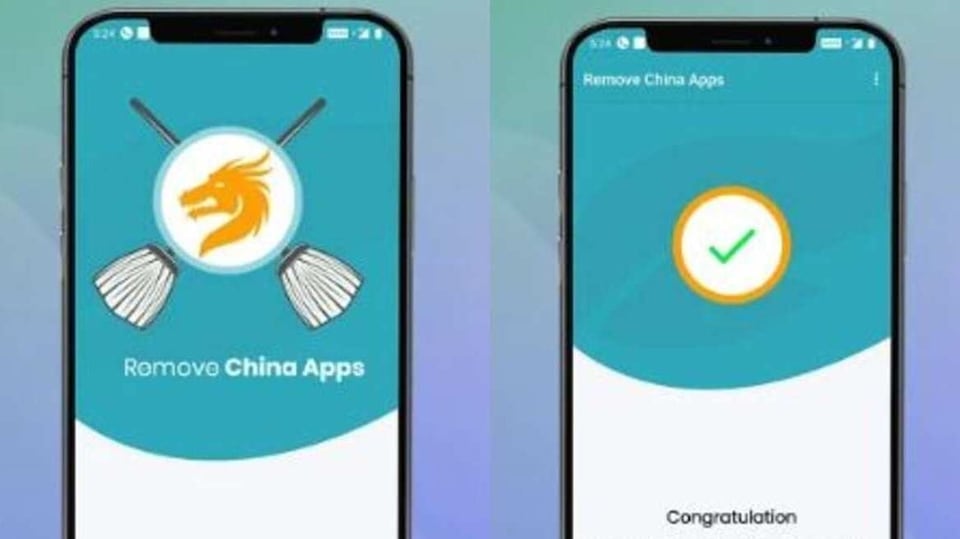 The Delete China app is available only on the Google Play Store.
Tension along the Indo-China border has been escalating in the past couple of weeks. Even as the two countries take the diplomatic route to end border brawl, they keep strengthening their military might along the LAC in eastern Ladakh. Amid the present circumstances, a Jaipur-based tech startup has launched an app that is aimed at helping users delete Chinese apps from their smartphones.
OneTouch AppLabs has launched an app called "Delete China Apps" on the Google Play Store that aims to rid your smartphone of all Chinese apps. The app that weighs just 3.8MBs has been downloaded over 1 million times so far and it claims to provide users an easy way to detect and then delete apps that belong to companies from China.
"Remove China Apps is a tool to uninstall Chinese apps for android phones. It is very easy to find Chinese apps, This tool lists all Chinese apps.You can easily remove selected apps. Chinese apps are not secure you can scan and select Chinese apps that you want to uninstall, and click 'Delete' button to uninstall them," the app says in its Play Store description.
To delete all apps from China based companies using the 'Delete China Apps' app all users need to do is scan all apps on their smartphone and then delete apps individually by tapping on the bin icon that appears right next to the name of the app in the scanned list of mobile applications.
It is worth noting that while the app is gaining popularity on the Google Play Store, it is also gaining fame on Twitter where it seems to resonate with '#BoycottChineseProducts' movement. Tweeps are not only sharing screenshots of the Delete China Apps app on the micro-blogging platform but they are also sharing lists of 'Chinese apps' available in various app stores. Here is what the Tweeps are saying:
Guys pls Download from play store "Remove China Apps". After it is done, clink on open and it will list out all Chinese App on your phone. Delete them one by one.
I have done my Job. Pls delete. pic.twitter.com/dBQsJw3Jom

— Adarsh Gopal (@AdarshGopal18) May 30, 2020
on a very serious note, guys please delete these chinese apps from your phone. by using them, you're just giving china the money to exploit your own country. it's not that difficult, there are many other alts. please share this with your friends as well before it's too late. pic.twitter.com/42p3OmMVgk

— rajsquare (@_rajrajawat_) May 31, 2020
Hey, I am using Remove China Apps to get rid of Chinese apps. If you want the same try using the app by clickinghttps://t.co/YyyxPCPq0L

I deleted all china apps..if you would also like to do the same use this app to find them and delete...

— Bhavesh Joshi (@Bhaveshjoshi85) May 31, 2020