TCL Mini LED 4K C825 Android TV review: Excellent picture quality
The TCL Mini LED 4K C825 Android TV offers great viewing experience and a nice audio performance from its subwoofer system. Console gamers and movie enthusiasts can now consider this.
Mini LED is a relatively new and expensive display technology but the gains are incremental in picture quality. TCL was among the early companies to showcase its high-end smart TV using this technology earlier this year in the C825 model Android TV. The TV is now available for purchase in India and starting at ₹1,05,999, it is among the more affordable Mini LED TVs you can buy today.
Available in both 55-inch and 65-inch sizes, the C825 promises to offer OLED levels of picture performance without asking for astronomical prices. And, in our two weeks with the TCL Mini LED 4K C825, it proved the same. Coupled with a good audio system and an elegant design, this TCL TV makes a solid case for itself as a TV wanting to deliver a home theatre experience.
TCL Mini LED 4K C825 Design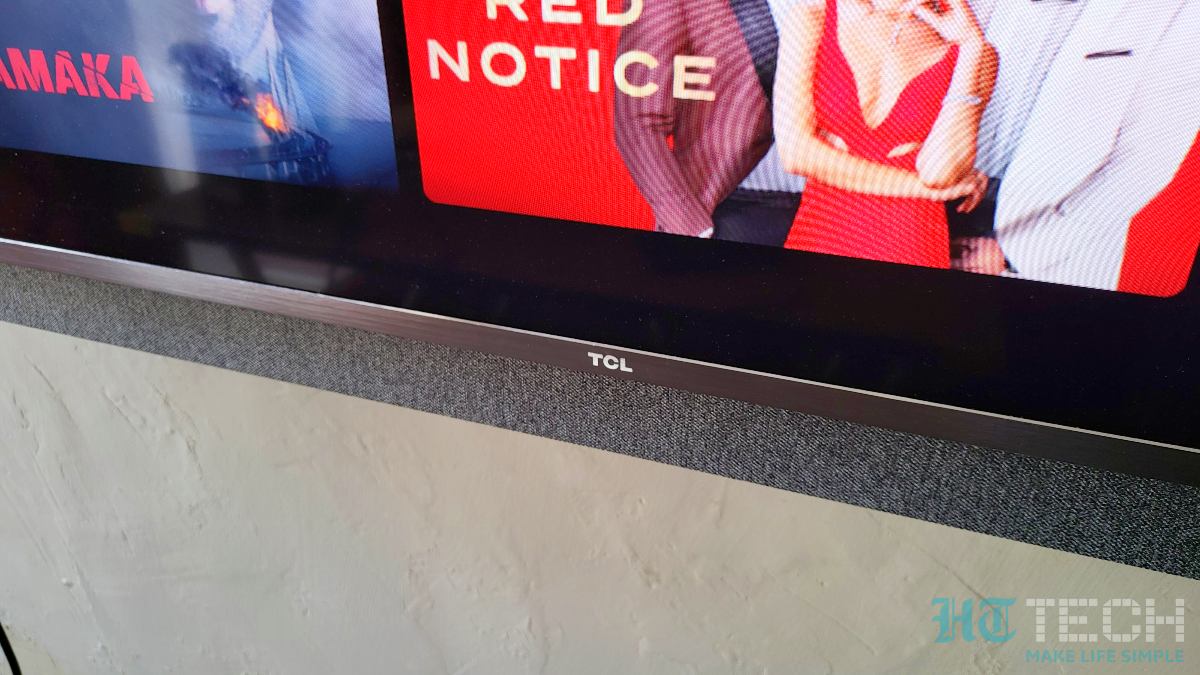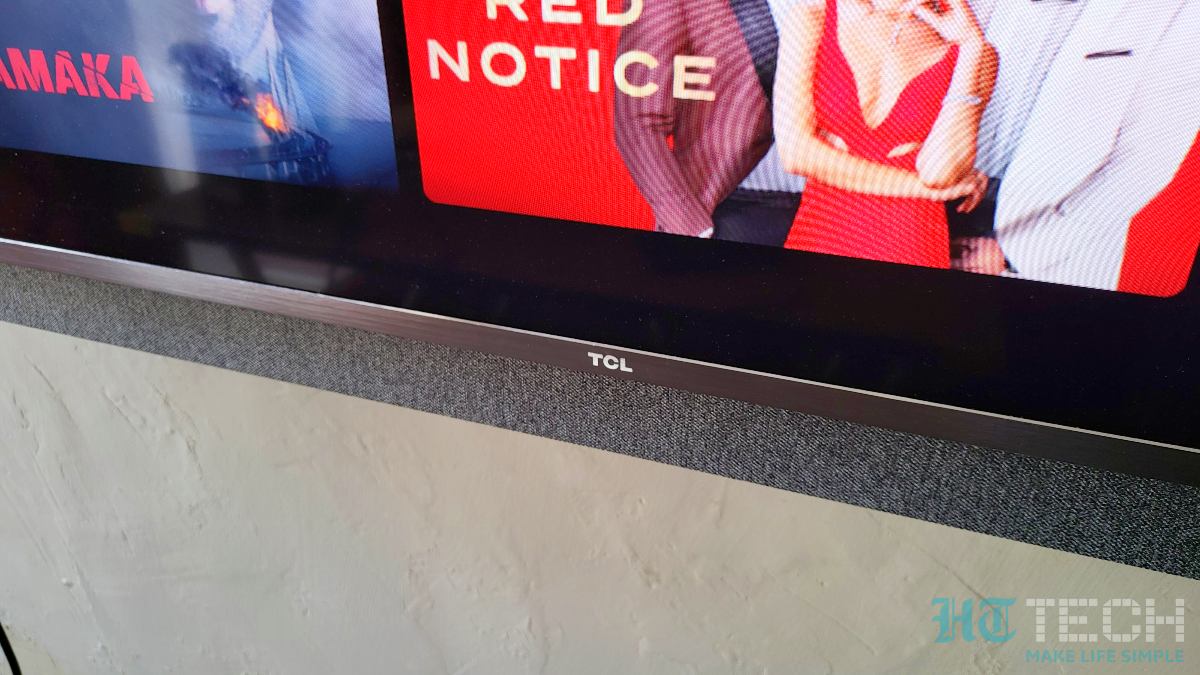 The frameless design has caught up with affordable smart TVs these days and hence, a high-end TV needs to get the rest of the act right in a bid to stand out. With its brushed metallic finish on the frame and the tasteful fabric mesh layer on the front facing speaker system, the TCL Mini LED 4K C825 is a beauty. This TV has its own presence to liven up the ambience of even the clumsiest of rooms.
The suspended design for the speaker bar imparts the feeling of a dedicated soundbar; there are Google Nest Home Mini-like LED lights to denote the status of the far-field microphones. You can turn the mics off from the slider that sits behind the frame. The subwoofer faces the rear while the ports are easier to access. The webcam mounts on the top and has its own mechanical privacy slider.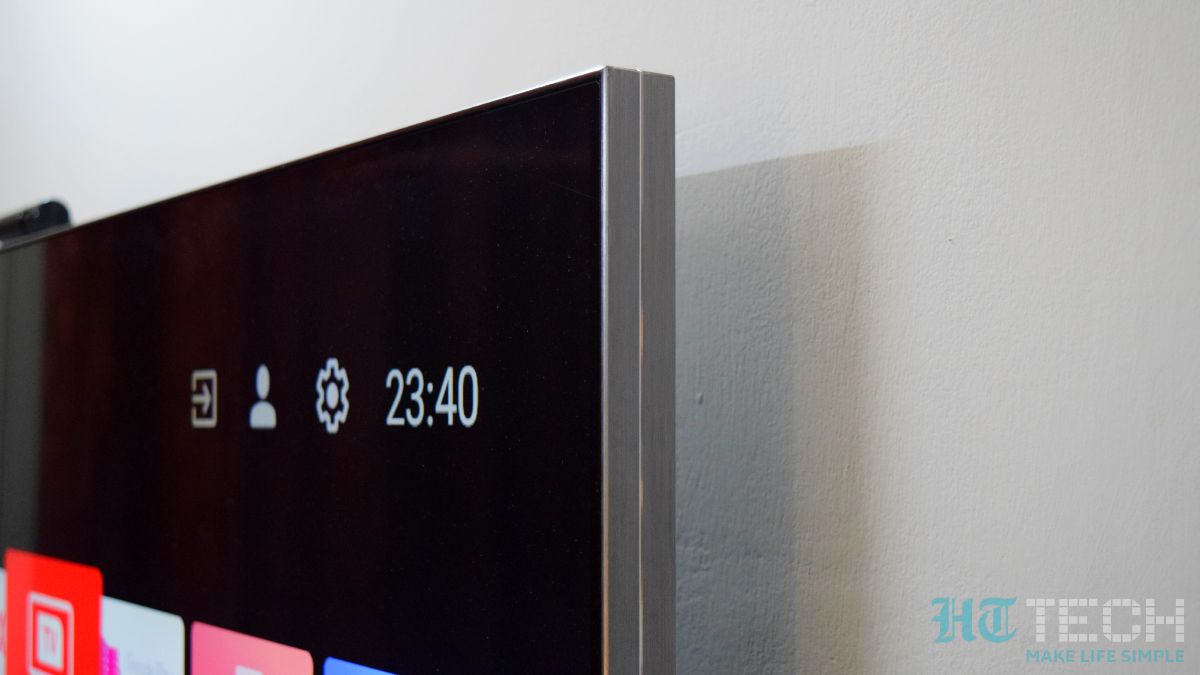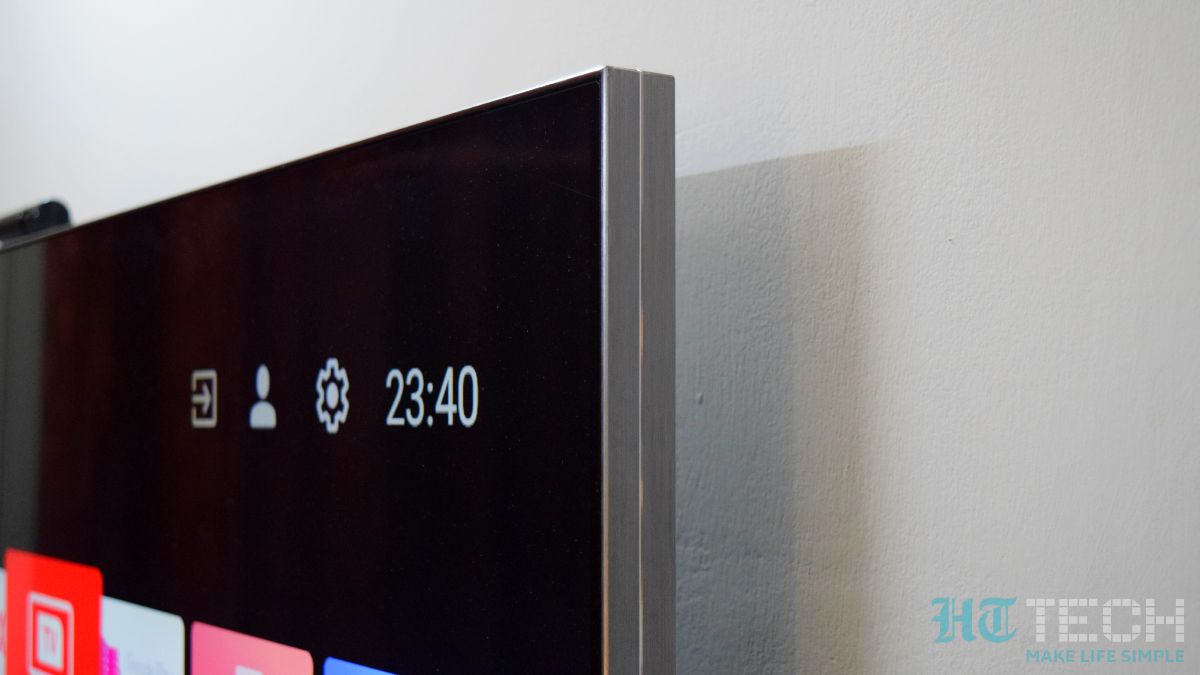 Since we touch upon ports, you will be happy to know about the four HDMI ports, two of which support HDMI 2.1, out of which only one support eARC (good news for PS5 and Xbox Series X|S owners). There are also two USB-A ports and an Ethernet port along with a 3.5mm port, an optical port, and RF port. These ports are easily accessible, even when mounted on the wall.
TCL Mini LED 4K C825 Display performance
You buy the C825 for its picture quality and it absolutely blows away minds here. This is a 4K VA panel that supports refresh rate of up to 120Hz, with MEMC technology to help with motion smoothening for standard 60Hz content. As expected for a high-end TV, there's support for HDR10, HDR10+, Dolby Vision, and HLG formats.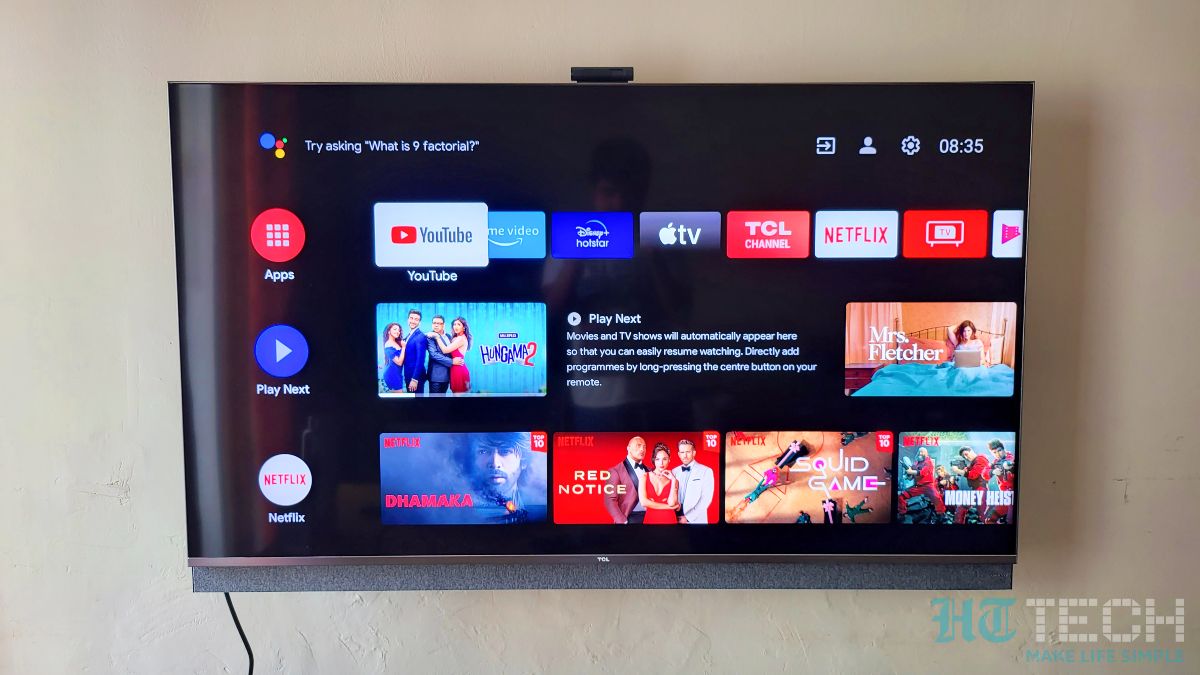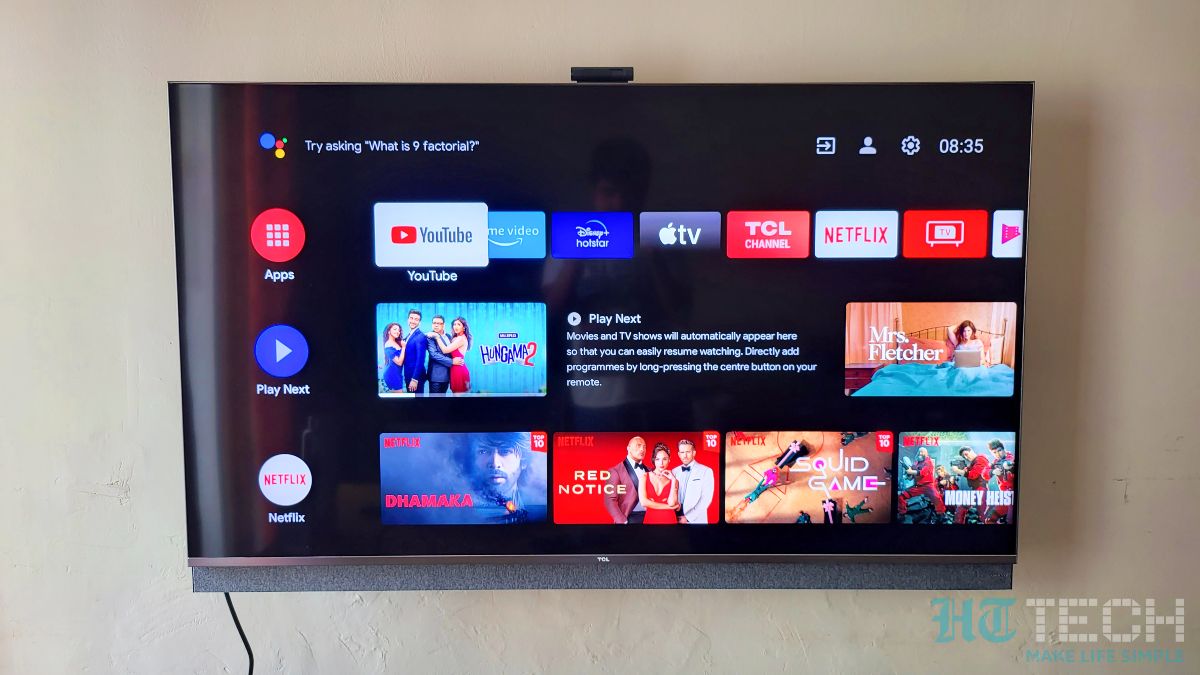 For a quick refresher, the Mini LED technology is simply an advanced version of the traditional LCD display with advanced backlighting tech; it is similar to the QLED technology's embedded backlighting system but the LED lights are as small as the pixels themselves. This results in almost OLED-like contrasts with inky blacks that eventually leads to beautiful and vibrant colours.
The TCL C825's display does just that, making even SDR content look splendid. For Dolby Vision supported content, your eyes will be in for a treat. I re-watched Wanda Vision and Loki on Disney+ Hotstar, and this TV makes both these shows come alive. HDR10 shows on Amazon Prime and Apple TV+ looks splendid as well, with the same bright and vibrant colours complimented by the almost black blacks.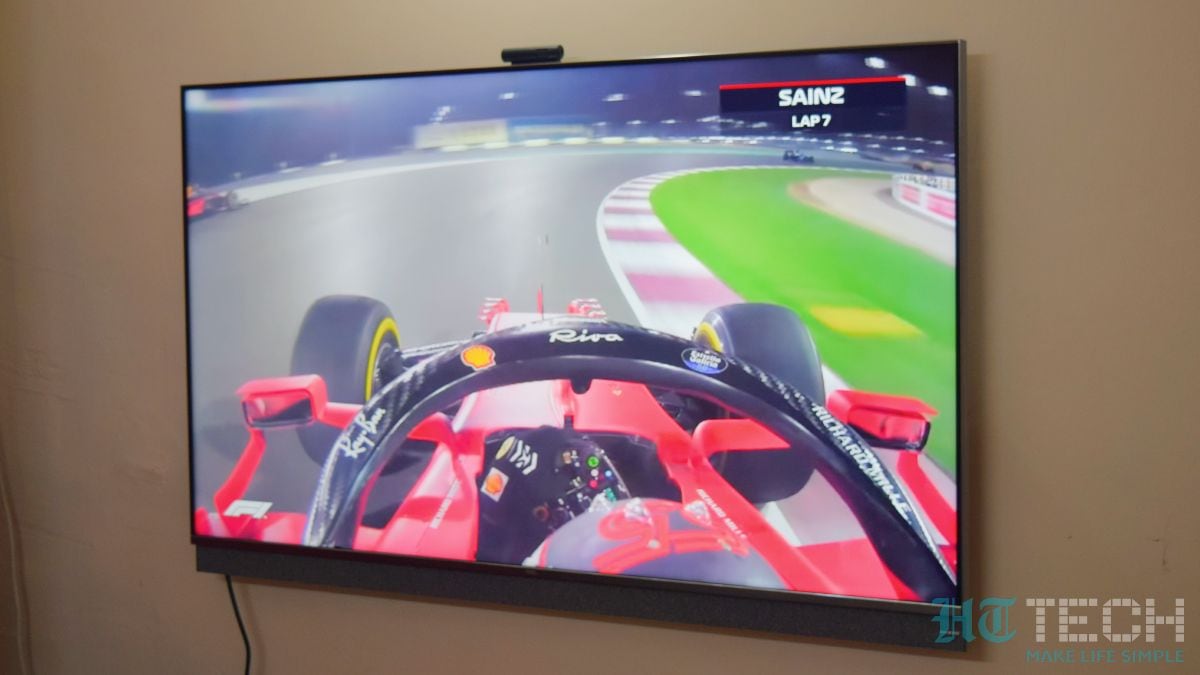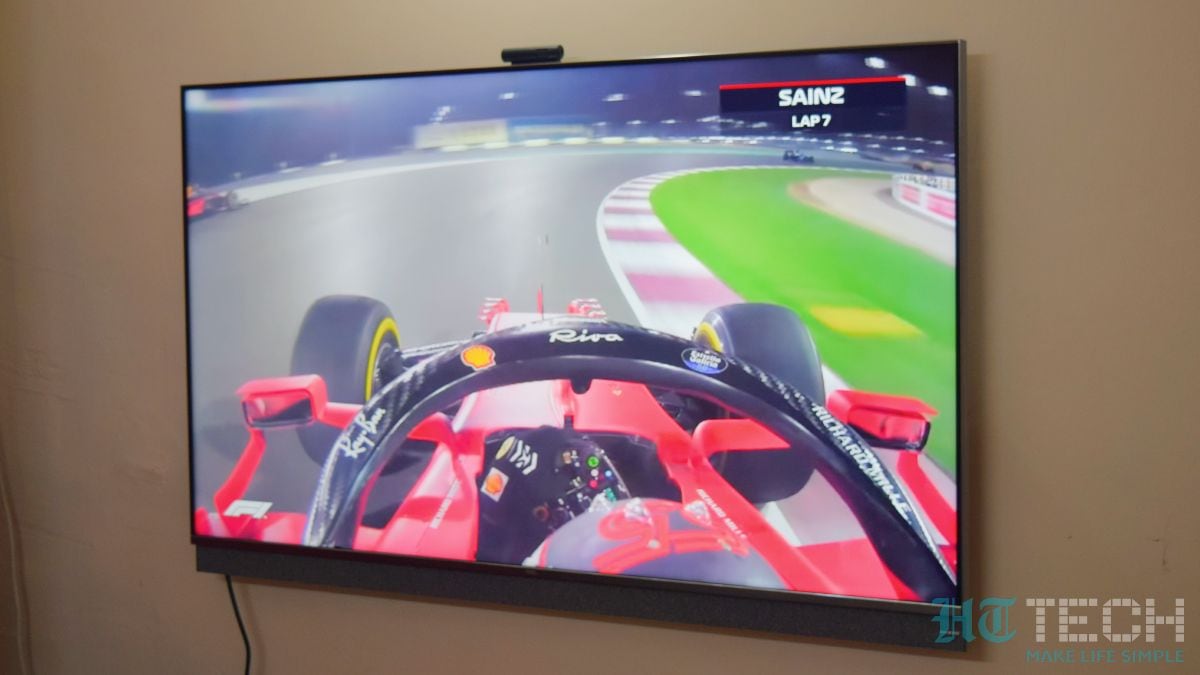 You do get a couple of picture modes to play with and tune the picture quality likewise. The Dolby Vision Bright seems to brighten up the pictures too much and hence, I preferred the lower settings that focused on getting better colours. The Mini LED tech allows for high "smartphone-like" brightness levels; the TCL C825 was able to show even the darkest of scenes well-lit while sitting next to my bedroom window during daytime. And thanks to the auto-brightness function, it did not blind my eyes at night.
I could not test the gaming performance owing to the lack of a PS5 or an Xbox Series X but gameplay experience from a fully-decked-up Lenovo Legion 7 looked great. Note that the laptop could only hold 60 fps frame rates while in 1080 resolution and the upscaling performance was very good, with only minimal loss in sharpness.
TCL Mini LED 4K C825 Audio performance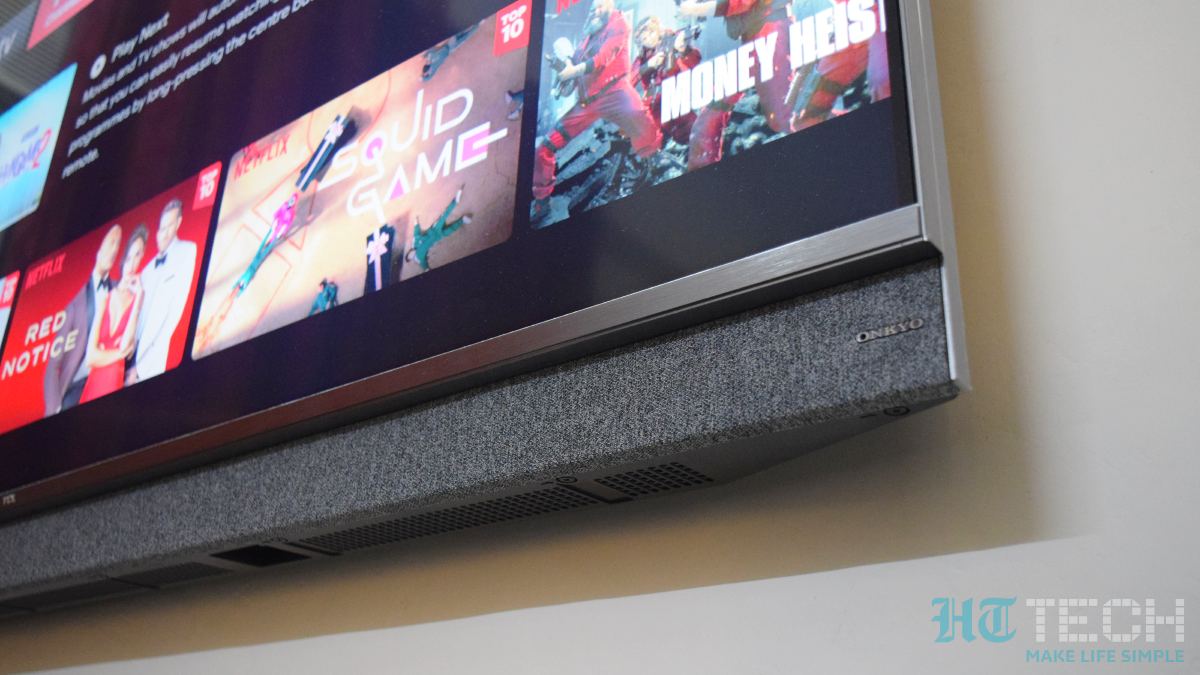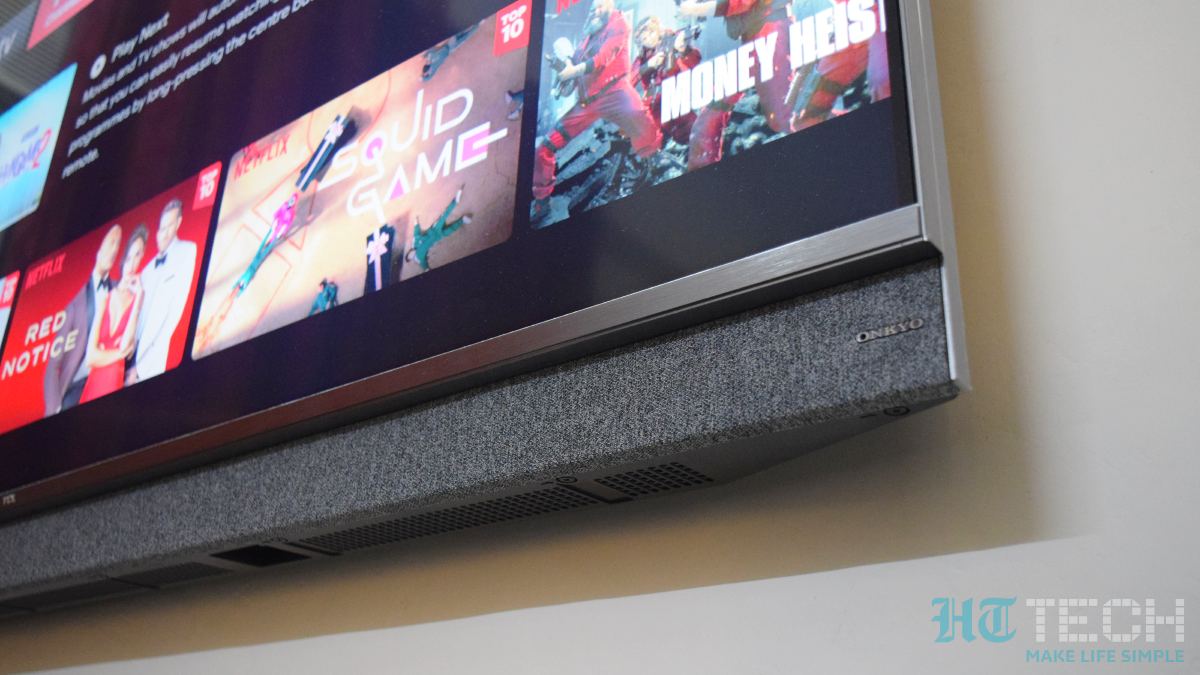 The 55-inch variant that I have only comes with a 20W subwoofer and two 15W tweeters. This Onkyo 2.1 system performs on par with most regular soundbar systems you can buy from the market. In a typical bedroom setup with curtains and large glass windows, the audio performance is very good. The speakers offer good low-end grunt while keeping the highs and mids clear and full of details. The subwoofer adds into the thumpy bass effects. For regular TV viewing and those weekend binge sessions, this audio setup is great by all standards. Enthusiasts may, however, invest in an external 7.1 channel system for a theatrical experience.
The far-field mics work well but their sensitivity is not great. Most of the time, I had to speak out the "Ok Google" wake word twice in order for its to detect. Moreover, if you turn off the far-field mics from the rear, you cannot convey commands to the Assistant via the remote controller.
TCL Mini LED 4K C825 Smart TV features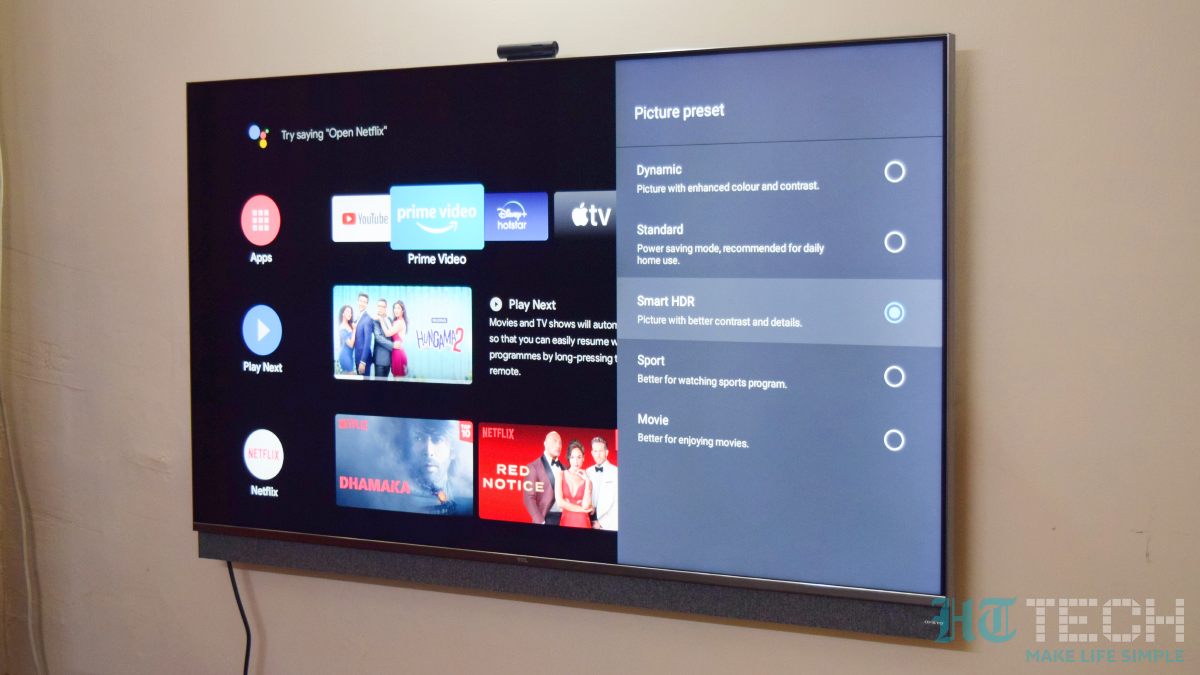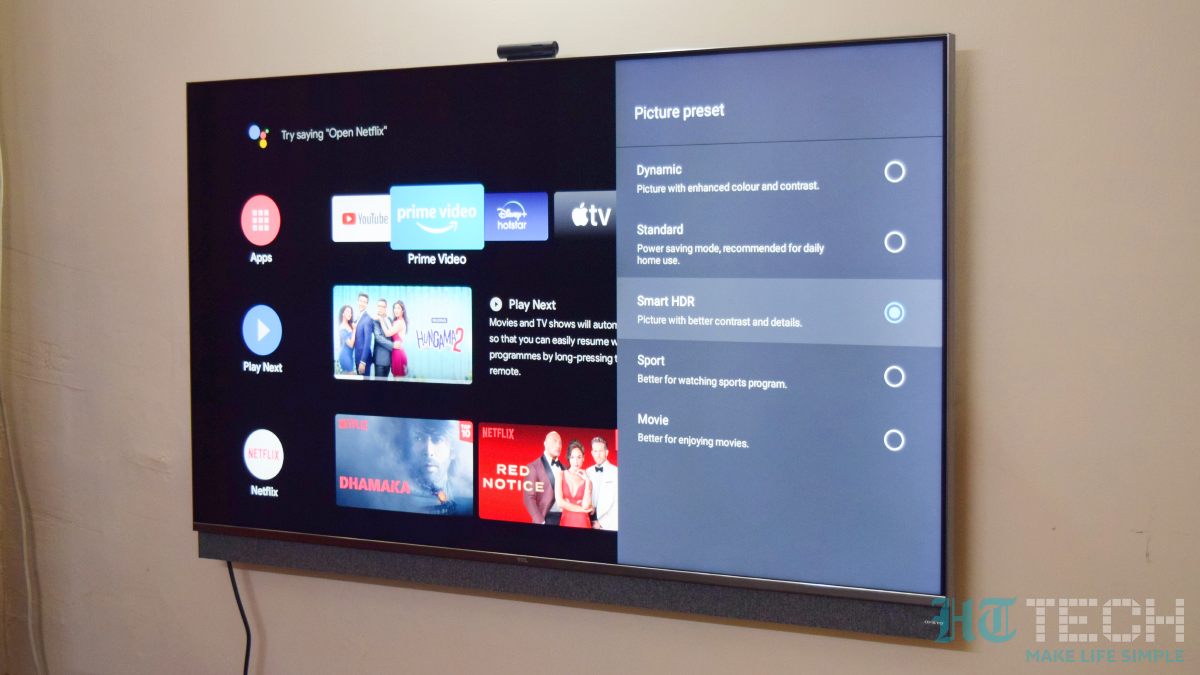 Similar to most Android TVs these days, the TCL Mini LED 4K C825 has a mostly stock Android TV interface, with some tweaks to the settings made in a bid to accommodate the TV's picture and audio settings. The interface is fast and mostly smooth on a daily basis; popular OTT apps like Prime Video, Apple TV and Disney+ Hotstar open within seconds. Navigating through the UI is smooth, with no bothersome lags or jitters. That said, the software has some bugs and glitches, which need optimization from TCL via a future software update.
Similar to Xiaomi's PatchWall UI, TCL offers its "TCL Channel" experience that brings a custom UI with curated content from various platforms. This is no launcher though and you can only access it as an app. Additionally, TCL also offers certain custom apps for streaming smartphone content and cleaning the cache as well as watching photos via the Gallery app. You will need the Google Duo app to use the webcam, which itself is of poor quality and requires lots of lighting to allow passable footage for video calls.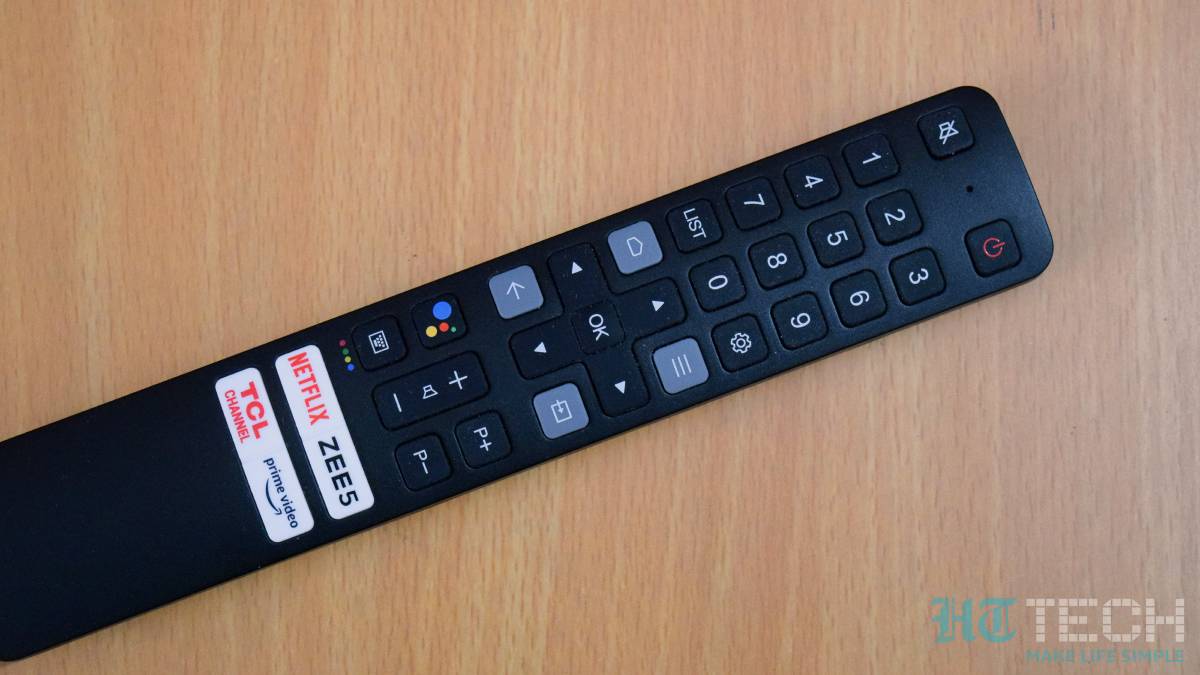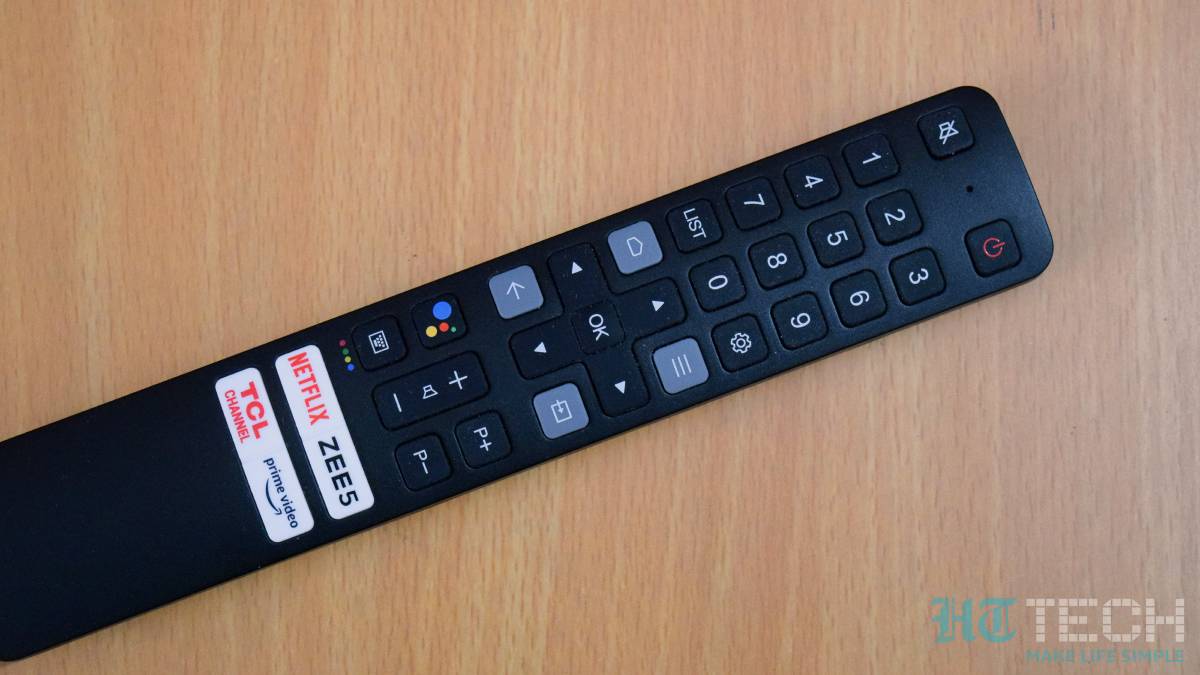 The remote controller resembles the traditional dumb TV controllers, with dedicated channel keys and lots of buttons for accessing various settings options. Unlike other smart TVs, I was able to quickly access basic picture and audio settings easily like an overlay; I did not venture into the settings menu much throughout my time with the TCL C825. The controller's sensitivity is poor and I had to pick it up and point it at the TV frequently to get something done; this should not happen with a Bluetooth remote controller.
Verdict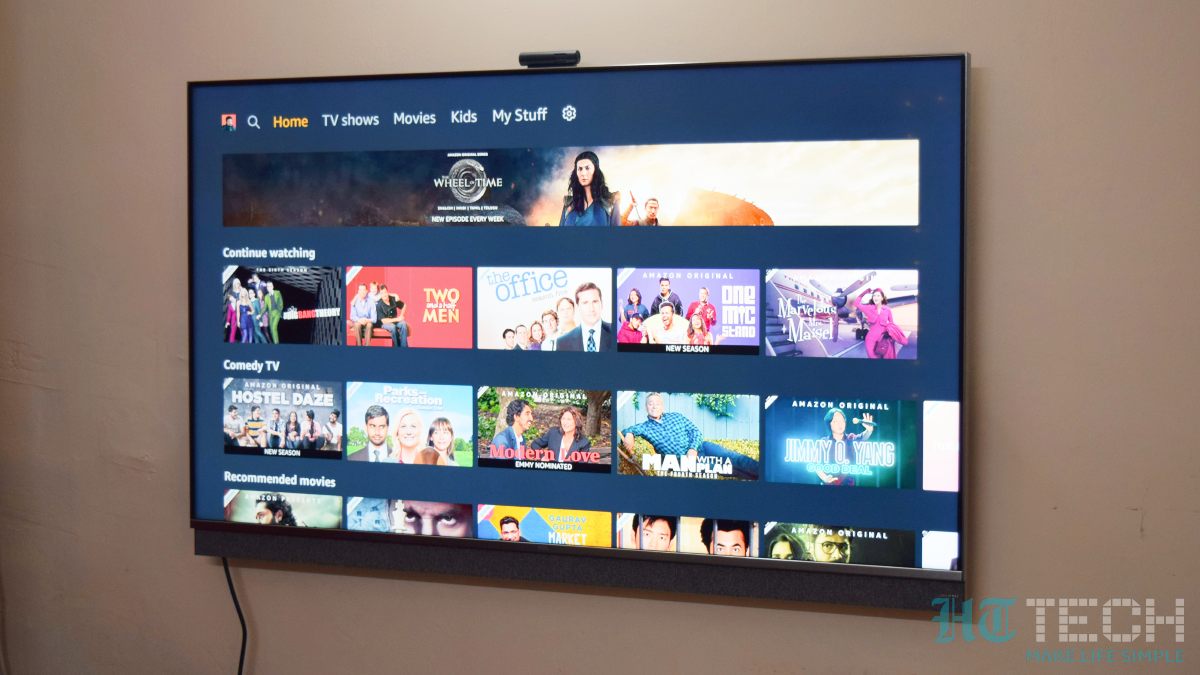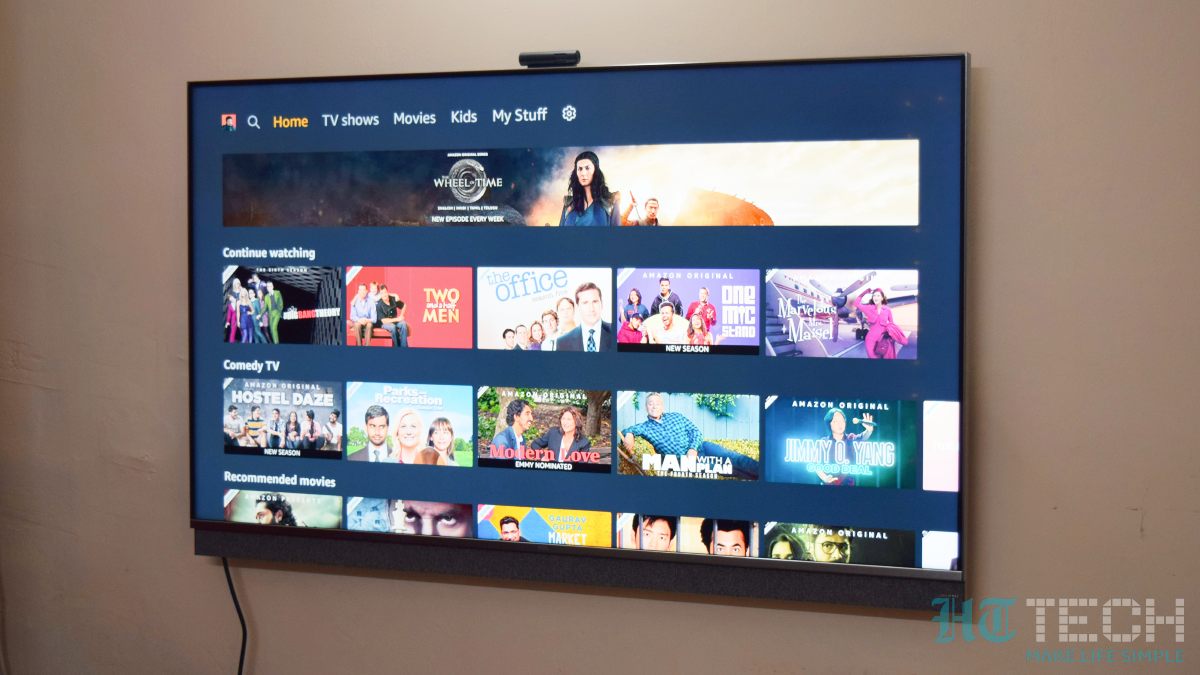 The Mini LED technology holds a lot of promise for better TV experiences and this TCL Mini LED 4K C825 shows a fine glimpse of that future. For those willing to spend handsomely on a large TV that performs exceptionally with regards to picture quality, your search ends here. In this price segment, the TCL C825 has one of the best display experiences to offer.
Coupled with the elegant design, a good audio setup, and fast performance, the TCL Mini LED 4K C825 is quite the family entertainment package that can deliver the cinema experience at home. It's not a flawless package though – the UI is buggy and TCL could have offered a more modern controller with better sensitivity as well as a better-quality video camera.
Our Take: If you have got a budget of about ₹1 lakh, you should check out this TCL Mini LED 4K C825 for a great movie watching experience.
Product Name
TCL Mini LED 4K C825
Pros
Picture quality
Audio performance
Design
Specifications
Display

55-inch 4K Mini LED display

Audio

15W x 2, 20W subwoofer

OS

Android TV 11
Follow HT Tech for the latest tech news and reviews , also keep up with us on Twitter, Facebook, and Instagram. For our latest videos, subscribe to our YouTube channel.
First Published Date:
24 Nov, 08:54 AM IST
71637722891973
NEXT ARTICLE BEGINS