How much India is going to pay for the Apple MacBook Air, MacBook Pro, Mac mini with M1 chip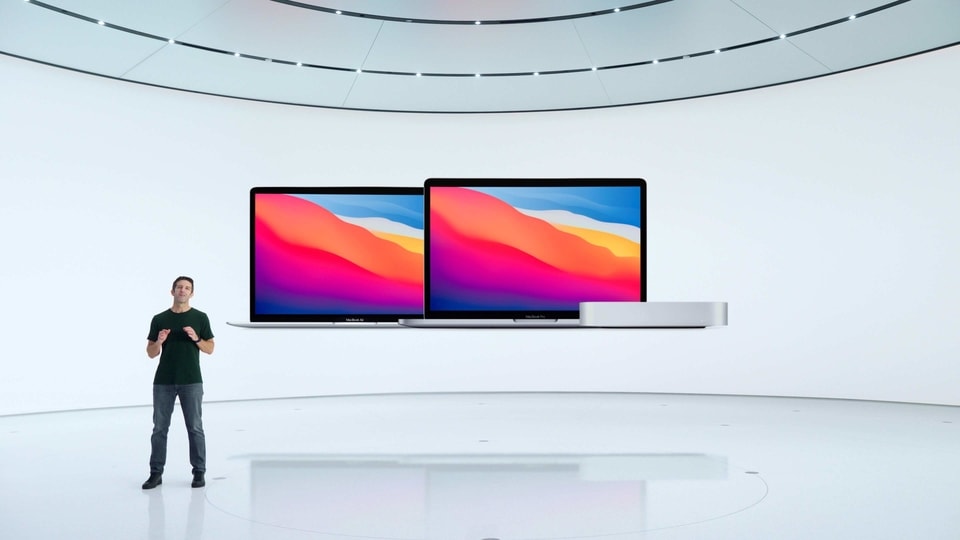 Apple just announced a new MacBook Pro and a new MacBook Air alongside the Mac Mini, all of which will come with the spanking new, all-powerful M1 chip. Here are the India prices for the new devices.
Apple's event today was all about the new M1 chip, the much-awaited Apple Silicon that is going to power the Macs of the future. As promised earlier, Apple announced three Macs that will come with the Apple M1 chip - the MacBook Air, the MacBook Pro and the Mac mini.
While the 13-inch MacBook Air with the M1 chip will start from ₹92,900 in India and it starts from ₹83,610 for education (the special plan for students).
The 13-inch MacBook Pro will start from ₹1,22,900 and from ₹1,10,610 for education.
The new Mac mini starts at ₹64,900, and ₹58,410 for education.
Also Read: Apple launches new MacBook Air, MacBook Pro with M1 processor: Price, specs and more
Apple says its new MacBook Air is 3.5 times faster than the previous Intel-based MacBook Air and delivers five times more graphic performance. As compared to Windows devices, Apple claims its M1-based MacBook Air is three times faster.
The new chipset also results in faster SSDs and comes with a fanless design like before. As for the battery, the device is said to deliver up to 15 hours of wireless web browsing. Using M1's Image Signal Processor, the MacBook Air brings better noise reduction, dynamic range and improved auto white balanced so the user looks more natural on Facetime calls.
Besides sporting a 13-inch Retina display, the new Air runs MacOS Big Sur, has TouchID unlock system and is priced at $999 for the base model. In India, like we have already said, the MacBook Air prices start from ₹92,900 and from ₹83,610 for education.
Also Read: Apple moves away from Intel, launches 5nm-based M1 chipset for MacBooks
The more powerful 13-inch MacBook Pro has 11-times faster ML, which also makes world fastest compact notebook, as per the firm. Using the M1 chipset, the new MacBook promises to deliver a battery life of up to 17 hours on wireless web browsing and 20 hours of video playback. Apple claims it as the longest battery life ever in a Mac product.
Some other features include four-times more code compiling, studio quality microphone and a better webcam with improved contrast and detail in low light. You can get the new MacBook Pro at $1299 for the base model. For us in India, the prices for the MacBook Pro start from ₹1,22,900 and Rs1,10,610 for education.
Also Read: Apple launches new Mac Mini portable computer with Big Sur and M1 chipset: Price, specs and more
In addition to two new M1 chipset-based MacBook Air and MacBook Pro laptops, Apple also launched the new version of Mac mini. The new portable PC is said to deliver up to three times faster performance than the previous quad core version and has up to six times better graphics performance.
The Mac Mini is said to be five times faster than most powerful windows desktop PC. Made for creators, developers and professionals, the Mac Mini is supposed to feature 15 times faster ML performance and comes with Thunderbolt ports, 2 USB-C ports, HDMI and Ethernet ports as well.
The starting price of the Mac mini is $699. In India, the prices start from ₹64,900, and ₹58,410 for education.
You can order all these three devices on the Apple Store today itself and they will start arriving to stores and to customers "soon". Apple has not provided a shipping date yet.