Breakout room timers, room retention, and participant reassignment features coming to Microsoft Teams next month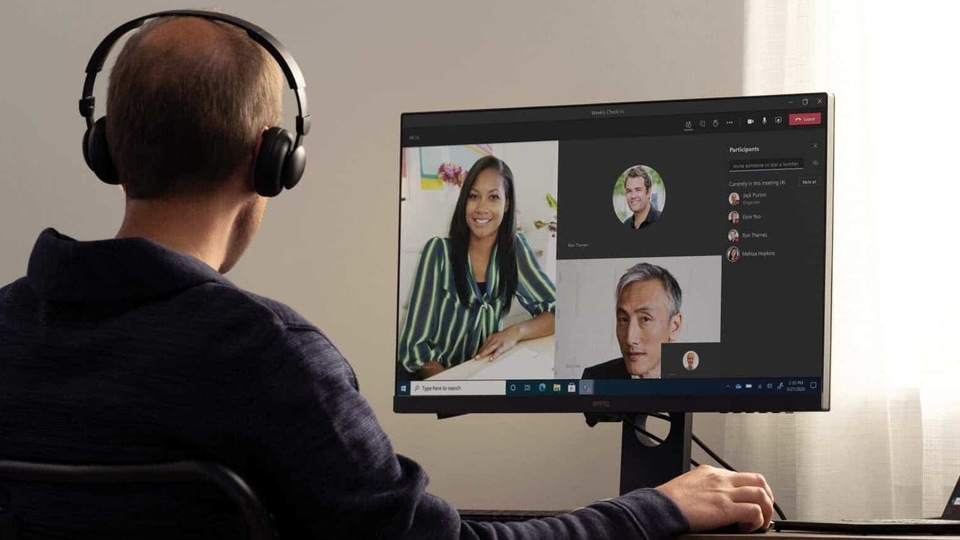 Microsoft's most useful upgrades to Teams' Breakout Rooms feature could be landing in April. Here's what each of them will do.
Last year, Microsoft introduced a very useful feature to its Teams called Breakout Rooms, allowing users in larger teams to move into smaller groups while a meeting is in progress, for a quick discussion. The company is now working on adding new improvements to the feature, which will allow users to go from one breakout room to another, and automatically close a breakout room after a preset time and allow them to return to the main meeting.
Also read: Microsoft Teams will soon gain the ability to 'lock' out uninvited users
A future update of the Teams video meeting service could arrive this month according to a recent entry on the Microsoft 365 product roadmap. It is likely to add certain features that a meeting Organiser (the highest level of access in a meeting) to switch certain users between breakout rooms in the meeting - this ability could come in handy for schools that rely on the software for classes. A teacher who has divided a class into smaller groups for discussions can mix up the composition of each group using this method.
Another useful addition that is on its way is being called Room Retention and essentially allows an organiser to set the service to preserve all the configurations used in terms of groups and breakout groups so that they can be used over multiple sessions. This can come in handy for workplaces and schools that require familiar group patterns to quickly set up breakout rooms and will work as a group 'preset' that can be used for seamless functionality.
Last but not least, Teams will also allow meeting organisers to set a timer for each breakout room, which will dissolve the room at the end of the stipulated time and then immediately move the participants to the 'main' meeting. As more classes embrace the remote learning model, this feature could certainly come in handy, especially to ensure students who move to breakout rooms return to the main meeting as soon as the session ends.
Read more: Thousands of Microsoft Exchange servers still compromised after patches
The new feature was added to the product roadmap on March 18 and was modified yesterday. It is expected to land next month, according to the roadmap prepared by Microsoft for the feature update. Users can therefore expect the Breakout Room Timer, Room Retention, and Participant Reassignment features to arrive sometime in April, according to the company.