How Google's $5bn EU antitrust fine could impact mobile phone industry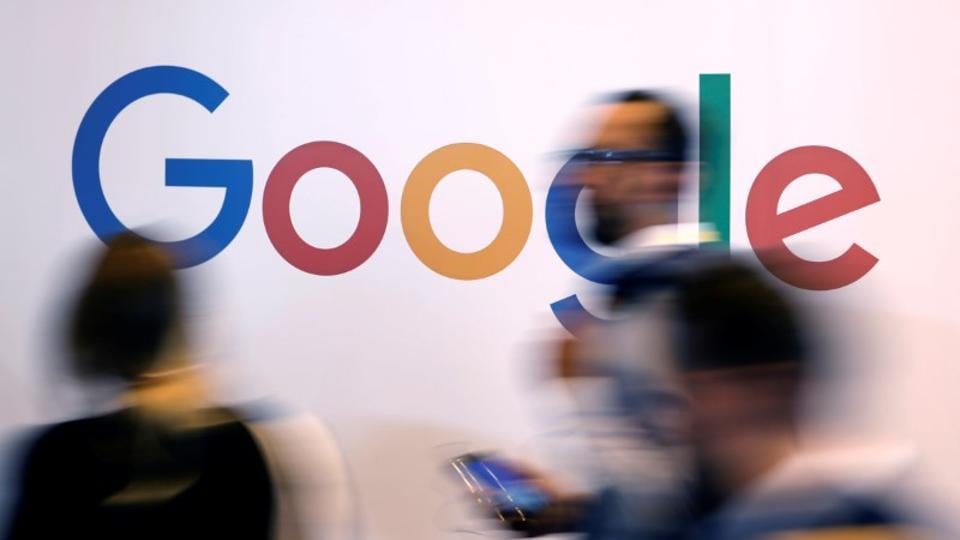 Even though Google intends to appeal, the decision if implemented could have a big impact on the mobile phone industry affecting developers, smartphone makers and users.
A record $5 billion penalty which the European Commission slapped on tech giant Google on Wednesday for compelling smartphone makers to use the company's Android operating system to push its browser and other mobile applications, may have a huge impact on the industry as well as users. Google intends to appeal against the decision.
Opening doors for rivals
According to a Reuters report, the ruling could open the door for rival smartphone players who can now look past Google for the dependence on software and applications. It may also give the Chrome browser rivals to push for more prominent space on the future phones.
"The ruling aims to open the door for Samsung, Lenovo Corp and other phone makers that have been tied to selling devices full of Google applications to start using some alternative software from the likes of Microsoft and Amazon without the device losing too much of its consumer appeal," said the Reuters report.
"Smartphone vendors could even charge the other software makers to have their browsers or search engines set as the default on Android smartphones," said Ian Fogg, vice president of analysis at OpenSignal, which helps wireless carriers map their networks.
Phones that feature Amazon's Alexa search or Microsoft's Bing search throughout should still be able to pre-install popular Google apps such as Google Maps or YouTube as the EU envisions it, EU sources told Reuters.
Impact on industry, users
While it may open new opportunities for competitors, things are unlikely to change drastically. Or will they?
"The EU's verdict to unbundle Google's Mobile Services (GMS) i.e. Chrome and search apps will not have much of an effect on end users. Even if these apps are not bundled with the Android platform, end users are likely to use these services as other applications are not at par with Google. In addition, Google has used its Artificial Intelligence (AI) and Machine Learning (ML) capabilities to strengthen these apps and enhance their capabilities," said Parv Sharma, an analyst at CounterPoint Research.
"However, Google on its official blog has pointed out that this verdict will have implications on the future of Android's free business model, as a large part of Google's revenue is based on its advertisement model. Unbundling the GMS and removing integrations could take a toll on Google's revenue model, therefore, a change is likely to be seen with Android licensing to OEM's," he added.
Google CEO Sundar Pichai in a blog post said, "Today, because of Android, a typical phone comes preloaded with as many as 40 apps from multiple developers, not just the company you bought the phone from. If you prefer other apps—or browsers, or search engines—to the preloaded ones, you can easily disable or delete them, and choose other apps instead, including apps made by some of the 1.6 million Europeans who make a living as app developers."
"Android is the dominant mobile operating system globally. World over, most consumers would agree that there may never be an operating system that can beat Android in market share in the smartphone space thus, making it critical that regulators keep things in check," Farrhad Acidwalla, founder of CYBERNETIV, a cyber security and research firm focusing on enterprise security told HT.
"The commission said statistics showed users were more likely to adopt default settings and stick with pre-installed applications that come with the operating system and this creates a disadvantage for competing application. While in theory, this long-time-coming judgment should work in favor of consumers and innovation by potentially leveling the playing field, there is concern from analysts that the complexity of this Android ecosystem which has been hit by this massive fine could result in less European innovation and higher prices for consumers," he added.
A harsh decision?
Experts believe while the EU penalty is a bit harsh, it is highly unlikely that the Indian government will take a similar decision.
"It's a big number and if it continues to be a percentage of the revenue, it will be a number that gets everyone's attention. But this will be appealed by Google/Alpahebet and after years of litigation, it will get settled to some smaller amount. EU is clearly saying that it wishes to build policy against the platform companies. No conceivable US or Indian Govt. will ever do it. The despotic regimes like Russian, Iran and China build their own platforms and subject them to their laws. No imminent impact on users," said Mishi Choudhary, Managing Partner, Mishi Choudhary Associates.
Will Strafach, a senior security researcher said that the impact will largely depend on how Google takes things forward.
"In the extreme sense, if they are afraid of this is the same was as GDPR, it could even result in the Play Store becoming blocked for Europeans. I think it is hard to say what will happen since Google has varying options, but I think this may have been a bit harsh on them," he said.