SanDisk's wireless chargers are OS agnostic and cater to multiple members, says Western Digital's Jaganathan Chelliah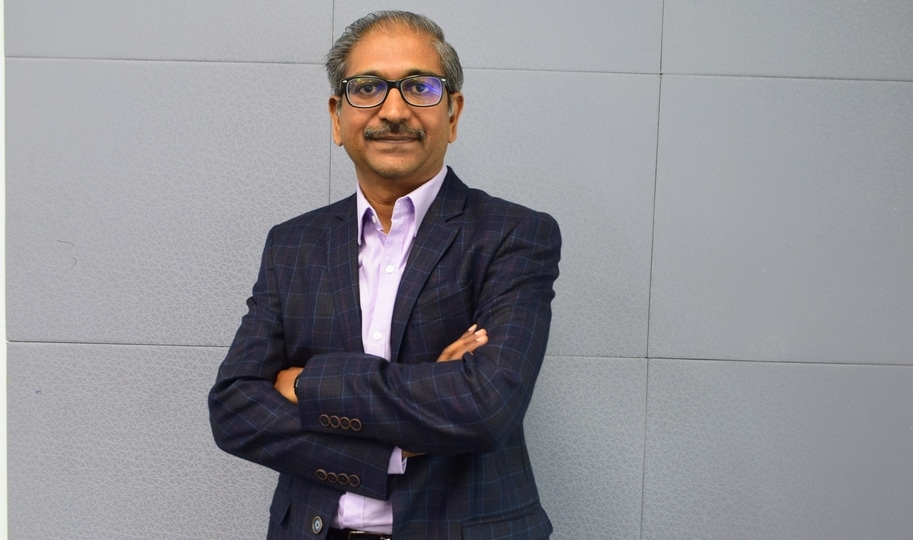 The Qi-wireless charger market is poised for good growth, where we saw 160% growth last year.
Western Digital earlier this month announced its foray into the wireless charging market with the launch of two wireless chargers -- the SanDisk Ixpand Wireless Charger Sync and SanDisk Ixpand Wireless Charger 15W with adapter. The SanDisk Ixpand Wireless Charger Sync comes bundled with the dual functionality of wireless charging and automatic data storage and backup for Qi-Compatible devices. It features local storage in capacities up to 256GB. At the time of launch, Western Digital had said that this wireless charger can automatically back up photos and videos in full resolution and free up valuable space on the device.
The SanDisk Ixpand Wireless Charger 15W, on the other hand, delivers up to 15W of power with fast charging. It comes with a SanDisk AC Adaptor and 4.5ft USB Type-C cable and a soft rubber ring that prevents the phones from slipping. Both these wireless chargers are compatible with Phone 8 and up, Samsung Galaxy S7, AirPods Pro, and other Qi-compatible smartphones.
On the sidelines of the launch of the SanDisk Ixpand Wireless Charger Sync and SanDisk Ixpand Wireless Charger 15W with adapter, we sat down for a conversation with Jaganathan Chelliah, Senior Director – Marketing, India, Western Digital to understand these wireless chargers in detail and to talk about the industry-wide trends. Here are excerpts from our conversation with the Western Digital executive...
You launched two new products -- SanDisk Ixpand Wireless Charger 15W and SanDisk Ixpand Wireless Charger Sync. What is the difference between the two?
They are OS agnostic and can wirelessly charge any Qi-compatible e iPhone, Android smartphones, TWS EarPods, smartwatches etc. The key difference is SanDisk Ixpand Wireless Charger 15W offers wireless charging with 15W of charging support and the SanDisk Ixpand Wireless Charger Sync goes above and beyond the possibilities of a wireless charger by providing an added benefit to automatically back up smartphone data. The SanDisk Ixpand Wireless Charger Sync is the world's first dual functionality wireless charger that can charge with a power of 10W and back up your data . It provides storage support of up to 256GB capacity so that you have the advantage of waking up to a fully charged and fully backed-up smartphone everyday .
Could you share the details about their pricing and availability in India?
We are currently launching three variants in the country. The SanDisk Ixpand Wireless Charger Sync is available in 256GB capacity with an MSRP of ₹9999. The SanDisk Ixpand Wireless 15W Fast Charger with QC 3.0 Adapter at an MSRP of ₹2999 and the SanDisk Ixpand Wireless Charger 15W starts at an MSRP of ₹1999. All the products are available on Amazon.in, Croma, Poorvika, and other leading mobile stores in the country. The chargers are backed by a two-year limited warranty.
How are these wireless chargers different from the existing ones in the market?
With a single port in smartphones today, the choice between charging your smartphone and taking back-ups is a tough one, which is why we decided to address this consumer need the right way by introducing the world's first changer with built-in data backup capability. SanDisk Ixpand Charger Sync.
SanDisk Ixpand Wireless Charger Sync is also capable of storing a phone's data. Could you please share how this feature works?
It is OS agnostic and caters to multiple members within a family working across different operating systems – a one-stop solution for everyone to charge their various devices through a conveniently accessible charging pod. You simply need to set the phone using Ixpand Charger App. It scans for content in the smartphone and wirelessly backs (via Wi-Fi) up to the Ixpand Wireless Charger Sync's internal storage. Every time you place the phone on the charger, it will recharge your phone and look for new content to backup. It is that simple. The charger also supports upto 4 unique personal backup profiles so you can share the device with others in your family without worrying about overlapping content or losing your precious data to virus attacks, computer crashes and due to lack of storage space.
What are the compatible devices that can be charged using these wireless chargers? Is there any specific hardware and software requirement?
Both the SanDisk Ixpand Wireless Charger Sync and Ixpand Wireless Charger 15W are compatible with iPhone 8 and up, Samsung Galaxy S7 and up, Samsung Galaxy Note 5 and above, AirPods Pro, and other Qi-Compatible smartphones even through most cases.
Could you share some insights into the behavioral patterns of consumers as far as wireless devices are concerned in the pandemic vs the pre-pandemic era?
There is a clear understanding amongst consumers that wireless technology integration is inevitable. If you look at numbers, As per the latest Smartphone Market report from CMR, up to 10Mn smartphones with wireless charging capability have been shipped to India in the past 18 months. This market is poised for good growth, where we saw 160% growth last year. And with more OEM choosing the no charger in the box route, this space will certainly grow. And more consumers will choose a wireless solution to gain flexibility over multiple ecosystems and multiple products that could be charged using a single device.
What sort of difference did you notice between the needs of the corporate's vs the consumers? What products are needed to meet this changing demand?
From a corporate perspective, enterprises are increasingly looking for products with newer, better, and faster technology and capacity in smaller form factors. To keep up with the exponential needs of enterprises, we have introduced the world's first enterprise-class 20TB HDD, Ultra star DC HC650 that comes in 3.5 form factor designed to address significant data challenges and the emerging sequential write workload segment in data centers. Enterprise SSDs like NVMe Ultra star DC SN840 SSDs are specifically aimed at delivering extreme performance & ultra-low latency for top tier enterprise storage requirements.
On the consumer side, trends like remote working, gaming, online classes, smart video surveillance and security, content creation etc. have increased demand for reliable, high-speed, and portable solutions to serve consumer needs, while on-the-go.
Now that the Work from Home culture is slowly being replaced by a hybrid working environment, what changes do you anticipate?
With the advent of the pandemic, organizations and individuals across the world collectively pivoted to a digital-first mindset. So, while we see an inclination towards a hybrid working environment, the digital imperative has pervaded all aspects of our life and it will continue to dominate the future of work. This has led to a general increase in backup data solutions, transfer devices and internal storage solutions to upgrade personal computers...we have witnessed a massive spike in online activities through cloud computing and other intelligent devices, owing to which, the dependence on servers, data centers and storage segment in general will be quite high.
What are the products that you have in your portfolio to meet this demand?
...we have our palm sized, portable WD My Passport portable HDD portfolio with up to 5TB capacity built specially to take care of large backup needs.
In the current work environment, professionals also need quick solutions to move files seamlessly across multiple devices. For this, our Dual Drive portfolio, with up to 1TB capacity, helps connect multiple devices like, PCs, Smartphones, tablets etc. across categories and operating systems. Our Portable SSD portfolio under both SanDisk and WD brands are especially curated for the working professionals, creators, adventurers, photographers, and travelers who are always on the go, that offers massive capacity, speed and reliability. And, we have WD_BLACK internal SSD portfolio, designed ground up for gamers.
Could you share some insights as far as your future plans in India are concerned?
Since India is a mobile-first consumer economy, we are increasing our focus on the portable SSD category and the mobile USB category, for which we have the SanDisk Extreme Portable SSDs, and SanDisk Dual Drive range – catering to multiple devices across operating systems. Moving forward, we will also be leveraging the vast base of laptop and desktop users and help them increase their PC performance with our WD Blue SSD portfolio line-up. In addition, the increased popularity of gaming in India has opened an interesting market opportunity for us and it is also driving significant demand for our WD_BLACK NVMe SSDs which enable gamers to achieve supreme gaming performance.
Where do you see the Qi wireless charging technology market heading to in the coming 5 years?
The Qi wireless charging technology market is going to keep expanding as consumers and OEMs have increasingly embraced the idea of a wireless future...As we advance, the use cases of wireless charging will diversify to products that we couldn't even have imagined to be powered in a wireless manner. Especially for India, with a large consumer base of smartphone and IoT gadgets users, the demand is expected to further pick-up to keep pace with OEMs now supporting an all-inclusive Qi-Compatible ecosystem.