Sea of Thieves Pirates of the Caribbean crossover arrives today: Check launch timing, what to expect and more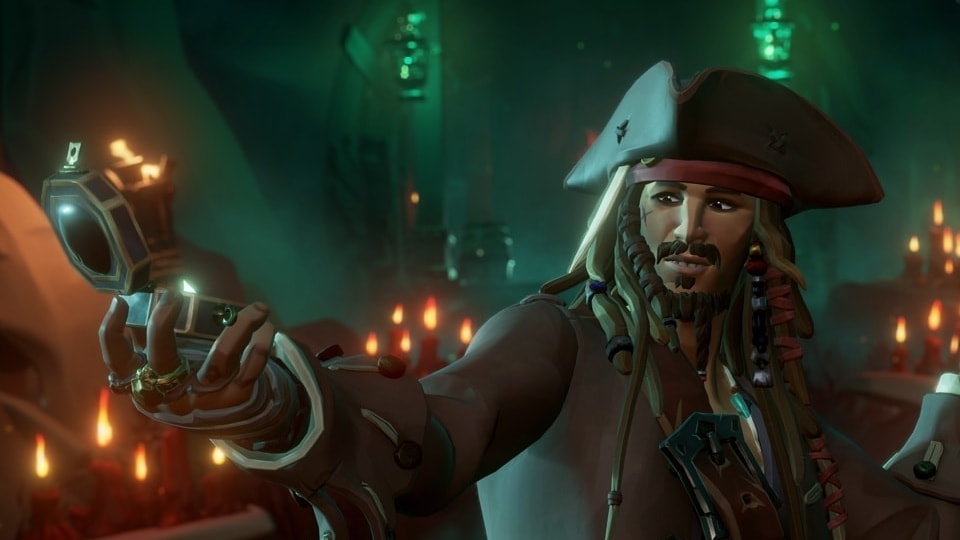 The much-awaited Sea of Thieves: Season Three update is finally here! Here's how you can gain access to the highly anticipated crossover with Disney's Pirates of the Caribbean and play with Jack Sparrow and Davy Jones later today.
Sea of Thieves, a popular pirate-themed online game is getting one of the most anticipated updates of this month, bringing famous Disney characters to the game as part of a massive crossover with the Pirates of the Caribbean update. The new Sea of Thieves: Season Three will bring two famous pirates to the well-known game and is set to arrive later today, along with several new updates to the popular game that allows players to live the life of a pirate.
We have previously reported that the Season Three update to the popular Sea of Thieves game will arrive today, but the update to the game itself will not be as simple as flipping on a switch. Read on in order to find out more about the game, what to expect, including new enemies, characters and weapons, and much more coming to the popular game today.
The Sea of Thieves servers are now offline so that Sirens, spectres, crustaceans and forces from beyond the horizon can all get ready for your return. Steel yourselves and summon your crews – you'll be fighting for the pirate's way of life when you next set sail! pic.twitter.com/aU5b5JamSH

— Sea of Thieves (@SeaOfThieves) June 22, 2021
Sea of Thieves: Season Three update details
Since Sea of Thieves is an online game, the game's servers need to be taken offline in order to complete the update. The game servers for Sea of Thieves went offline at 2:30 PM (around
5AM ET) today, which means the update is currently taking place. Games have also reported that they were unable to log in to the game. However, the maintenance should be completed within an hour or two and gamers should be able to access the game as soon as the servers are up and running again.
What's new in Sea of Thieves: Season Three
Bringing a whole new original story as part of the Disney crossover, the Sea of Thieves: Season Three update will feature Captain Jack Sparrow, who has suffered from what the developers call "an unfortunate predicament". Gamers must rescue him, and then set sail as a pirate and find new secrets, loot, treasure and more.

Jack Sparrow isn't the only popular Disney character coming to the game, as Davy Jones will also be making an appearance. They will also have to fight new enemies such as phantom pirates, sirens, and the horrifying Ocean Crawlers. However, there are also new weapons, new items and additional content coming to the game as part of the update.
Sea of Thieves: Season Three price and how to update
If you have been playing Sea of Thieves on your Xbox console or on Microsoft Windows, you may have noticed that the game is currently inaccessible and you are unable to log in. However, once the update is complete, you should be able to sign in again and try out the new Sea of Thieves: Season Three update without any issues. The entire update, including the crossover content, is free for existing users, according to the developers. Players can also access special loot and costumes in the game as part of the Sea of Thieves: Season Three update, which includes a special Jack Sparrow costume.