Sony PlayStation 5 review: The 'space-age' console
From an alien-like futuristic design to a beastly set of specs, the console seems to have it all. Priced at
₹
50,000, it is meant to stay relevant both in terms of power and design for years to come. But will it? Here's our review.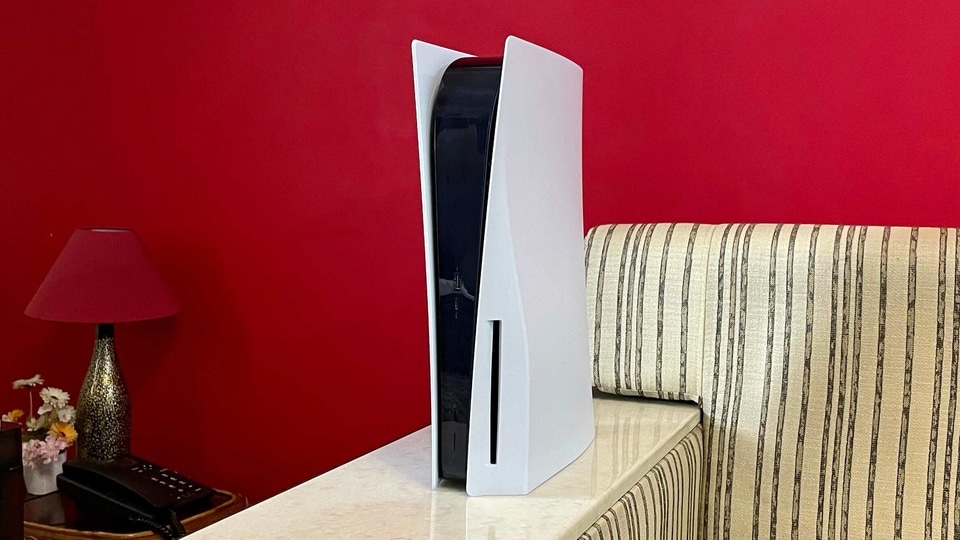 Sony PlayStation has been ruling the gaming console industry for years and it looks like there is no stopping anytime soon. With PlayStation 5 (PS5), the Japanese tech firm has made its grip even stronger than before. From an alien-like futuristic design to a beastly set of specs, the console seems to have it all. Priced at ₹50,000, it is meant to stay relevant both in terms of power and design for years to come. But will it?
We played a few games on this new-age console for a week and while it checks lots of boxes, there are some obvious areas where the company could have done better. Also, is this gaming machine by Sony a good proposition for first-time buyers or is it aimed for those updating from the PS4 family? Find your answer in this review.
Design
Call it futuristic, unusual or whatever else you may, Sony has made sure it's PS5 is a head-turner. The tower design looks like something right out of a sci-fi movie. And the fact that it's sitting right there with glowing blue, white and yellow lights from within, it looks like a fragment of a spaceship - you will not be able to miss it.
However, like what we said for the Xbox Series X, the design for the PS5 is also 'love it or hate it'. The only difference here is that the customisation option for the two-tone look is definitely more and the design language is more polarising. What adds to the overall look is the subtle breathing light effects. The source is not visible but the reflections on the side panels from inside make it look stunning when there's no ambient lighting.
That said, the space-age look of the PS5 is a bold move and far from how the PS4 series looked. And while this looks stunning, it has a couple of drawbacks.
The biggest one is the size and weight. PS5 measures 39x10.4x26cm and weighs 4.5kgs, which is, well, chunky to say the least. It will take more space to fit below the TV or anywhere around it. The one we got was the regular, disk version, which has a bit of an extra thickness at the base, unlike the Digital Edition, which is more symmetrical. Another point of concern is the design itself that seems to be difficult to keep away from dust. With (almost) exposed fan grills from top to bottom, it might pick up some gatherings over time - something you don't want in your large, white gaming console.
Also read: Sony PlayStation 4 will be available in India in March but with an increased price
Performance
If PS5's design didn't impress you, its performance will. From the loading time of Marvel's Spider-Man Remastered between PS4 and PS5, and ray-tracing effects in Miles Morales, all seems to be a cakewalk for this console. And that's possible because of the new custom RDNA 2 GPU that can push 4K resolution at 120fps, and the eight-core AMD Zen 2-based CPU that is clocked at 3.5GHz. And that's not all, add 16GB GDDR6 RAM with fast-loading NVMe SSD and you have some serious set of specs on paper. What might be bothersome for gamers is the 825GB SSD of which some 667GB is usable. It's a way to cut down on the cost but it also requires you to be judicious with the number of games that you download.
However, you can upgrade the storage with PlayStation-certified NVMe SSD. But you might have to wait for it for a while since the option is locked right now. Fortunately, you can also use external hard drives and SSDs by plugging them into the USB port. The only drawback here is that the loading times won't be as fast as what you get from PS5's SSD.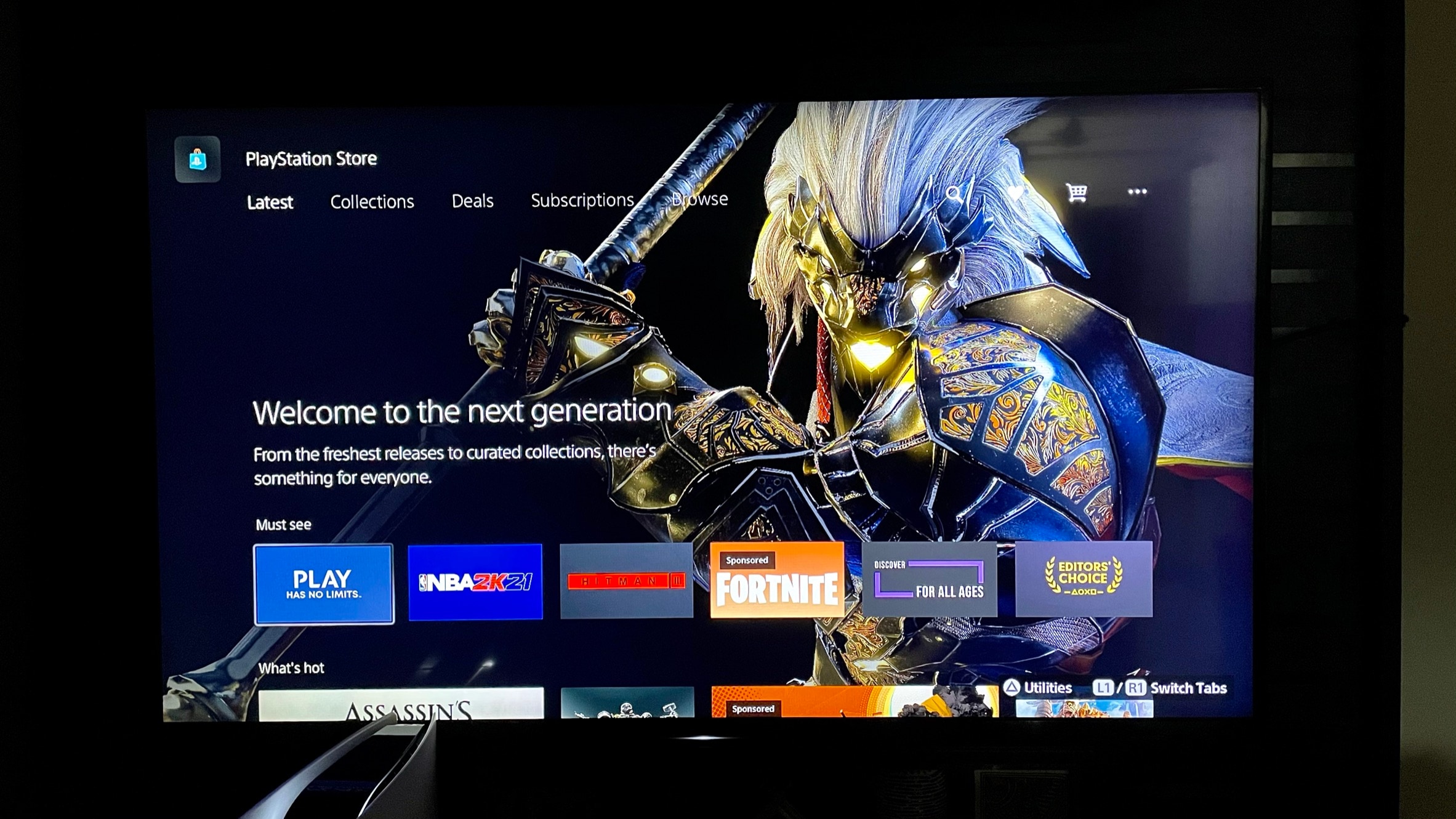 That said, the loading time of games and performance is as smooth as it can get. Jumping from one title to another or hitting the home button right in the middle of a game doesn't lead to any kind of stutter. While most games run smooth on 60fps, as we said above, the console also supports 120fps at 4K. However, there aren't too many titles that support that. Some of them are Call of Duty: Black Ops Cold War, Rainbow Six Siege, WRC 9, Devil May Cry V: Special Edition and Dirt 5. However, make sure you connect it with a compatible TV.
The PlayStation UI is cleaner this time around. If you are upgrading from PS4, it won't be a learning curve as most elements are easy to understand. Certain changes will be visible right away such as long-pressing the PlayStation button on the DualSense controller pulls up the new Control Centre instead of the Quick menu, new PS5 Cards to track your activity, achievements in a game and even jump to specific parts of the game. You can scroll them all horizontally.
Also read: Apple's upcoming iOS 14.5 adds support for PlayStation and Xbox controllers
That said, a slight disappointment comes in the form of missing support for Dolby Atmos or Dolby Vision. In addition, not all the pre-loaded apps support 4K resolution. You do get the basics - Netflix and Amazon Prime, but rest including Display Plus don't support it yet. As for backwards compatibility, PS5 can play the majority of PS4 titles but select PS3 titles only.
The DualSense Controller was bliss to use though. You get one inside the PS5 box and it's way better than what the rival offers. Holding it comfortably for hours is possible and the matte finish with textured triggers just add to the grip. This also means that you can be sure it won't slip out of your hands at any point. There is a new mute button for the microphone, which is a much-needed addition. But the key feature is the adaptive triggers that bring more resistance and create various sensations to in-game action. It is safe to say that Sony has done a really good job with haptics this time. The cherry on top is the extended battery life.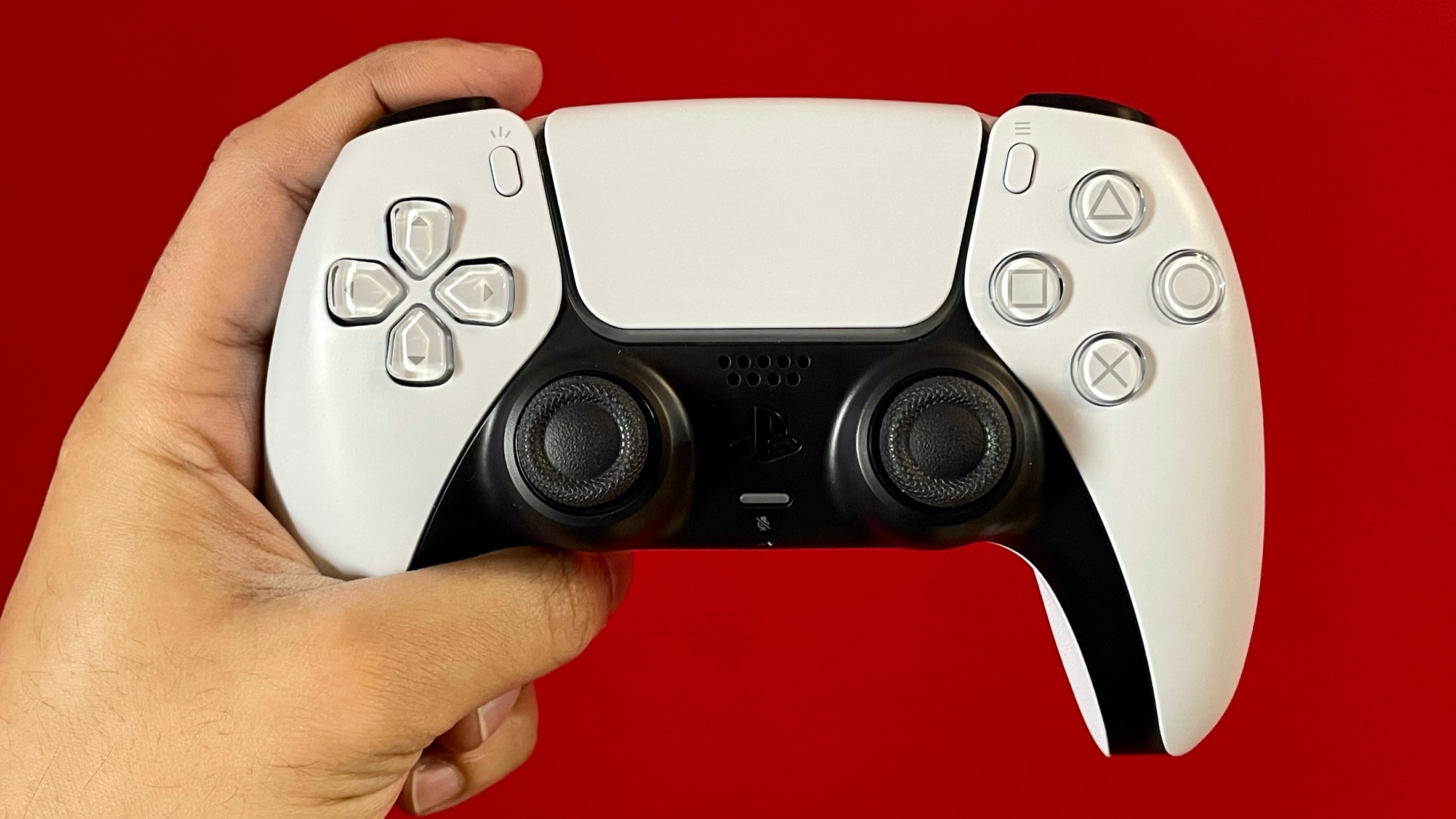 Verdict
If you are a first-time console buyer and are planning to get PS5, it will probably be more because of the title exclusivity by Sony, the high-quality graphics in games, impressive haptic feedback in DualSense controllers and a radical design - which although is slightly tough to maintain, looks unique. The performance is as good as it gets right now.
However, if you are coming from PS4, one of the biggest advantages you get is that PS5 can run almost all the PS4 titles. This comes in addition to all the pros we mentioned above. But there might be some disappointment in the form of missing Dolby audio and Vision support and it being strictly a gaming console instead of a media hub. But nonetheless, it is a meaningful evolution to the lineup.
Follow HT Tech for the latest tech news and reviews , also keep up with us on Twitter, Facebook, and Instagram. For our latest videos, subscribe to our YouTube channel.
First Published Date:
11 Feb, 07:12 PM IST
71613050528355
NEXT ARTICLE BEGINS