iRobot Roomba i3+ robotic vacuum cleaner review: Does the job well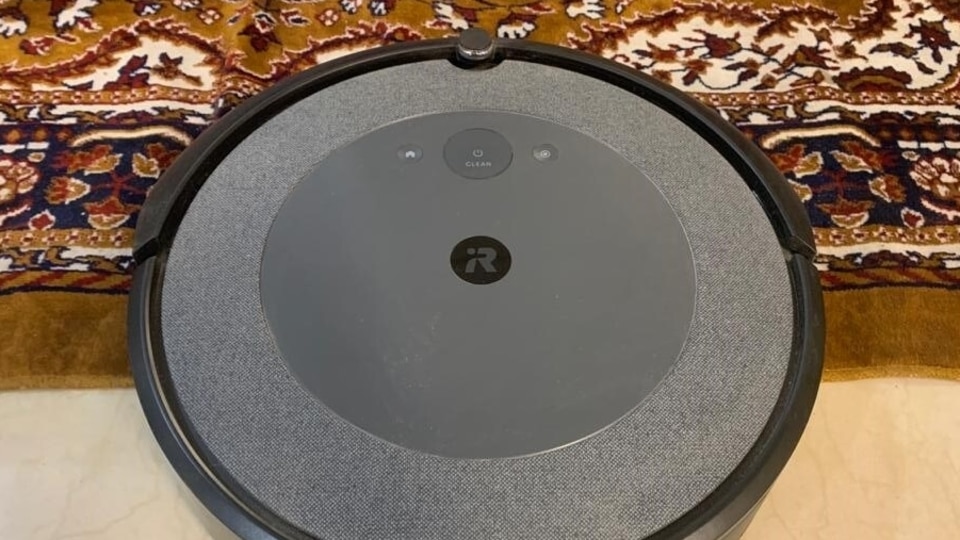 Roomba i3+ is a great cleaning solution in itself with no visible flaws. So, if you have got some extra cash to spare, the iRobot Roomba i3+ is definitely worth a try.
Brand: iRobot
Product: iRobot Roomba i3+
Key specs: Automatic dirt disposal system, iRobot Home app support, Google Assistant, and Amazon Alexa support
Price: ₹69,990
Rating: 4/5
If the past year has taught us anything it is that cleaning the house is not an easy task. At least not on a daily basis. And while we may have embraced the change with moderate enthusiasm at the beginning of the pandemic last year, the feeling sure didn't last long. To make cleaning easier and affordable, iRobot launched the Roomba i3 series robotic vacuum cleaners in India earlier this year.
The Roomba i3 series consists of two robotic vacuum cleaner models -- the vanilla iRobot Roomba i3, which costs ₹49,990 in India, and the smarter iRobot Roomba i3+, which costs ₹69,990 in India.
Why I am saying Roomba i3+ and not i3 is because of a feature called Automatic Dirt Disposal system, which ensures that you don't have to get your hands dirty while cleaning your house at any point in time. Not even while throwing that dirt out of your house. This is the same system that is available in the Roomba i7+ robotic vacuum cleaner. We'll talk about that and about its cleaning performance in the course of the review. So, keep scrolling...
Design
The iRobot Roomba i3+ features a refreshingly subtle design that blends in the environment easily. Unlike the older Roomba models that come with an all-plastic finish, the Roomba i3+ comes with a woven fabric texture that makes it easy to keep this robotic vacuum cleaner clean (yes, you will have to get your hands dirty eventually!). The Roomba i3+ features the same hockey puck-like design that is akin to the Roomba robotic vacuum cleaners. This means that you still get a sensor in the front along with three control buttons and the iRobot logo. But now, these buttons are confined in a smaller inner circle. The outer circle has a fabric-like texture that is easy to clean.
Aside from the texture, you get three brushes that are placed on the lower end of this robotic vacuum cleaner. While one of these in the front pushes the dirt inwards so that the vacuum cleaner can, well, suck it in, the other two brushes are placed at the bottom of Roomba i3+ diametrically. They rotate in opposite directions, which in turn helps this robotic vacuum cleaner really do its job deep cleaning surfaces with carpets and rugs better.
All of this dust is collected inside a bin that can also be removed manually, as you would have to in case you end up getting the vanilla Roomba i3. The more efficient way of doing things would be to let the Roomba i3+ dock at its docking station, which in this case has a tower-like storage space, and let it again, suck in, all the dirt and dust and tuck it in a dirt disposal bag. iRobot says that this dirt disposal bag can hold up to 60 days worth of dust but that will depend on the floor area of your house and the amount of dust that gets in every day.
When this dirt disposal bag is full, all you need to do is take it out of the docking station and throw it away. One good thing about this setup is that you don't need to get your hands dirty, even while throwing away the dirtbag, yes, it's that clean. But on the flip side, it won't be cheap -- at all! iRobot gives you three bags with the Roomba i3+, which should last you for almost half a year. After that, you will have to purchase these bags from iRobot's India website. They come in a pack of three and cost ₹1,660, that is ₹3,220 for a year. Like I said, not cheap!
Performance
Now the most important part: How well does the Roomba i3+ clean? Well, it does a decent job of cleaning your house. My house recently got renovated. So you can just imagine the mess. When I started using the Roomba i3+, everything from rooms to even the balcony was covered in a layer of dust or patches of leftover glue on the floor tiles. Cleaning the rooms was easy, well sort of, but the balcony, that I dreaded. That is when the Roomba i3+ swooped in and saved me from my worst nightmare. And trust me, I am not exaggerating! Over the course of almost a week, this robotic vacuum cleaner not only swiped off the dust but also cleared out the patches of glue on the floor that I was talking about earlier. I was relieved and so was my house help!
Aside from that, the Roomba i3+ also cleaned other parts of my house nicely. I pressed a couple of buttons and it did its thing automatically. The Roomba i3+, like most robotic vacuum cleaners, these days moves in an S-shaped pattern, and thanks to its sensors it doesn't end up hitting its head at every other place. It cleaned my house which has a floor area of 1200 square feet in an hour and a half. I connected it with Alexa and that shortened the process of me commanding the robotic vacuum cleaner to clean my house even further. You can also use the iRobot Home app to schedule the cleaning missions or make the Roomba i3+ clean a specific area. This also gives you an update about the vacuum cleaner's health.
Lastly, the battery. The Roomba i3+ comes with a 1,800mAh battery that gets charged completely in around 2.5 hours. It can last for around 1.5 hours during which time, it can clean an entire house without stopping. It did in my case.
Conclusion
Now the million-dollar question: Should you buy this 70K robotic vacuum cleaner or not?
Well, the answer is not as straightforward as you might imagine. Cleaning your house between endless hours of work-from-life and other chores isn't easy. Amid these circumstances, the iRobot Roomba i3+ proves to be a boon by eliminating your daily clean needs completely. Sure, it's not cheap and it will burn a 70-grand size gaping hole in your pocket. But what's money in front of a clean house that needs no more cleaning, right?
That said, the grass ain't all green. If you are as obsessed with cleanliness as I am, Roomba i3+ won't be enough as it won't get to the hard-to-reach corners of your house or under your sofa (and you thought height is just a number!). So, if I have to spend 70 grand, I would spend it on a device that takes care of all my cleaning woes completely. That said, Roomba i3+ is a great cleaning solution in itself with no visible flaws. So, if you have got some extra cash to spare, the iRobot Roomba i3+ is definitely worth a try.