World Photography Day: Smartphone cameras are the way forward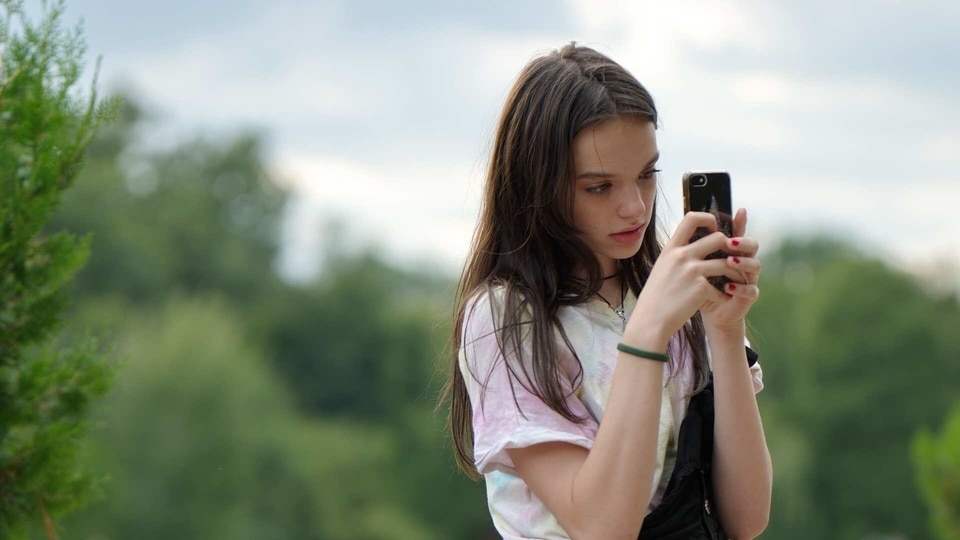 From 100x zoom to miniaturised gimbals - there are no limits to what smartphone cameras can do these days. And that's what's changing the game for everyone, especially photographers.
Cameras are one of the top deciding factors in the smartphone purchase decision, and the numbers support that too. Over 3 billion photos are shot on a smartphone every day. This is more than double the number five years ago!
No wonder, camera technology perhaps outpaced every other development within the mobile ecosystem over the past few years.
It is no secret that smartphones are replacing point-and-shoot cameras for consumers. As per a report by Japan's Camera Imaging and Product Association, the worldwide shipment of cameras dropped by 84% between 2010 and 2018. The global shipments of portable photo-digital cameras increased at 121 million in 2010, and by 2018, it had reduced to 19 million, which can be attributed to the rising popularity of smartphone cameras.
From sensors to lenses to AI-based technologies, today, camera capabilities are getting redefined to deliver clearer, brighter and real-life quality pictures.
While smartphones are extremely handy devices that now offer phenomenal imaging solutions and instant gratification to the user, they have their own challenges too. One of them being – 'the camera shake'.
Have you tried taking a video while getting down the stairs, on a carousel in the theme park, or simply while walking? Generally, the results are not flattering.
This is because the camera on your phone, however high-end it is, can only compensate for up to 1% of the shakes. That is good to have, but not ideal in real-life situations.
The problem is amplified when you try to take a photo at night. Even the slightest shake of the hand results in an extremely blurry image. This is because the camera shutter opens for slightly longer at night, to help capture as much of the image as possible in limited light. If you move even slightly at this time, or if your subject moves, then the camera cannot compensate for the movement. As a result, you are left with extremely blurry, ghost-like photos.
As a matter of fact, 70% of all undesirable images are because the subject in the frame was out of focus.
This is the problem that the latest smartphones aim to solve for the user, using a trick from professional photography. We have now miniaturised the Gimbal.
In simple terms – the gimbal works like a steady-cam. It is a physical mechanism that is used to mount the camera on the phone to reduce camera shakes.
An inbuilt gimbal in a smartphone will not only aid the camera use and help click perfect pictures but improve Optical Image Stabilisation – making video production more stabilised and efficient, by 300%.
Ordinary stabilisation methods like OIS and EIS target small-angle shaking, while the Gimbal Camera System counters for motion shaking. The rotation of the entire module in the Gimbal Camera System means stability for the frame- there's no image distortion or cropping, only authentic reproduction.
Stabilisation by the Gimbal Camera System enhances photo success rate and definition. In extremely dark environments, exposure time is further extended to allow more light to enter, thus getting more information about details in dark areas.
But, who does it help really?
The evolution of the camera-focused smartphone segment has created new trends and mini industries in themselves. For instance, the massive success of "Unsane", the movie shot on the phone, has demonstrated the promise of smartphone movie-making assume mainstream status. In fact, smartphone filmmaking is proving to be a great way of presenting unique and uncompromising filmmaking to the world.
Closer home, for an influencer – a blogger, vlogger whose pivotal need is on-the-go content creation, smartphones with cutting-edge camera capabilities have become even more crucial. The influencer marketing industry is expected to hit $10 billion by the end of 2020, according to an Adweek report and given this scope of growth, it is leading to an increase in demand for devices suitable for content creation – on the go.
As this technology unfolds and reaches consumers, we are likely to see a wave of superior content repository, enhanced consumer experience, and some of these interest-based communities accelerating to actual revenue/mainstream opportunities. There is a readiness in the Indian market. The gimbal-camera could be a game-changer in visual content creation, taking mobile photography closer to professional photography.
Small leap for smartphones, a giant leap for camera-kind!
This article has been written by Nipun Marya, Director, Brand Strategy, Vivo India.