A picture-perfect solution?
The Weye Feye turns most 'prosumer' and professional Nikon and Canon cameras into remote-controlled, wireless sharing snapshot devices.
06 Aug 2013, 10:53 AM IST
in news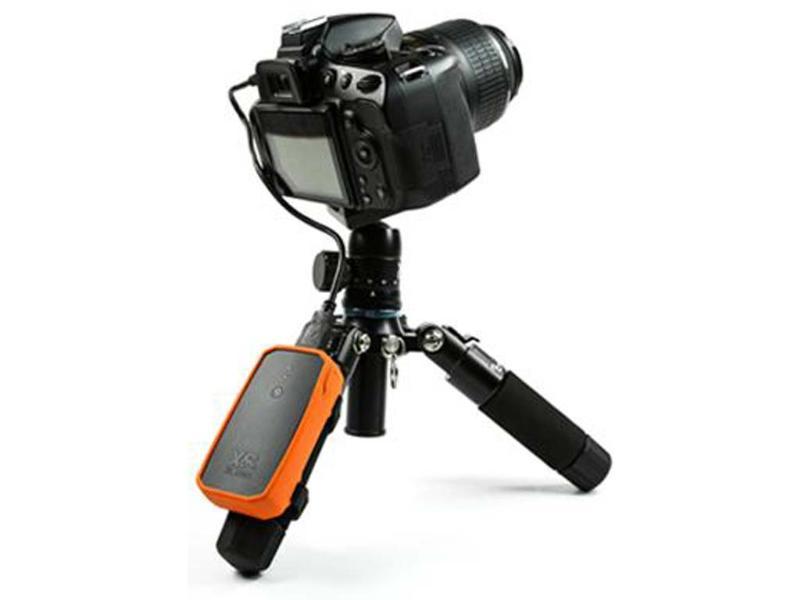 The Weye Feye turns most 'prosumer' and professional Nikon and Canon cameras into remote-controlled, wireless sharing snapshot devices.


There's no debating a full DSLR's photo-taking superiority, not just over smartphones but pretty much any other type of dedicated digital camera. However, despite this superlative imaging performance, things start to get a bit more complicated when it comes to transferring or sharing these photos.
Enter Weye Feye, a small device that connects to most Canon and Nikon DSLR cameras and enables them to wirelessly connect to either an iPhone or Android device via wifi. Once plugged in, still and moving images can be viewed on a smartphone screen, meaning that it can be used as a remote viewfinder for when the camera is mounted on a tripod. The smartphone can also be used as a remote shutter release, meaning that you don't need arms like Mr Fantastic in order to take the now-obligatory selfie.
However, the features don't stop there. As well as shutter release, the smartphone app also enables users to change focus, adjust aperture, shutter speed and ISO settings. And, because it links a smartphone to the camera via wifi, rather than Bluetooth, it has an effective range of 80 meters. Another cool feature, for Canon EOS owners at least, is the chance to see a virtual representation of the shot -- i.e., how aperture and shutter speed settings will impact on the resulting image -- before it is taken.
There are also a couple of downsides. The device, though small, isn't tiny, and, at 83mm x 45mm x 16.5mm, it will need to be attached to a tripod once it is hooked up a camera -- so that its pull on the device (via the USB cable) doesn't tip it over. And, at €250 ($332) it's not exactly cheap. For example, if all you're looking for is cable-less image transfer, the Eye-Fi Pro X2 is an SD memory card with built-in wifi and which, when loaded into a camera, enables it to automatically transfer images to a smartphone, tablet or desktop. However, in order to make way for the wifi antennas the card can only hold 8GB of images.
Not bad, but not optimal when shooting HD video or using the camera's RAW settings for still images without compression and optimized for detail. But, at $199.99, it costs a lot less. However, when compared to dedicated wifi-enabled DSLR cameras, the Weye Feye starts to make a whole lot of sense. The Samsung Galaxy NX is a fully-functioning DSLR camera that runs on the Android operating system for faster sharing, access to photo manipulating apps -- as well as pretty much everything else on offer on the Google Play Android app platform. However, it costs a whopping £1200 (the price for other territories is yet to be confirmed) and that doesn't include lenses, which are designed to be specific to Samsung camera bodies. For potential buyers, an extra €250 is a tiny outlay in order to add wifi and remote control functions to an existing camera while still being able to keep all of its lenses.
The Weye Feye is set to go on sale officially in September. For more information, check out the video tutorial. For a list of compatible Nikon and Canon cameras visit http://www.weye-feye.com/.