Alibaba-owned UC Browser's News app more about popular curated content
If you are looking to read the most popular content on the internet via your mobile without a subscription, that too ad-free, then Alibaba owned UC Browser's new UC News app could be the answer but then you will have to compromise on authenticity of news.
If you are looking to read the most popular content on the internet via your mobile without a subscription, that too ad-free, then Alibaba owned UC Browser's new UC News app could be the answer but then you will have to compromise on authenticity of news.
As confirmed by Kenny Ye, general manager of global markets of Alibaba Mobile Business Group, the UC News app, available on iOS and Android app stores, is ad-free and comes with no subscription or app charges.
"The UC News app is a platform to bridge the gap between content creators and content consumers with over twenty plus featured channels including news, cricket, technology, entertainment, movies, lifestyle and humour," Ye said adding that the app will act as a new platform for content creators to access more users.
How does the UC News engine work?
UC News app's engine curates content from all over the internet and presents it to readers. The engine also tracks trending keywords on Facebook and Twitter to select stories before presenting it to users. "Users will be able to choose the category of news they want and depending upon that we will get the most popular content on the internet to them," Ye explained.
What is the problem?
It is free in all sense. It has no advertisements for now. But what is the problem? UC News app doesn't only serve news but anything that is popular, which means it throws authenticity out of the window. "Our algorithm searches for the most popular content on the web," Ye told HT adding that users themselves will act as filters. This means that UC will track consumer behaviour and present news stories accordingly. So a blog entry can take precedence over a news article published by an established news outlet.
Also, the company is looking to partner with self publishers like a blogger which might also result in loss of veracity of information. UC has not released any guidelines on how it chooses its information partners or any policy on content management. Popular news apps like Google and Flipboard have strong content management rules to ensure that there is no loss in authenticity of information in news stories. Manual curation, currently absent in UC News, could be the solution.
Trouble ahead?
Should you be worried that UC is reading your data or pattern of news consumption? Yes as a Canadian technology research group named
Citizen Lab said that Chinese and English-language versions of UC Browser had leaked personally identifiable information like location, search details, mobile subscriber and device numbers to third parties.
The transmission of this information "represents a privacy risk for users because it allows anyone with access to the data traffic to identify users and their devices, and collect their private search data", it said in a report.
Alibaba spokesman Bob Christie had told Reuters that the problems were immediately fixed and customers notified of an update to the browser after Citizen Lab brought the issues to Alibaba's attention in April. "We take security very seriously and we do everything possible to protect our users," he had said.
While a UCWeb spokesman declined immediate comment, the research group had said that UC Browser had more than 500 million registered users and was the most popular web browser in China and India.
Further clearing UC News' stand, Ye explained that they would soon hire more people who would partly act as editors before putting up content or reshaping the algorithm. Currently UC Browser's content team, which includes Music and Sports, consists of 30 people in India. UC has merged with Hungama and Cricbuzz for its music and sports information services.
Business strategy, monetisation and penetration plan
UC, while launching the new app, said that they were now changing from being a tool to content aggregators citing their growth in the smartphones' content consumption business. "UC has more than 58 percent marketshare in terms of browser in India as per Statcounter and we have nearly 80 million monthly active platform on our browser," Ye said adding that 45 percent of content on UC was consumed through a smartphone.
He also said that 73 percent of UC users consumed news.
It does have some numbers but the real question is how will it make money? Well, Ye said that they were not looking to make any money right now as the company feels that it needs to grow more in terms of user base. However, UC reiterated that it was looking to partner with content providers and self-publishers like bloggers to help them reach more users by using big data analytics. Now this can be a model of revenue generation in the future where UC charges publishers for using its platform.
Ye also said that they would look at flexible advertisements in the future which would lead to considerable amount of revenues. "We will work out a way to share the advertisement revenue once the business model is implemented," he added.
UC also said that the News app will soon go hyperlocal. The company added that it realises that new users will come from vernacular speaking population in the country and hence is working to add at least 11 more languages to the app. However, Google News already does this and is much further ahead in terms of numbers.
The creation of a separate news app can also be foreseen as a new way to get news for its browser or news, music and sports platform.
Why success in India is critical?
While it is true that Alibaba Group's cloud computing and mobile business is surging, its reported revenue in the last quarters have missed analysts' estimates amid a slowing Chinese economy.
If the India content business clicks, then the company can make up the numbers which it is losing over its primary e-commerce business. Analysts said that the company is likely to see growth in the cloud business as well.
Alibaba acquired UCWeb last June, in what was at the time the biggest merger in Chinese internet history.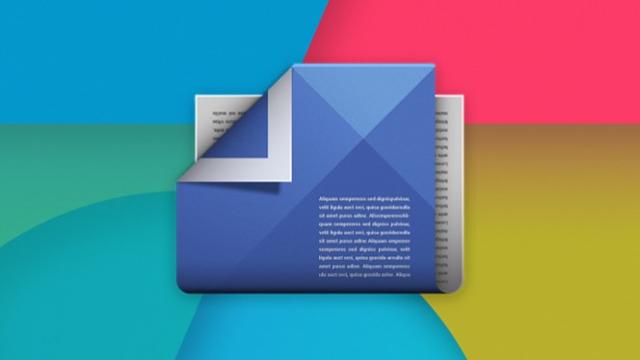 How is it different from established news apps like Flipboard and Google News or Newsstand?
Follow HT Tech for the latest tech news and reviews , also keep up with us on Twitter, Facebook, and Instagram. For our latest videos, subscribe to our YouTube channel.
First Published Date:
06 Jun, 05:36 PM IST
71589384519449
NEXT ARTICLE BEGINS