Apple launches iPhone X priced at ₹89,000, also unveils iPhone 8, iPhone 8 Plus, Watch upgrade
Apple paid homage to its late co-founder Steve Jobs for the 10-year anniversary of the iPhone on Tuesday when it unveiled its latest - and, at $999, its most expensive - new version of the device, the iPhone X. The tech giant also launched two more phones, iPhone 8 and iPhone 8 Plus, Apple SmartWatch, and the Apple TV.
13 Sep 2017, 01:38 AM IST
in news
Apple lived up to the hype it generated on the 10th anniversary of the iPhone on Tuesday at its Steve Jobs Theatre by unveiling three flagship phones: iPhone 8, iPhone 8 Plus and iPhone X. The first two phones, incremental upgrades over last year's iPhone 7, will be available in India from September 29, with prices starting at ₹64,000. The iPhone X will be available in India from November 3, with prices starting at ₹89,000.
The iPhone X sports a unique FaceID facial recognition system to unlock the device -- just look at your phone to unlock it. Wearing a hat, glasses or new hairstyle can't fool the FaceID system that also works with Apple Pay.
The iPhone X features wireless charging, an infrared camera and special hardware for facial recognition, which will replace the fingerprint sensor for unlocking the phone. The home button found on previous iPhones is also gone, and users will instead tap the device to wake it up.
The screen on the iPhone X is about the size of the current iPhone 7 plus, though the phone itself is smaller. It features richer colours thanks to a new technology called OLED that other vendors such as Samsung are also rolling out.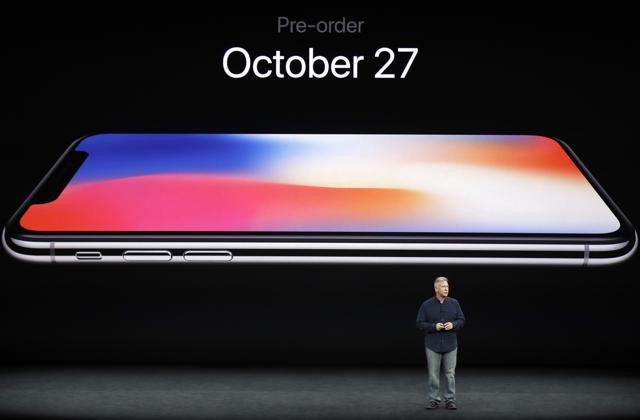 Apple chief executive Tim Cook, speaking at the first event at the new campus theatre -- named after the late Apple co-founder Steve Jobs -- said the latest flagship handset is a milestone for the company a decade after the first iPhone release. "Ten years later it is only fitting that we are here in this place, on this day to reveal a product that will set the path for technology for the next decade," Cook said, calling the iPhone X "the biggest leap forward since the original iPhone."
Apple also showcased a charging mat called AirPower that charges iPhone, Watch and AirPods. The mat would be available from next year.
The tech giant introduced iPhone 8 and 8 Plus (in Silver, Space Grey and Rose Gold colours) that house wireless charging technology with an improved retina displays. The iPhone 8 64GB will cost $699, while iPhone 8 Plus starts at $799 for 64GB. You can pre-order the devices from September 15 and the phones will be available from September 22. The iPhone 8 features a new 6-core A11 Bionic processor which is 70% faster than the previous A10.
The iPhone 8 and 8 Plus -- both still have home button intact -- feature new sensors.
According to Philip W Schiller, Apple's Senior Vice President of Worldwide Marketing, the iPhone 8 cameras and the A11 Bionic chip have been calibrated for Augmented Reality (AR).
The company also introduced an upgraded Apple Watch, which can make phone calls and access the internet without the user carrying an iPhone.
The number on your phone will be the same as your iPhone. The Series 3 model will also have Apple Music available through cellular service. "Now, you can go for a run with just your watch," said Jeff Williams, Apple's chief operating officer and in charge of Watch development.
Apple is also adding more fitness features to the Watch, and says it is now the most used heartrate monitor in the world. Now, Apple Watch will notify users when it detects an elevated heart rate when they don't appear to be active. It'll also detect abnormal heart rhythms.
The Series 3 will start at $399. One without cellular goes for $329, down from $369 for the comparable model now. The original Series 1, without GPS, sells for $249, down from $269. The new watch comes out September 22.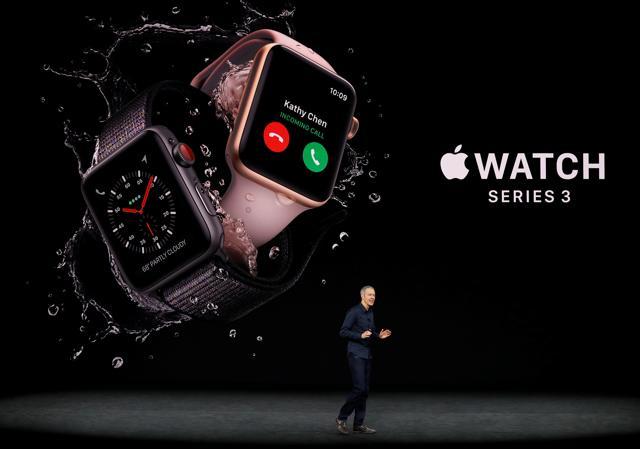 Apple Music will come to Apple Watch, allowing you to stream directly 40 million songs. Ask Siri to find your favourite track. "With 50% year-on-year growth, Apple Watch is the number one watch brand in the world, eclipsing Rolex, with 97 per cent customer satisfaction," CEO Tim Cook announced. Cook also introduced the new Apple TV 4K, designed to deliver a stunning cinematic experience at home.
With support for both 4K and High Dynamic Range (HDR), Apple TV 4K features sharp, crisp images. With Apple TV 4K, viewers can enjoy a growing selection of 4K HDR movies on iTunes.
"Bring the magic of the cinema straight to your living room with the new Apple TV 4K," said Eddy Cue, Apple's Senior Vice President of Internet Software and Services. Netflix and Amazon Prime 4K videos are coming to Apple TV as well.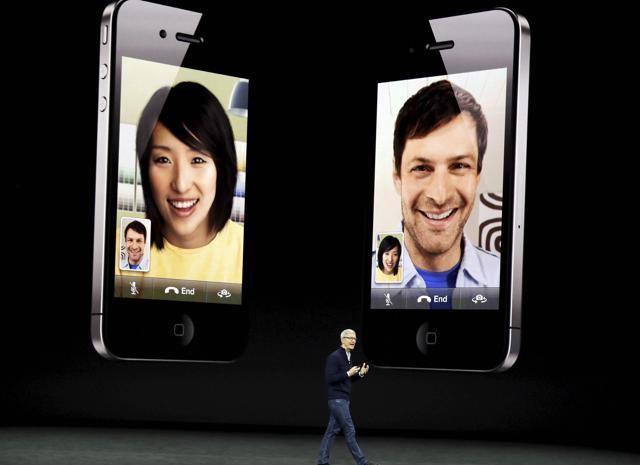 Apple TV 4K starts ₹15,900 for 32GB or ₹17,900 for 64GB, joining Apple TV (4th generation) 32GB at ₹12,900, available through select Apple Authorised Resellers.
Customers will be able to order both Apple TV 4K models beginning September 15, with availability beginning September 22 in the US and 21 additional countries and regions, and worldwide soon after.
Earlier, dedicating the theatre to Jobs "because we loved him and because he loved days like this," Cook said: "Jobs' vision and passion lives here on Apple Park and everywhere around us".