Apple Music, Spotify, Amazon Music, YouTube unite for Blackout Tuesday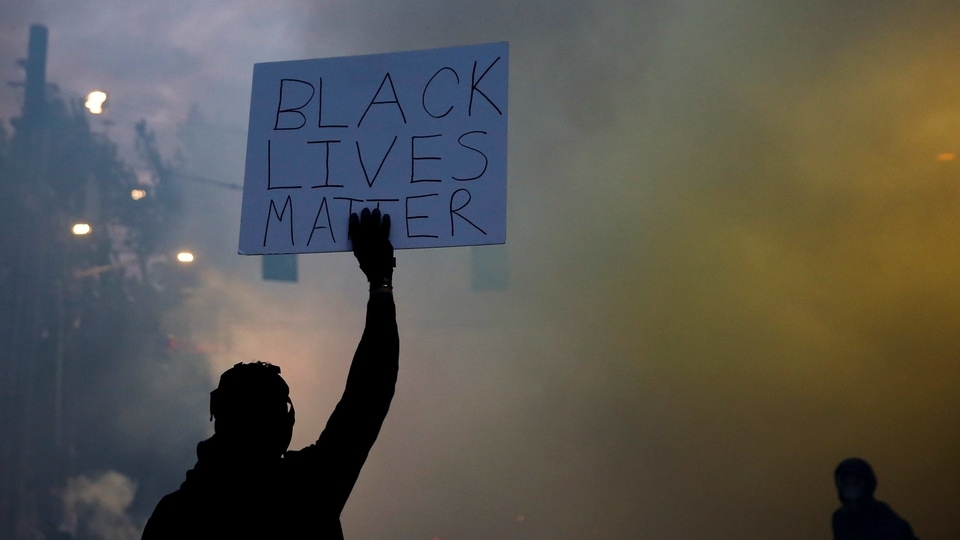 A call to action from the music industry has been answered by all major music streaming services with special playlists, social media blackouts and moments of silence
All major streaming services from across the world including Apple Music, Spotify, Amazon Music, YouTube etc have come together to pledge their support for Blackout Tuesday.
The platforms are marking their support with special playlists, social media blackout and moments of silence to protest against police violence and racism and also to honour George Floyd.
Spotify will be adding a eight-minute and 46-second long 'moment of silence' to selected playlists and podcasts on the platform. This eight minute and 46 seconds is exactly how long police officer Derek Chauvin pinned George Floyd down for with his knee on Floyd's neck.
"June 2nd is Black Out Tuesday, a day of collective disconnect from work meant to help people reflect and come together in support of the Black community. On this day — and every day — Spotify will support our employees, friends, partners, artists, and creators in the fight against racism, injustice, and inequity," Spotify wrote in a blog post.
Spotify is pausing all social media publication as well and will be replacing "headline podcast and playlist images and logos with a blacked out image, and more prominently promote black artists and podcasters with specially curated playlists". They are also matching donations made by its employees to all organisations fighting racism and injustice.
Apple Music has cancelled its regular Beats 1 radio program and instead has a streaming station that celebrates music created by black artists. There is also a single playlist called "For Us, By Us" that can be seen under regular recommendation and radio tabs. Many users are getting to see a full-page takeover, however, normal playlists and libraries can be accessed through the catalogue as well.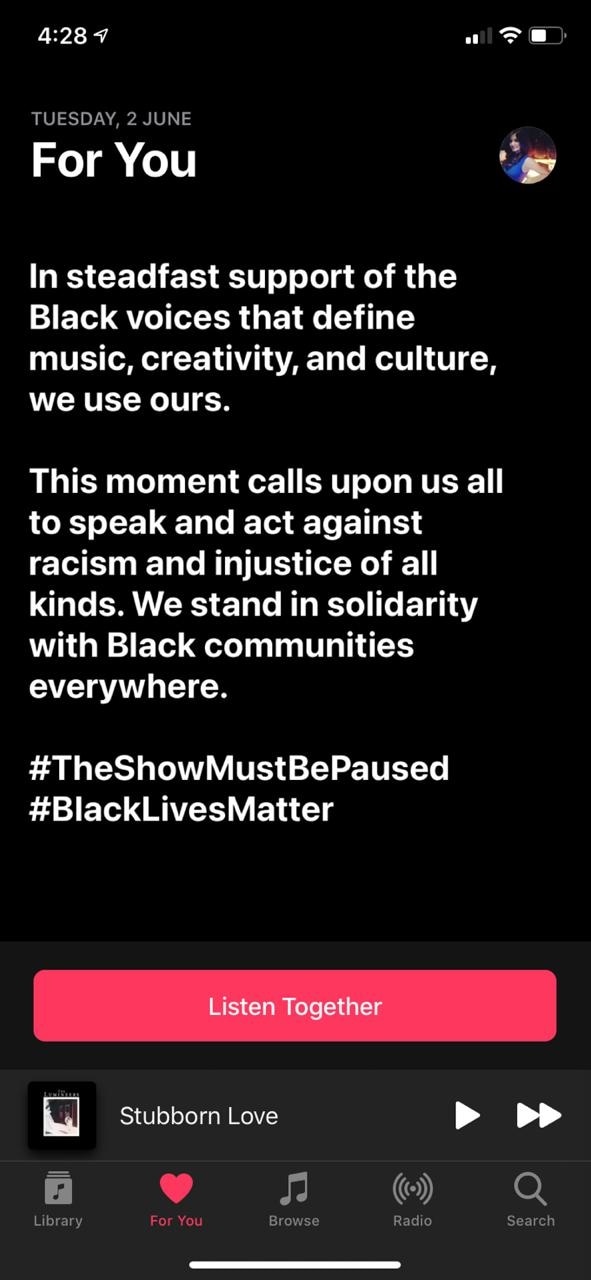 After tweeting in support for the movement Amazon Music added that they will be pausing all social media for the day.
In solidarity with the Black community - our colleagues, artists, songwriters, musicians, producers, and music listeners, Amazon Music will observe Black Out Tuesday to listen, learn, and find more ways we can act in the ongoing fight against racism. pic.twitter.com/HA1Urd9n4c

— Amazon Music (@amazonmusic) June 1, 2020
Your music will still work as usual. Amazon Music will pause on social media to observe Black Out Tuesday.

— Amazon Music (@amazonmusic) June 2, 2020
YouTube Music tweeted in support as well and has pledged to donate $1 million to the Centre for Policing Equity.
All this action is a part of a broader movement across the music industry. According to reports, "a number of record labels are participating in Black Out Tuesday following a call to action from Atlanta Records marketing chief Jamila Thomas and former Atlantic employee Brianna Agyemang that started with the hashtag #TheShowMustBePaused".