Apple WWDC 2021: iPadOS 15 announced with better widgets, multitasking and privacy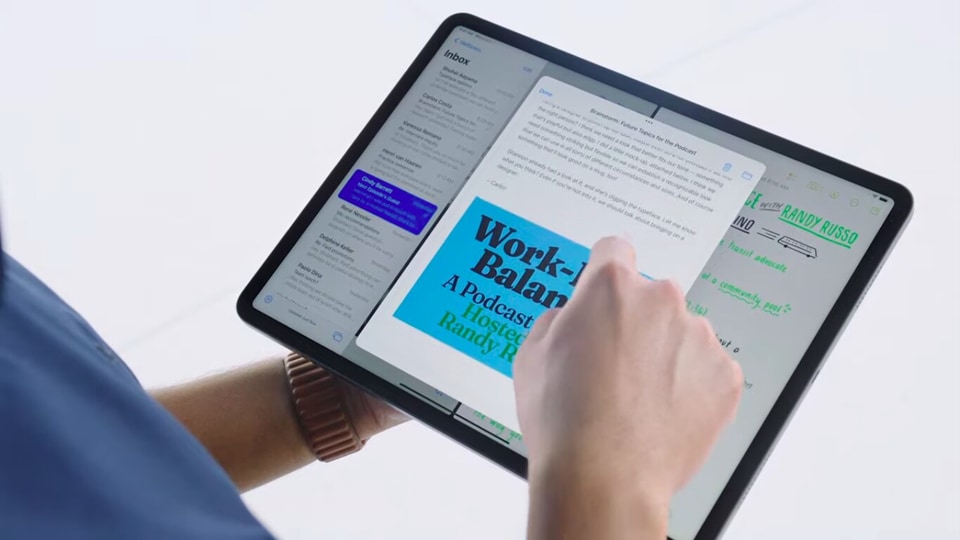 Apple WWDC 2021: Apple has announced several new features for its iPads with the upcoming iPadOS 15 release that will allow for better multitasking, widget support and new privacy features built into the OS.
Apple WWDC 2021: Just a couple of months after the announcement of its powerful now iPad Pro devices, Apple on Monday announced iPadOS 15, the latest version of its operating system for its tablets at WWDC 2021, its annual developer conference.
Apple's tablet devices have gotten a lot more attention this year, with extra focus on the home screen. The company has announced several new improvements to widgets on iPadOS 15, which will let users add more widgets directly to the home screen, and make use of the larger screen size with new widget layouts. Users can access larger widgets for the Files app, the Photos app and the Apple TV app for example, with many other apps like the Game Center able to take advantage of the extra real estate on the app.
Multitasking
More importantly, however, Apple is now making multitasking easier with the App Library on iPadOS. The App Library now makes it easier for iPadOS users to get to their preferred apps.
Apple also announced a major update for multitasking users. With iPadOS 15, users will see a new multitasking menu. The menu gives users quicker access to features like split view and switch apps.
Spatial Audio
Just like iOS 15, iPadOS 15 will also support Spatial Audio to give users better natural sounding and lifelike audio to the system. Apps like FaceTime can now use spatial audio for better lifelike sounds while a wide spectrum option allows users to pick up additional sounds around them. Users will also be able to add a blur effect when they're talking to someone on FaceTime on their iPad.
Notifications and iMessage
Apple's new focus modes for notifications from iOS 15 are also making their way to iPad OS just like the new SharePlay features and the iMessage improvements. Not only will users be able to keep track of the right messages at the right time of the day, but also view their shared content inside various apps across the OS. Similarly, all of the SharePlay features are coming to iPadOS 15.
Privacy
The Mail app is getting a new privacy improvement to block invisible pixel tracking via the new Mail Privacy Protection feature. Senders will not know if your email has been opened. Safari will now hide your IP address from trackers, which will be shown on the Browsing Report. App Privacy Report. Users will be able to see how many times an app is using your permissions and also how many domains it contacts over a seven day period.