Hangouts replacement Google Chat "preview" now rolling out widely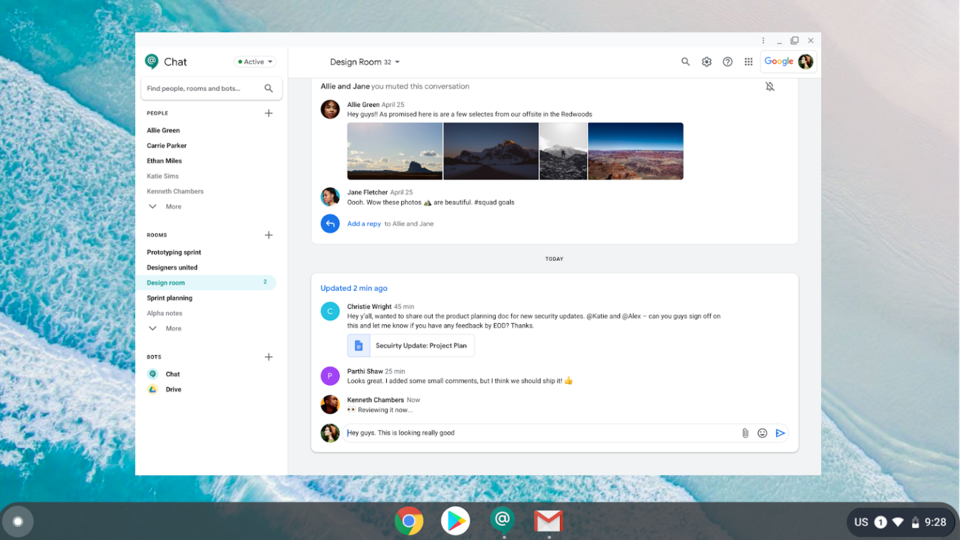 Google Chat will replace Hangouts for everyone by the first half of this year, which explains why Google is rolling out an "early preview" for more users this time.
Google has previously confirmed that its Hangouts chat will eventually be replaced by Google Chat for all users, marking yet another turn in the company's messaging strategy. Users were told that in the first half of 2021, everyone would be able to transition to Google Chat before Hangouts would be retired, and now the company has started delivering on that promise.
Also read: Some Hangouts users are getting a preview of Google Chat
We had recently reported that a few users were receiving the new Google Chat preview in place of Hangouts. According to a report by 9to5Google, the rollout is now expanding to a wider audience, which could be a hint that the product could arrive for all users at some time in the near future. Once a user loads the new Google Chat, all their contacts, chats and conversations will be carried over to the new service - even your message requests will transfer over.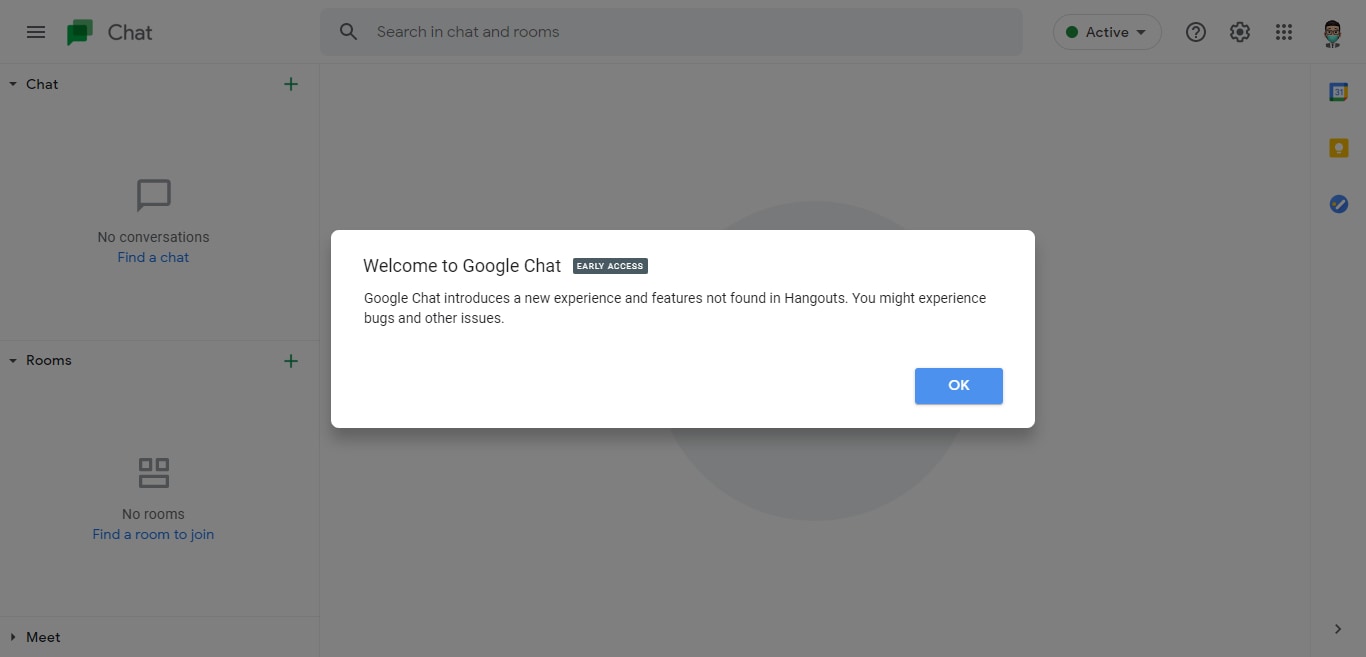 Attempting to load the new Chat interface via the chat.google.com URL takes around ten seconds to load, then redirects to a new URL under the Gmail URL and warns users that this is an early preview and that things might be broken. There's very little chance of that happening, though, given that companies have been using Google Chat since 2017 when it was first released for GSuite (now Workspace) customers.
Meanwhile, the company is also deprecating its Electron-based app for Google Chat users and will move all its users to a Progressive Web App (PWA) that has been available for some time now. PWAs are considered better in terms of not having update concerns and are also lighter on system resources and better for security.
Read more: Google Chat web just got handy new redesign and is now a part of Gmail
Google first released Hangouts back in May 2013, and regularly added features (including free calling for phone numbers in the United States) but the arrival of Google Meet and Google Chat in 2017 meant it would finally be retired in favour of two separate apps. This is also clear from the fact that the Hangouts apps on iOS and Android are also quite outdated - they haven't received an update in over seven and six months respectively.