Hubble Telescope: The tech that made it possible to detect water vapor on Jupiter's moon Ganymede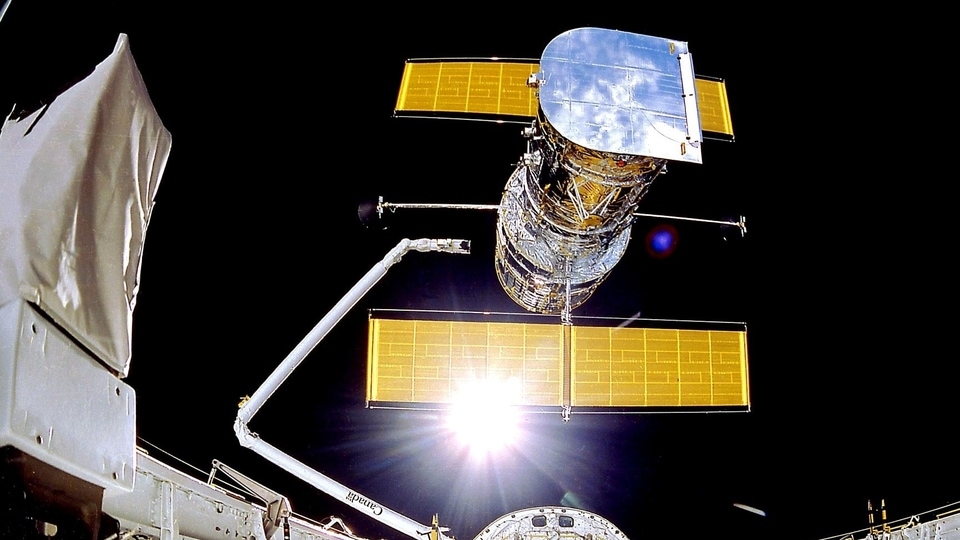 The tech that allowed Hubble Telescope to detect water on Jupiter's moon Ganymede had everything to do with the Cosmic Origin Spectrograph.
Hubble Telescope has been providing invaluable data to humanity about the Universe that we live in. In doing that, it is also helping identify if there are any other worlds out there in space that can be habitable. In this respect, most recently, Hubble Telescope has taken a giant stride and detected water vapor on Jupiter's moon Ganymede, Nasa reported. And, where there is water, there is probably life. In short, despite its totally frozen nature, Ganymede has just popped into the habitable worlds category.
Ganymede (5268.1 km) is the largest moon in the solar system. It is so big that it even beats Mercury (4879.3 km) and Pluto (2376.6 km) and is just a little smaller than planet Mars (6779 km).
Also read: Looking for a smartphone? Check Mobile Finder here.
Ganymede has a lot of water, but it is in the form of ice. However, unlike the Earth's oceans, it is some 160 km below the moon's crust. To unravel the mysteries around Ganymede, Hubble Telescope had taken ultraviolet images over a span of decades. This was in 1998, 2010 and 2018. The idea was to measure the atomic oxygen present on Ganymede. When compared, the data revealed something surprising. The 2018 data revealed hardly any atomic oxygen on the moon, while earlier there was. There had to be an explanation and this was found in aurora images.
How Spectrograph works: The tech that made it possible to measure this related to the Cosmic Origin Spectrograph, which studies the structure of the universe and how galaxies, stars and planets formed and evolved. COS can even help to determine how elements needed for life first formed.
Nasa says, "COS doesn't make images but instead performs spectroscopy, the science of breaking up light into its individual components. Any object that absorbs or emits light can be studied with a spectrograph to determine its characteristics such as temperature, density, chemical composition, and velocity."
What COS found: COS revealed bands of charged particles similar to Earth's polar regions that give us Northern and Southern lights. The archival and recent data revealed big differences. In 2018 researchers used Hubble to measure atomic oxygen again. And then they compared the 1998, 2010 and 2018 data. The latest dataset revealed hardly any atomic oxygen. There had to be another explanation. The difference lies in aurora images.
The explanation behind the revelation: Hubble found that during the day, the temperature on Ganymede varied widely and around noon, near the equator, it may remain warm enough for its surface ice to release some of its water molecules. Hubble data led to the surmise that instead of warming and turning into liquid, the ice turned straight into water vapor due to a process known as sublimation.
So, how did they surmise water vapor is there in Ganymede atmosphere? The images show that the differences they observed in Ganymede auroral bands are related to where water vapor would be expected to be.