India's AI marathon has begun well
A select few countries have already progressed beyond the hype and started adopting AI at scale to improve productivity and drive efficiency. India could join them given its unique factors and strengths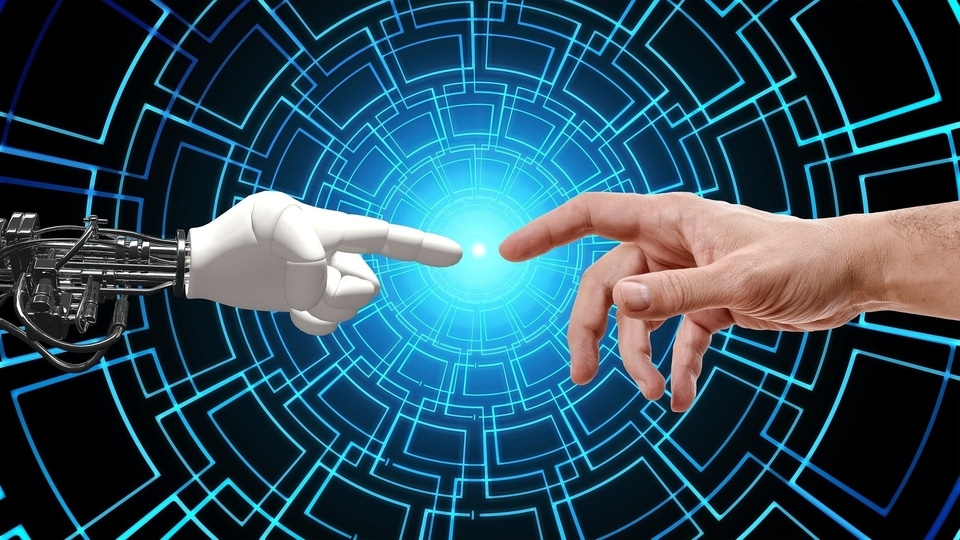 The hype around AI (artificial intelligence) is difficult to overstate. Variously estimated at $400 billion by 2025, Arthur D Little's analysis shows that the biggest impact of AI could be in retail, transport and logistics, followed by healthcare, and the public and social sectors. This value creation stems from a growing suite of AI technologies: intelligent automation, machine learning, natural language processing, computer vision, augmented reality, intelligent cybersecurity, biometrics, gestural computing, and many others. These technologies aid decision management, language and visual processing, emotional intelligence, swarm prediction, recommendation engineering, and many other critical tasks.
A select few countries have already progressed beyond the hype and started adopting AI at scale to improve productivity and drive efficiency. India could join them given its unique factors and strengths.
Our AI marathon- which is what it is- has actually begun well. The government has signalled its awareness of AI's importance by articulating a vision for its National Programme for Artificial Intelligence, with the goal of "Making India the global leader in AI, ensuring responsible and transformational AI for All."
India's AI vision encompasses a vibrant data ecosystem for research, innovation, and adoption of AI and emerging technologies; access to state-of-the-art AI computing infrastructure; financing through grant and equity support to startups; development of products and solutions and implementation of high-impact projects; and training and skilling of the workforce. Innovation and R&D have been made a key pillar of the Union Budget 2021, indicating the government's awareness of their importance for economic growth.
These big steps now need to be followed with rapid action across a number of fronts. India's large digital footprint – Aadhaar, digital payments, GSTN, etc- could be amongst its biggest factors in AI development, if data availability is successfully translated into data usability and data insight.
The country's AI research ecosystem is already demonstrating significant traction. High-quality research -at par with the world's best- is being done on Deep Learning, Big Data Analytics and Natural Language Processing; and industry-academia-government collaboration is shaping up well. IITs, IIITs, and IISc are at the forefront of AI research, with funding both from global tech majors and the government.
Government grants in particular have played a critical role to help lay vital infrastructure. For example, IIT Madras has reportedly received USD16.5 million from the Dept. of Science & Technology for R&D on the Internet of Things; DST has also provided IIT Kharagpur around INR 100 crores ($13 million) for research into AI/ML for cyber-physical systems. Premier institutes like IISc have made investments in augmenting foundational and applied research to solve cutting-edge problems in cyber-physical systems like robotics, connected systems, and smart cities.
India's start-up scene is also vibrant. The majority of VC investments in India is also towards AI-based startups, amounting to 72 percent of deals for the first half of 2021, and AI-related firms accounted for about 7.5% of all start-ups in India in 2019, up from 0.68% in 2000. Most of these start-ups are working towards providing communication solutions such as conversational AI interfaces, diagnostic screening, and real-time patient databases for banking and healthcare consumers.
To ensure continued traction and progress, instill trust and provide guard rails for safe and ethical AI, India needs to formulate detailed data governance policies that prevent data colonisation and ensure robust privacy; while allowing research and analysis through a vibrant and widespread robust data exchanges ecosystem. India also needs to execute its already declared plans on skilling to ensure a robust middle- and lower-level talent pipeline, to capitalize on the global data annotation opportunity. Further, harmonizing the "Start-up India" program with the Ministry of Electronics and Information Technology's start-up hub will catalyze the start-up ecosystem through a boosted VC industry, incubation platforms, funding avenues, tax incentives, and human resource development, among other key elements.
Most critically, while India already does good research in select pockets, the ecosystem has yet to achieve the requisite breadth, which would enable wider adoption including amongst SMEs. We propose that India establish and fund a nationwide and geographically dispersed network of Centres of Excellence, for both Industry 4.0 and AI. These centres should be hosted by the mathematics/ statistics and engineering departments of central/ select state universities, and – equally critically- in partnership with local industry associations. Each of such geographically dispersed centres should be tasked to focus on a select industry and region for their dual mandates; and also for talent training and enhancement. Incentives should be structured to encourage commercialisation of all their projects along with the sponsor industry association(s)
India becoming a global AI leader is possible. But time is not on our side- implement too slowly and the opportunity will slip away.
This article has been written by Ashish Sharma and Sashikant Mohanty. Ashish Sharma is a Partner with Arthur D Little; Sashikant Mohanty heads ADL Digital Ventures in India
Follow HT Tech for the latest tech news and reviews , also keep up with us on Twitter, Facebook, and Instagram. For our latest videos, subscribe to our YouTube channel.
First Published Date:
18 Sep, 09:06 PM IST
71631978085203
NEXT ARTICLE BEGINS