Microsoft returns to smartphone business with dual-screen Surface Duo: Here's how it works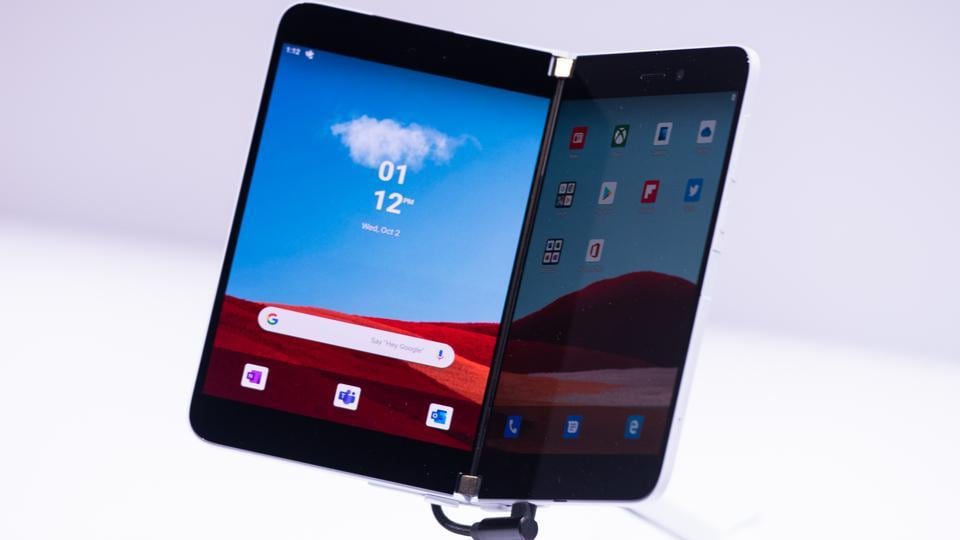 Microsoft introduces a dual-screen Surface Duo which can also make and receive calls. Here's everything you need to know.
Microsoft on Tuesday introduced a new Surface device with calling facility. Called Surface Duo, Microsoft's new device comes with two screens and runs on Android operating system. The device is scheduled to release next year.
Microsoft unveiled the Surface Duo as part of a new lineup of Surface computers. It marks a reversal for a company that abandoned smartphones following lackluster demand for its own operating system and an ill-fated purchase of smartphone maker Nokia.
"I believe the third time's a charm for Microsoft and smartphones," said Patrick Moorhead, an analyst with moor Insights & Strategy.
He said Microsoft has had a good track record with Surface devices, while the Duo's novel design offers something new at a time when phone innovation has been slowing down.
Microsoft says the Duo makes phone calls, though it stopped short of calling it a phone. Though it runs Android, the back of the prototype has a Surface logo that resembles Windows. The company prefers calling the Duo just another Surface device.
Microsoft also announced a dual-screen Surface Neo tablet, which also won't be out until late next year. In a blog post, Microsoft said other manufacturers including Asus, Dell, HP and Lenovo will also make dual-screen and foldable devices using a variant of Windows called 10X.