Technology News Highlights: Android 12 games, Jio subscribers, MobiKwik IPO, others turn into newsmakers today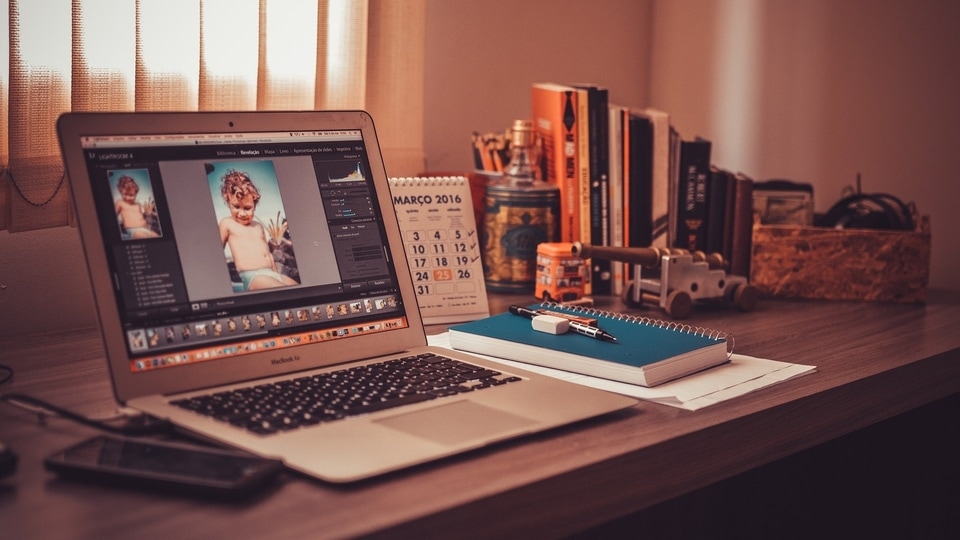 Mobile Phones, Apps, TV, Wearables, Gadgets and Tech News Updates 12-07-2021: In the news today are Reliance Jio, Android 12 games, Swiggy, Paytm, CyberPunk 2077, Bitcoin price, Amazon, WhatsApp, Didi, Flipkart and more
Tech News Highlights Today: The working week has started with a number of breaking news points surfacing that have affected or will affect the lives of users. Reliance Jio, Android 12, MobiKwik, Swiggy, WhatsApp, Amazon, Paytm to Flipkart have generated much interest with their actions. While Amazon's website had crashed in India and other countries, WhatsApp is facing criticism for its policies, even as Flipkart valuation has hit $37 bn mark after its latest round of fund raising. Elsewhere, ByteDance has shelved its IPO after regulators warned about data. Catch all mobile phones, apps, TV, wearables, gadgets and technology news LIVE updates below:
10:30 PM: Mobile subscriber additions - India's largest telecom operator Reliance Jio continued to lead the market in mobile subscriber additions as it gained 4.7 million users in April even as troubled Vodafone Idea lost 1.8 million customers during the same period, as per latest TRAI data. Bharti Airtel added just 0.51 million mobile subscribers in April.
Reliance Jio added 4.7 million users in April and its subscriber base swelled to 427.6 million.
Vodafone Idea lost 1.8 million users and its subscriber base shrunk to 281.9 million in April.
Bharti Airtel -- which added 0.51 million wireless customers in April -- saw its user base rising marginally to 352.9 million.
Overall, the number of telephone subscribers in India rose to 1,203.4 million at the end of April, a growth of 0.19 per cent over the previous month, TRAI said.
10:15 PM: Android 12 games - Google recently announced a big new feature for its upcoming Android 12 update on Monday. It will now allow users to be able to play games while downloading them.
According to The Verge, for particularly large games, this could be very useful, as it means users won't have to wait as long to jump into a game and start playing.
The difference in playing the game, at least in this case, is quite noticeable, and Google says it is already "seeing games being ready to open at least 2 times faster."
9:35 PM: Iran matchmaking app - Iran on Monday inaugurated a matchmaking application designed to promote marriage in the country, where authorities concerned about the divorce rate , state media reported.
An Iranian government-affiliated cultural body launched the app dubbed Hamdam, or "companion." It says the app will help younger people find the right mate for a "sustainable marriage."
Reportedly there are 13 million young single people — defined as age 18-35 — in Iran. In 2019, the country reported more than 170,000 divorces and some 520,000 marriages, AP reported.
9:00 PM: TikTok employees - Short-video app TikTok told its employees on Monday that some will be offered the option to work remotely for up to two days a week after they return to office, according to an internal message seen by Reuters.
TikTok will also give employees the choice to work remotely from a domestic location based on manager approval, according to the message. This policy applies to full-time employees and interns in the United States, the UK and Ireland, with other markets to follow.
8:30 PM: MobiKwik IPO - Digital payments startup One MobiKwik Systems on Monday filed preliminary papers with markets regulator Sebi to raise ₹1,900 crore through an initial share sale.
The Initial Public Offer (IPO) comprises fresh issuance of equity shares worth ₹1,500 crore and an offer for sale of up to ₹400 crore by promoters and existing shareholders, according to the Draft Red Herring Prospectus (DRHP).
8:20 PM: Paytm offer - Digital payments and financial services firm Paytm on Monday received approval of shareholders for the country's biggest public offer of ₹16,600 crore, according to a source aware of the EGM outcome.
The shareholders have approved raising of ₹12,000 crore during the initial public offer and sale of secondary shares will take the total amount to ₹16,600 crore. Till date Coal India had come up with the biggest IPO issue of around ₹15,500 crore which was listed in the last quarter of 2010.
8:00 PM: Swiggy stake sale - Competition Commission of India (CCI) on Monday gave its nod for a proposed deal involving SoftBank Group entity purchasing a stake in food ordering and delivery platform Swiggy.
SVF II Songbird (DE) LLC would acquire certain shareholding percentage in Bundl Technologies Pvt Ltd, according to a notice filed with the regulator.
SVF belongs to the SoftBank Group and is a newly incorporated entity set up to make mid to long-term financial investments in companies.
Bundl is a private limited company incorporated in India and is engaged in operating Swiggy, as per the notice.
7:30 PM: Apple iPad mini - US tech giant Apple, recently announced plans to release its new iteration featuring "the biggest redesign in its nine-year history" this fall. According to The Verge, the new device is expected to feature slimmer bezels, a larger display, faster performance, and a design similar to Apple's new iPad Air from last year. It could be a big shakeup for Apple's smallest tablet.
7:00 PM: Canada Pension Plan Investment Board investment - CPP Investments) on Monday said it has invested USD 800 million (about ₹5,968 crore) in the Flipkart Group. This is part of a larger USD 3.6 billion funding raised by the homegrown e-commerce major.
6:00 PM: Flipkart buyback - Walmart-owned Flipkart will undertake a buyback of employee stock options worth about ₹600 crore, according to sources. In an e-mail to employees, Flipkart Group Chief Executive Officer Kalyan Krishnamurthy lauded the critical role played by the staff in reaching this milestone. Earlier in the day, Flipkart had announced raising USD 3.6 billion (about ₹26,805.6 crore) in funding from a clutch of investors that valued the e-commerce major at USD 37.6 billion (about ₹2.79 lakh crore).
5:00 PM: Keka hiring - Payroll software brand Keka on Monday said the company is planning to add 300-500 employees in 2021-22 as it enhances focus on expansion of its technical assistance and developing a strong tech-enabled customer service chain.
Keka has announced the opening of approximately 300-500 job opportunities by FY22, with the focus on expanding the brand's technical assistance and developing a strong tech-enabled customer service chain, according to a statement. The current employee strength of Keka is 250.
4:00 PM: Cyberpunk 2077 downloads - Cyberpunk 2077, the flagship game of Polish developer CD Projekt, topped PS4 downloads on Sony's PlayStation Store last month in the 10 days after its return to the platform. The game, featuring Hollywood star Keanu Reeves, was pulled from the PlayStation Store in December shortly after its debut as gamers complained about glitches, Reuters said.
3:00 PM: Didi revenue hit - China's Didi Global Inc on Monday confirmed the country's cyberspace administration had notified app stores to remove the ride hailing company's 25 apps and said the move could impact its revenue in the region, Reuters revealed.
Cyberspace Administration of China (CAC) said last week it will remove the mobile apps operated by Didi from app stores as the government stepped up a crackdown on the company.
2:00 PM: Bitcoin price: Cryptocurrencies were little moved, with bitcoin at $34,431 and ether at $2,154.
12:20 AM: WhatsApp Complaint - Facebook Inc.'s WhatsApp messaging app faces a European complaint after its allegedly "aggressive" roll out of new terms and services sparked outrage among consumer-rights campaigners, reported Bloomberg Business. The updated WhatsApp policy, in effect since May, remains opaque and makes it impossible for users to get a clear understanding of what consequences WhatsApp's changes entail for their privacy, European consumer association BEUC said in a statement on Monday.
Also read: Looking for a smartphone? Check Mobile Finder here.
"WhatsApp has been bombarding users for months with aggressive and persistent pop-up messages to force them to accept its new terms of use and privacy policy," Monique Goyens, director general of BEUC, said in the statement. "They've been telling users that their access to their app will be cut off if they do not accept the new terms" and remained "deliberately vague" about data processing.
12:00 AM: Flipkart valuation - Flipkart Group on Monday said it has raised USD 3.6 billion (about ₹26,805.6 crore) in funding led by Singapore's sovereign wealth fund GIC, CPP Investments, SoftBank Vision Fund 2 and Walmart, valuing the e-commerce giant at USD 37.6 billion, PTI reports.
The company, which competes with Amazon, Reliance Industries' JioMart and others in the burgeoning Indian e-commerce market, said it will continue to make deeper investments across people, technology, supply chain and infrastructure.
11:00 AM: Paytm Money - Digital brokerage Paytm Money has announced the launch of an innovative feature which allows users to apply for initial share-sales before the actual IPO opening in the markets. The move is expected to significantly increase the participation of retail users in initial public offer (IPO) through the process.
Zomato is the first IPO on Paytm Money launched with this feature, and thousands of applicants on the platform have already placed their orders over the last two days, the digital brokerage said in a statement.
11:30 AM: Amazon outage - E-commerce giant Amazon.com has been hit by a global outage with many users reporting that it is inaccessible, including India, the US, the UK, Canada and more. Outage monitoring website Downdetector indicates that this is the second broad disruption in Amazon services since late June. The site has been restored now.
10:40 AM: ByteDance IPO - TikTok owner ByteDance Ltd. put on hold indefinitely its intentions to list offshore earlier this year after Chinese officials told the company to address data-security risks, Dow Jones reported.