This is the real Satoshi Nakamoto, father of Bitcoin
Craig Wright's motivation to reveal his identity for fame and recognition, but peace and solitude
Bitcoin was released as an open-source software in 2009 by Satoshi Nakamoto, who was since then, considered to be its creator. On Monday, Craig Wright, an Australian entrepreneur demonstrated that he was the real Satoshi Nakamoto.
Why come forward now?
Wright's motivation to reveal his identity for fame and recognition, but peace and solitude. Publications like Wired, Gizmodo, New Yorker, Fast Company, Newsweek among others have been on the hunt for Nakamoto's real identity for years and having named Wright as a candidate got him into legal issues.
Wright has been under investigation and his companies are under audit for tax payment issues by governments of the companies they're operating in. But, due to the fluctuating prices of Bitcoins and limited understanding about the currency, lawyers and officials are still negotiating the amount of tax that's due.
What is a Bitcoin?
The term Bitcoin can be confusing as it is both a virtual currency and as well as the network where it is stored, traded or moved. It is not printed or controlled by an institution.
A single token of the currency is just a digital entry into a ledger that exists in the ecosystem just like any other currency which are treated as entries in a bank ledger.
Bitcoins, which draws value from an open market just like the price of a stock or share, are transacted directly between the sender and receiver. It is authenticated by network nodes and recorded in a public distributed ledger called the Block Chain. Because there is no authority on the currency, it's often called a decentralised virtual currency. You need a software called Bitcoin Wallet to store your coins and make transactions. All the transactions are encrypted making the payments secure and involved parties unidentifiable.
Bitcoins are earned by devoting your hardware resources (computer or specialized mining systems) to authenticating payment and updating the Block Chain logs. This process is called mining.
How much does a Bitcoin cost?
The currency that's less than a decade-old, grabbed most attention in early 2014, when the price of one Bitcoin rose over $1,000. Since then, the price has between $200-600. This unstable price is the reason that Wright told the BBC, "Lawyers are negotiating how much tax I owe."
Unlike any physical currency, valued mostly by the amount you possess, a Bitcoin's value mostly depends on the time the transaction is conducted. Add to this an encryption layer and it becomes quite difficult to regulate.
The network of Bitcoins started in 2009 and a new bundle of Bitcoins — initially 50 — was released every 10 minutes or so, essentially for free, to one of the computers helping to update and maintain the blockchain ledger.
According to unconfirmed reports, there are 12,446,725 Bitcoins in existence today and the aim is to have 21 million Bitcoins in total before the plates automatically self-destruct after minting the 21st millionth coin. 
Why use Bitcoins?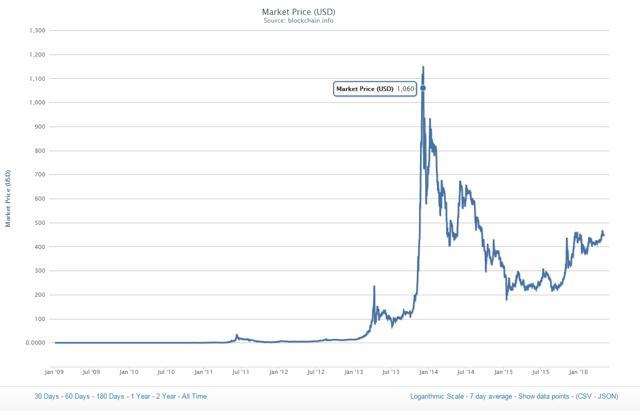 One place where this digital currency trumps the rupee or dollar, is being peer-to-peer — you don't have to pay big sums of transactions costs like you would while transferring money between banks. So, even if you send Bitcoins from a wallet in the US to a wallet in India, it would be much less than what you'd have to pay at a money exchange.
However, the anonymity linked with Bitcoins also makes them the choice of payment for drugs, guns and other banned content on the dark web — part of internet hidden from search engines like Google.
Follow HT Tech for the latest tech news and reviews , also keep up with us on Twitter, Facebook, and Instagram. For our latest videos, subscribe to our YouTube channel.
First Published Date:
02 May, 06:16 PM IST
71589383630642
NEXT ARTICLE BEGINS