THX launches Ultra-High Definition Television certification
TVs that carry the THX badge will be able to upscale existing HD content to ultra-high definition standards.
09 Jan 2013, 01:58 PM IST
in news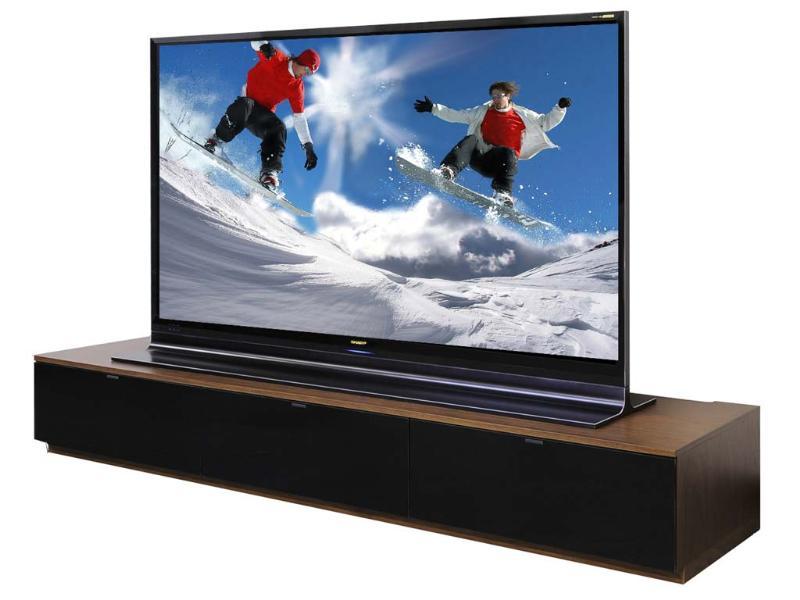 TVs that carry the THX badge will be able to upscale existing HD content to ultra-high definition standards.

THX, the entertainment technology and product certification company founded by Star Wars creator George Lucas, has launched the THX 4K Certification program to ensure that the latest generation of ultra-high-definition television sets will meet consumers' ultra high expectations.
As the small handful of ultra-high-definition televisions already available on the open consumer market from Sony, LG and Samsung each have a price tag of roughly $20,000, the technology is not yet commonplace. What's more, there is currently very little native content available for these massive 80-inch displays and so each company that produces UHD TVs also builds in technology that will rescale existing HD programming and movies to UHD standards.
The THX certification process makes certain that the latest displays with this technology not only meet industry 4K performance guidelines but can present lowly high-definition content in full UHD resolution while remaining true to the original HD master image in terms of color and proportion. THX Certified displays are put through 600 different tests and will also feature a new setting, the THX 4K Movie Mode, which delivers the best possible pre-calibrated video settings for viewing Ultra HD and reconstructed HD movies right out-of-the box.
As such, the new 60-inch Sharp LC-60HQ10, unveiled at the 2013 International Consumer Electronics Show has become the first TV to receive THX certification. Due to go on sale this summer, the TV will be called the ICC Purios when it comes to market. 'With consumers today demanding more immersive and compelling home entertainment experiences, the industry has moved beyond HDTVs toward even higher resolution displays that offer a whole new level of entertainment realism in the home,' said Peter Vasay, vice president of technology operations at THX Ltd. 'Our new THX 4K Certification process ensures that content viewed on a THX Certified Ultra HD display meets the most exacting video standards achievable in a consumer television today. Each display we evaluate must pass a stringent battery of tests to guarantee it can accurately reproduce the original HD image, in precisely the colors, tones and resolution intended.'
Ultra-high definition TVs were one of the big hits at 2012's CES. Originally called 4K TVs, because with a resolution of 4096x2160 pixels they have four times as many active pixels as existing high-definition televisions, in October the Consumer Electronics Industry announced that the technology had been officially renamed Ultra-High Definition and laid out a set of industry guidelines that manufacturers would have to follow if they wished to advertise their TVs as such. Minimum performance attributes include display resolution of at least eight million active pixels, with at least 3,840 horizontally and at least 2,160 vertically and an aspect ratio of width to height of 16:9.