We've inverted the concept of a phone number by blocking all calls by default, says Doosra CEO Aditya Vuchi
Ensuring your online privacy can be challenging if you can't hide your phone number from online services that ask for it every day. Here's how Doosra, a virtual phone number provider blocks unwanted contact by default, only allowing you to receive the calls and messages that you actually want.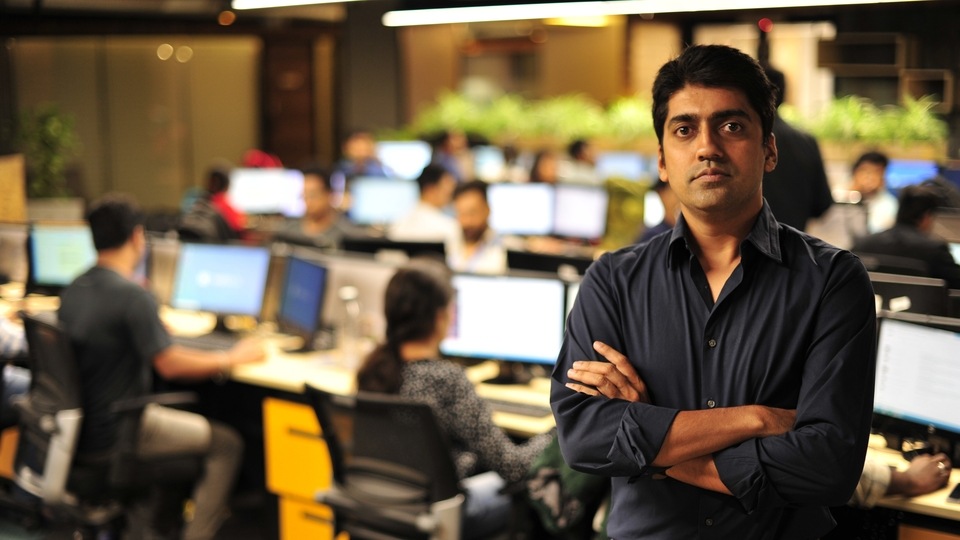 Smartphones are undoubtedly one of the most revolutionary inventions of the century, and government and private sector services have quickly adapted to modelling their offerings around the most unique identifier a person might own – their cellphone number. There's simply no escaping it – for example, your vaccination appointment via CoWIN is issued after signing up with your number, while you can't visit a store or supermarket without being asked for your phone number at checkout. While many users don't mind sharing their phone number with every third-party service they use, it can be used to target users with ads and unsolicited promotional messages – something that we've all faced at some point.
Some deal with this by blocking individual numbers, which can be a very tiresome affair, while others simply buy another telephone number. However, using a second phone number means you still have to deal with calls and messages yourself. This means either ignoring messages or calls on your dual SIM phone, or using it on a second phone and leaving it on silent mode. Here's where Doosra, a company that provides users with a virtual phone number claims to offer a better experience. Instead of buying a second SIM, you rent out a virtual number that you can share with all your third-party services like including chat apps (like WhatsApp), dating apps, food delivery companies, and even for receiving OTPs from random websites on the internet. All calls to this number are diverted to voicemail by default, while messages can also be accessed in case you need to sign up for another service.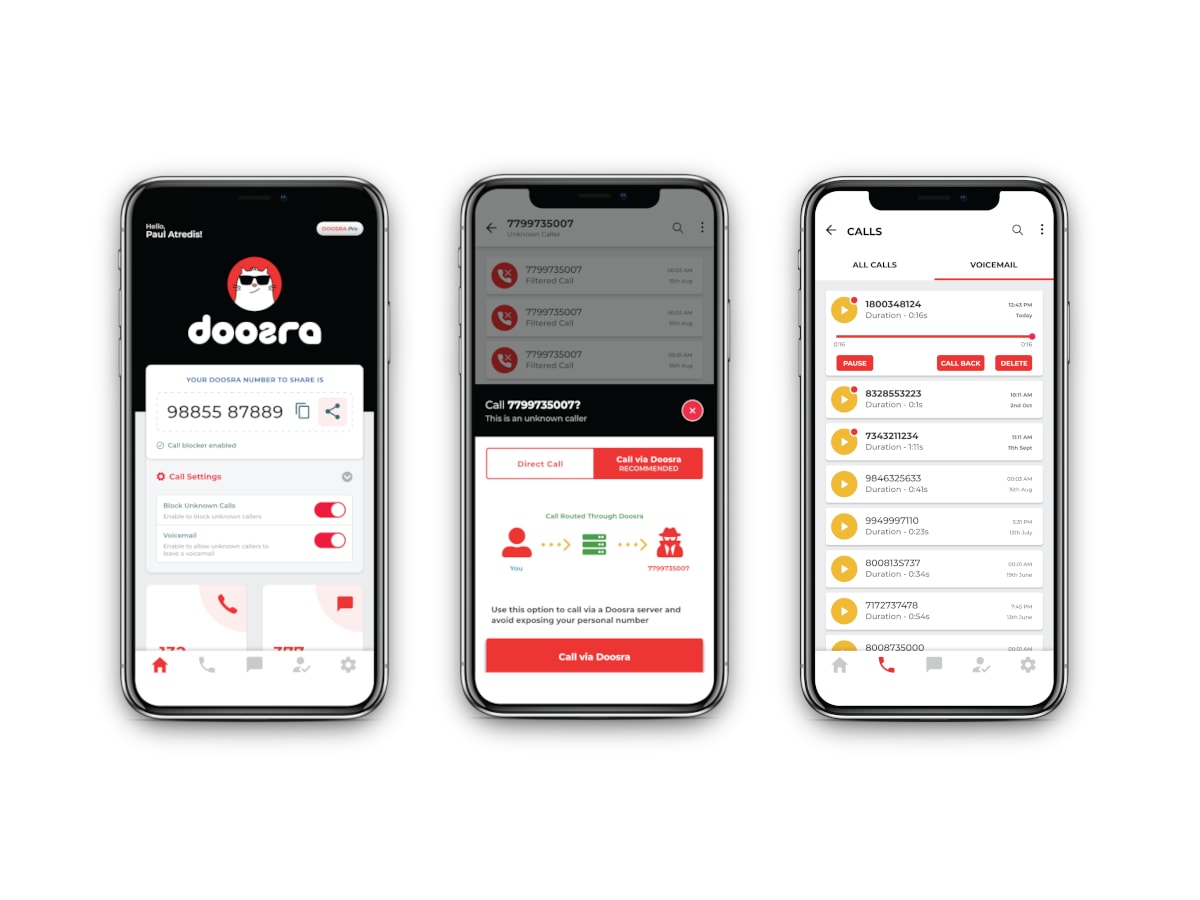 We interacted with Aditya Vuchi, Doosra's founder and CEO, to learn more about the service and understand why a user would want to use a virtual number service instead of a second SIM card. Here are some of the edited excerpts:
1. How important is a user's cellphone number when it comes to privacy, and why should users care about giving it away?
At 700M+ 4G connections in India and 1.17B overall mobile phone users, the mobile number has become the de-facto identity in the country. In addition to this, projects linking the mobile number to government and private sector services means anyone without one is effectively excluded from products and services in a significant way, nudging people to adopt the digital way of life.
However, this adoption has had its pitfalls in terms of privacy by public and private enterprises. Offline data like geolocation, wifi information and store visits can be mapped to the user's online behaviour by various apps to do invasive profile building that can be detrimental to the user's long-term personal data safety. Most recently, 18 crore Domino's Pizza orders have been hacked into. These details include Name, Email, Mobile, GPS Location and more. Not only this, the hacker has gone on to create a search engine for the database which has made it easy even for the laymen to access.
Being able to manage independent digital profiles that don't connect to your personal information is critical going forward, and Doosra privacy platform allows users to do just that.
2. What is the difference in the way a customer's personal information (e.g. phone number) is handled differently in India compared to other countries?
India has effectively leapfrogged the email generation in terms of digital adoption to the mobile phone and the advent of cheap devices and affordable plans has made it even easier. Taking undue advantage of this, merchants and telemarketing companies soft-mandate it for purchases at malls, supermarkets and the like to create customer profiles. While they argue that this data is for garnering loyalty points or to send an e-bill during these COVID times, the data is mined and correlated with other information to become marketing targets.
This data is then sold to data brokers who then sell to other industries. For example, fintech companies rely on such cross-pollinated data about the user to determine even creditworthiness. Most of this is done without explicit consent from the user, leading to a collection of massive amounts of personal information without any meaningful consequences if any system were to be compromised.
3. Is a virtual phone number better than buying a second SIM card? Can users sign up for services like WhatsApp, Instagram or Amazon Prime?
Yes, it is. With cheap data and voice plans, the need for a second SIM for cost optimisation has largely disappeared. This springs the question of "why do we even need a second SIM?" This is where Doosra comes in. Since the mobile number has become the digital identity in India, we provide an alternative digital ID to use at places but don't want to part with your personal number. Since all calls are blocked by default, Doosra offers a safe choice for shoppers and others who wish to conduct work in the digital world. Doosra users can sign up on Whatsapp, Telegram, Amazon and any other platform that requires a standard 10-digit mobile number.
4. How do virtual mobile numbers handle spam better than a regular phone number? Can users mute certain senders?
Not specifically a virtual number but Doosra has inverted the notion of a mobile number by blocking all calls by default. This is transformative in the way a person views their number and can share it with anyone or on any social media platform without a care. Specific contacts can be added as trusted contacts, allowing calls from those numbers to come through. We also provide voicemail inbox for our users so any caller that is blocked can leave a message for the Doosra customer to listen and decide to respond back.
We have tied up with key delivery services like Swiggy, Ola, Dunzo, Urban Company and others to ensure calls from their delivery partners do not get blocked off and the Doosra customer has the option to turn these services on or off. All SMS's come through but important ones like OTPs are categorised separately and notify the user in the Doosra app.
5. If a user decides they want to switch from Doosra to a different virtual mobile number provider, what are the challenges they will face with their existing services?
Doosra is the first-of-its-kind service that provides a virtual number to consumers within India. We have partnerships with telecom operators that allow us to provide a dedicated virtual number for anyone that desires it at a pocket-friendly price. While we don't have an explicit portability option, we will look into it as the need arises.
6. Is Doosra in compliance with the recently introduced IT Rules (Intermediary Guidelines and Digital Media Ethics Code) and how is user data processed with regards to law enforcement?
Yes, we are. Since we are not a platform that allows posting/hosting of content for our users, a lot of the provisions are not applicable to us. That said, there are two aspects we ensure are handled well, at Doosra. We take minimal but necessary information required to purchase a Doosra number, which includes a primary number verified with an OTP and an e-KYC process that mandates a government-issued ID during the onboarding process. We also have a grievance cell where any support required by the competent authorities is handled in a formal manner.
Follow HT Tech for the latest tech news and reviews , also keep up with us on Twitter, Facebook, and Instagram. For our latest videos, subscribe to our YouTube channel.
First Published Date:
14 Sep, 07:28 AM IST
71631531532795
NEXT ARTICLE BEGINS