What is 5G, and why it is such a big deal
Apart from ultra high-speed Internet speed, 5G will have a big impact on segments such as smart cities, robotics, self-driving cars and healthcare.
5G is the next big thing in the world of consumer technology and telecommunications.
The next-generation wireless technology got a special mention in India's Union Budget 2018 earlier this month. The government plans to increase the adoption of the technology in the country by setting up 5G centers with assistance from IIT Chennai. The move is a part of the government's ambitious plan to roll out 5G services across India by 2020.
Looking at the progress being made in the field of 5G, a commercial roll-out appears imminent. Only recently, chipset company Qualcomm announced a big partnership with smartphone OEMs such as Asus, Xiaomi, LG, and Sony Mobile for the commercial launch of 5G-enabled phones in 2019.
As expected, there's a huge buzz around the technology that's set to revolutionise communications in the coming years.
What is 5G? Why it's critical?
In simpler terms, 5G is the next-generation wireless technology that succeeds present 4G LTE standards. While 2G, 3G and 4G focused on mobile radios, 5G covers an entire ecosystem of radios, impacting categories beyond smartphones.
5G is expected to drive emerging technologies such as the Internet of Things, Virtual Reality and Augmented Reality. 5G is going to have a big impact on segments beyond mobile broadband, such as smart cities, robotics, self-driving cars, healthcare, agriculture and education.
It is said to be 10 times faster than its predecessor, and can download high resolution content such as 4K or 8K movies in less than 30 seconds. Even with maximum 4G speeds, such high-resolution movies take roughly five minutes to download.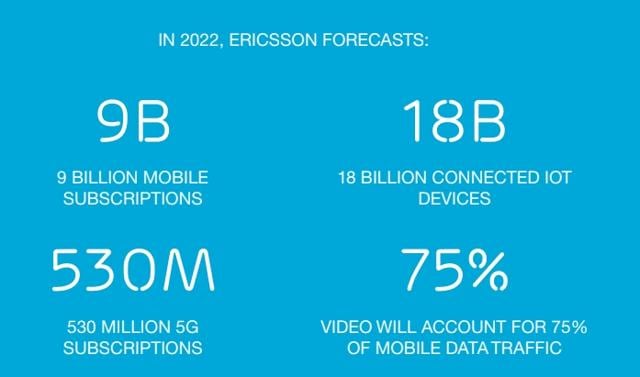 5G will also ensure network flexibility, low energy consumption, better security and reliability, besides lower latency (a key requirement for data-hogging technologies such as augmented reality (AR), virtual reality (VR) and even the Internet of Things).
For instance, 5G will ensure that the communication cycle of your input, smart home device, cloud servers and output is ultra-fast. This requirement will exponentially grow when humans begin using more smart home devices. At the moment, 4G networks haven't been scaled up to handle such heavy loads of data.
5G Mobile Broadband to help by delivering:
Fast data experience
With smartphones becoming primary computing devices for people across the world, 5G network will ensure that they enjoy high-speed browsing, fast downloads, high quality audio and video calls and smooth streaming of content such as 4K and 360-degree videos.
Better AR, VR experience
With ultra-low latency, down to 1 millisecond, 5G mobile will improve VR, AR and extended reality experiences with increased capacity at a lower cost.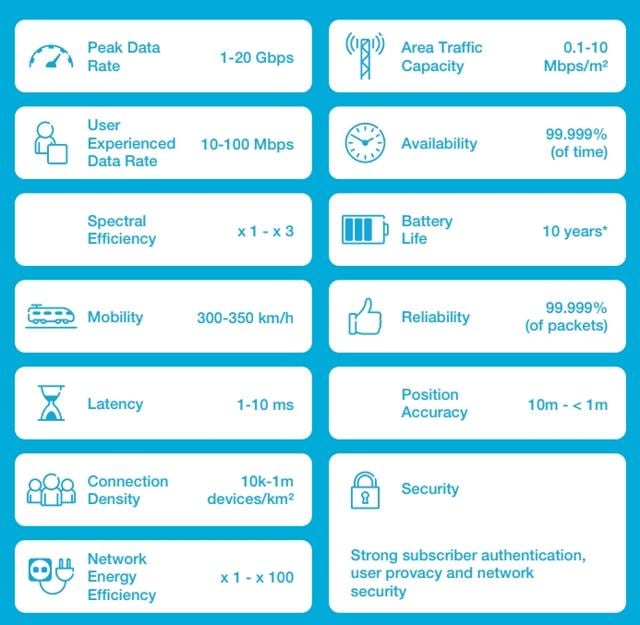 5G in India
As said earlier, India aims to roll out 5G services in the country by 2020. Telecom companies such as Nokia, Airtel, BSNL, Reliance Jio and Samsung are already working towards upgrading their networks to 5G.
"In India, the 3.3-3.6 GHz band has already been identified as the primary band for the introduction of 5G services in India before 2020. In fact, the mid-band spectrum is increasingly becoming important in the mix of spectrum that should be available for 5G, and many nations around the globe have started taking steps to make 3.5 GHz band spectrum available for 5G services," said Nitin Bansal, MD Ericsson-India.
"Looking at the transition to 5G, it will not be an overlay network. 5G will work in tandem with 4G. So, for operators to be relevant in 5G, they will need to have a very good quality 4G network. Once that happens, the important thing will be to ensure seamless interworking between LTE and 5G," he added.
According to reports, India will include 5G airwaves in forthcoming spectrum auctions. ALSO READ: Why India has announced its 5G plans
Key recent 5G developments
5.7Gbps speed: November last year, Ericsson conducted the first-ever live 5G end-to-end demonstration in India -- recording a throughput of 5.7 Gbps and ultra-low latency of 3 milliseconds.
5G specs ratification: 3GPP (3rd Generation Partnership Project), a global body that fixes industry standards for technologies, approved specifications for the 5G network in December last year. This paved the way for uniform 5G deployment.
5G on moving train: Samsung Electronics tested 5G network on a high-speed train travelling over 100 kmph, achieving data transmission speed of 1.7 Gbps. The companies claimed 8K-quality video was downloaded via a 5G router installed aboard.
Long distance trial: Huawei and Japanese telecom operator NTT Docomo in December announced the successful trial of 5G mobile communications over a long distance using the 39GHz Millimeter Wave (mmWave) band. Prior to the trial, wide-area coverage and mobility performance of the spectrum was considered a big hurdle.
5G NR Interoperability: Last month, Deutsche Telekom (DT), Intel and Huawei announced recording the world's first 5G interoperability and development testing (IODT) with a commercial base station. The move enables the technology companies to commercially launch 5G and compatible devices by 2019.
Qualcomm's 5G symposium: Qualcomm announced a grand partnership with OEMs such as Asus, Fujitsu Limited, Fujitsu Connected Technologies Limited, HMD Global (Nokia phones), HTC, Inseego/Novatel Wireless, LG, NetComm Wireless, NETGEAR, OPPO, Sharp Corporation, Sierra Wireless, Sony Mobile, Telit, vivo, Wingtech, WNC, Xiaomi and ZTE to launch 5G-enabled phones powered by the Snapdragon X50 5G modem.