You can delete the last 15 mins of your search history on Google through a shortcut now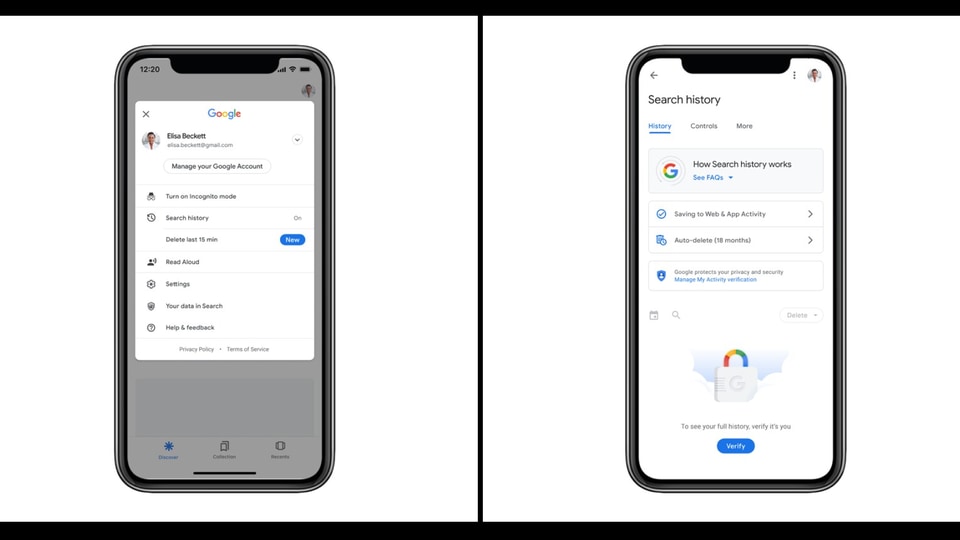 Google is rolling out the option to delete the last 15 mins of search history via a shortcut soon. It's first coming to iOS and will soon be on Android.
Earlier this year, during Google I/O 2021, the company had announced that they were soon going to support a feature that will let users quickly delete the last 15 minutes of their search history on Android and iOS apps. This feature adds on to a pre-existing feature on Google that auto-deletes search history. The feature that will delete your last 15 minutes of search queries is arriving via a short cut is currently rolling out on iOS.
"It's easy for you to control how you want your search history to be saved to your Google Account — including if you don't want it saved at all. With auto-delete controls, you can choose to have Google automatically and continuously delete your Search history, along with other Web & App Activity, from your account after three, 18, or 36 months. For new accounts, the default auto-delete option for Web & App Activity is 18 months, but you can always choose to update your settings if you'd like," Google explained in a blog.
"You can also try out a new way to quickly delete your last 15 minutes of saved Search history with the single tap of a button. This feature is available in the Google app for iOS, and is coming to the Android Google app later this year," the company added.
In the Google Mobile app, on iOS for now, you can tap on your profile avatar and see an option to "Delete last 15 min" button underneath the "Search History" option. Google already offers an incognito mode on iOS, but this new shortcut offers a better, streamlined experience. This is similar to the "Hey Google, delete everything I said to you last week" or the "Hey Google, that wasn't for you" commands in the Google Assistant. Accidental hotword activations are common on the Google Assistant, so these two commands we just mentioned are a good way to wipe that information off.
This feature to delete the last 15 minutes of your search history, both on the web and app activity, follows the automatic deletion of search history every three, 18, or 36 months. Currently, 18 months is set as a default for new accounts and can be changed from the app settings. We have spotted the "Delete last 15 mins" option on our iOS app, in case you do not see it, it's going to show up soon, fret not. This same shortcut is going to roll out on Android later this year.
Google has also officially announced the option to lock the "My Activity" page and put it behind an extra sign-in verification wall that will need your credentials. This will ensure that users on shared devices do not have the chance to get any access to your personal information.