After Among Us, dystopian survival game Frostpunk is free for a week on the Epic Games Store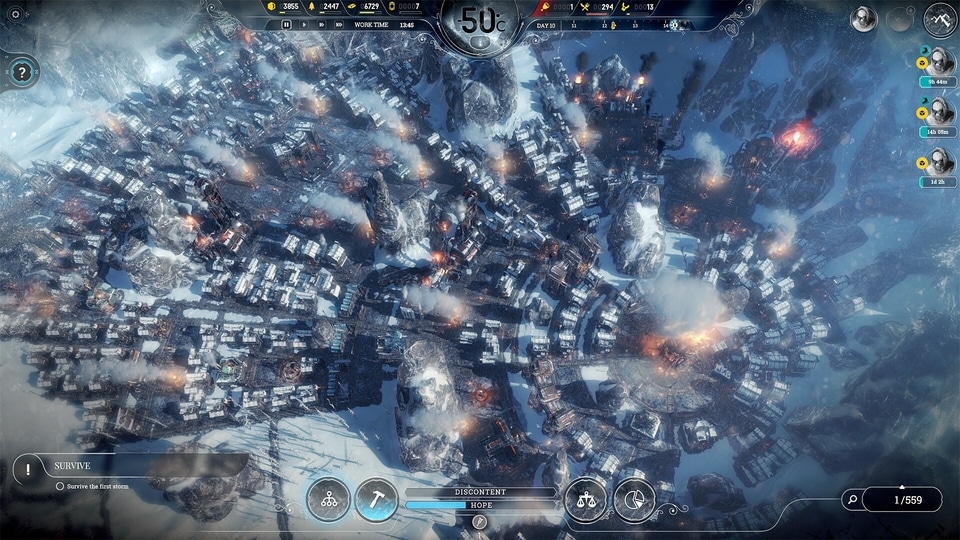 Gamers have until June 10 to add Frostpunk, the challenging survival game to their library, before it is replaced by the next 'mystery' game.
Last week, we reported that Among Us, one of the most downloaded games of 2020, was free on the Epic Games Store for one week. The popular game store has now replaced Among Us with another free game -- Frostpunk, a dystopian survival game that will remain free-to-play until June 10.
Frostpunk is a city-builder game that is set in an apocalyptic world affected by adverse climate conditions. Unlike traditional simulation and city builder games, or survival games that require users to align their budgets and resources optimally in order to survive, Frostpunk expects users to manage extremely negative conditions and unexpected events in order to survive a dangerous climate and inhospitable conditions.
Also read: Among Us clocks in 2 million daily PC users after Epic Games freebie
Gamers who have played Frostpunk have described it as an extremely challenging title, which requires users to be able to quickly adapt to very unpredictable situations. Users must scavenge for resources in a frozen climate and keep a generator running in order to protect the residents. As the game progresses, users will be faced with extremely difficult scenarios, forcing them to take some very difficult decisions -- like killing all sick members in order to ensure the survival of the rest.
Frostpunk usually costs ₹699 (or $29) on Steam, but is currently free for download until next Thursday via the Epic Games Store when it will be replaced by another game that will also be free to download for the next week. This means that if you add the game to your library before June 10, you should be able to keep it even after the next game arrives. Epic is also running a promotion on its website where some games are discounted up to 75 percent at the moment.
Read more: Xbox is celebrating Pride Month with free games and special gaming features
Last year, the store gave away over a hundred free game titles and the company has continued the trend this year. We recently reported that Among Us on PC went from around 350,000 daily users to two million after the game was made free on the Epic Games Store. Users will also be able to download the wildly popular Genshin Impact game via the Epic Games Store on June 9.