Among Us clocks in 2 million daily PC users after Epic Games freebie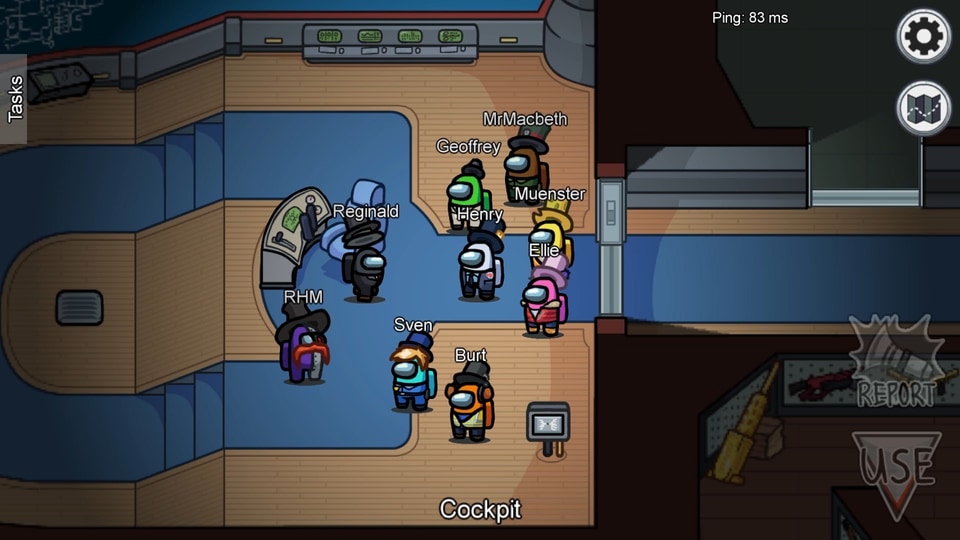 Among Us on PC went from around 350,000 daily users to two million after the game was made free on the Epic Games Store.
Among Us had a great 2020 with millions of users who turned to the multiplayer game as they stayed home. The game is still going strong with a new map launched, and expansion to other platforms as well. Among Us also reached a new milestone on PC with two million daily users over the weekend.
Among Us is currently free for PC on the Epic Games Store as part of Epic's 'Mega Sale'. The new daily user count can be attributed to this freebie. This was highlighted by community director Victoria Tran on Twitter. Tran first showed a graph of the usual daily user count on Among Us for the week between May 17 and May 22, and that was around 350,000. The second graph showed when Among Us went free on the Epic Games Store, and that was on May 27. The daily user count quickly jumped to two million.
since Among Us is free on EGS until June 7th, I thought it'd be nice to quickly share some player count stats from over the weekend!

graphs graphs graphs 📈📉📈 https://t.co/MqwIJeHoYO

— Victoria Tran 🧋 (@TheVTran) May 31, 2021
Tran also mentioned that this user count is only for PC players. It also doesn't mean new players as "many people grab Among Us on as many platforms as they can and were probably testing it out." Tran also highlighted the Memorial Day weekend in the US could have led to more people playing the game. This is still a big milestone for Among Us, and it shows how people are interested in playing the game.
Among Us has its biggest user base on Android and iOS. It was also the most downloaded mobile game in 2020, and clocked in half a billion players in November. Among Us is expanding to more platforms after having launched for the Nintendo Switch this year. It will be available for the PlayStation and Xbox later this year.