BTS Universe Story game launched on Android, iOS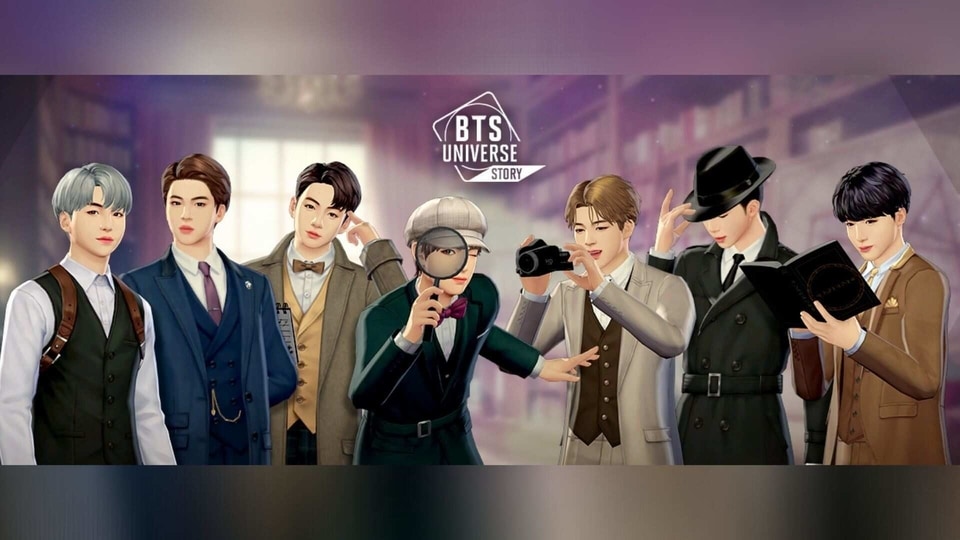 BTS Universe Story is the second BTS mobile game after BTS World that launched last year.
BTS Universe Story mobile game is now available to play on Android and iOS. It's an interactive game that gives fans the opportunity to choose different adventures for each of the members.
BTS Universe Story can be downloaded on both Android and iOS devices. The game is quite big with a size of 2GB. It is the second game from Netmarble after BTS World that launched last year. But this one gives users more control over the interactive story. There are pre-existing scenes where players have to choose between two options. Players can add dialogues to conversations between the BTS members.
The stories are based on the official BTS Universe, and the choices players make influence the ending. You can also create your own BTS Universe in the game. BTS Universe Story also lets you customise the characters with different outfits. This is a collection mode where players can store clothes and accessories that can be used to customise the BTS characters. There's also a seven-day daily check-in event where players can get 30 jewels in the game. Netmarble is also offering a special T-shirt outfit and background items when other players like your stories.
Netmarble has developed this game in partnership with the K-Pop group's company, Big Hit Entertainment. Prior to this, Netmarble launched BTS World which is a story-based simulation game. Here, players have to go through six chapters with 25 levels in total. Players progress as they complete each stage in BTS World.