BTS Universe Story pre-registration live on Android and iOS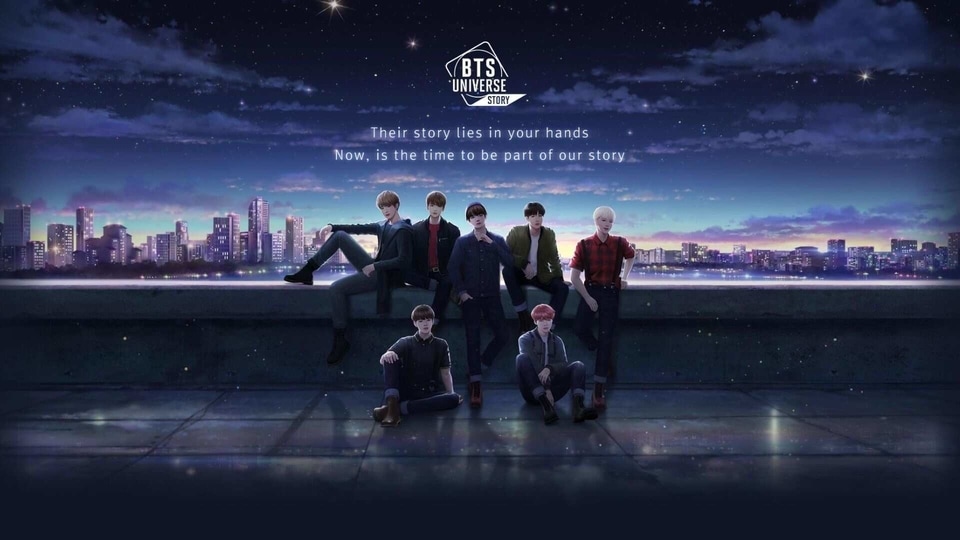 Those who pre-register BTS Universe Story will get to choose one outfit during the launch of the game.
Netmarble has revealed more details about its new and second BTS game. BTS Universe Story is also available for pre-registration on Android and iOS. The launch date for this new BTS game hasn't been revealed yet but it's expected to take place soon.
BTS Universe Story can be pre-registered on the Google Play Store for Android users. iPhone users can head to the App Store to pre-order the game. Those who pre-register have a chance to select an outfit when the game releases. The App Store listing for BTS Universe Story also mentions that the game is expected to arrive on October 29. Netmarble has updated the BTS Universe Story website with an introduction to the game.
BTS Universe Story is going to be a storytelling game where players will be able to create a story according to their preference. Based on the screenshots of the gameplay, players will have the option to choose the speaker and add their own dialogues as well. Players will also be offered options for future actions for the character. This is similar to games like Choices and Episodes.
In addition to this, players will also get to customise the BTS members in the game. There will be outfits to choose from which will unlock as the game progresses. There are two more reveals in tow for BTS Universe Story. The next one will be a BTS Universe story card event where new BTS Universe photo cards will be added daily. The next one will be an unveiling of the gallery where it will show exclusive first-looks at images and videos.
Netmarble is also looking for pre-launch writers for the game. Anyone interested can apply for the position. BTS Universe Story is the second game from Netmarble in collaboration with the K-Pop group's company, Big Hit Entertainment. The first game was BTS World which was also developed by Netmarble.