Garena Free Fire Moco Awakens event: Here's how to upgrade to Awakened Moco on Free Fire, check steps here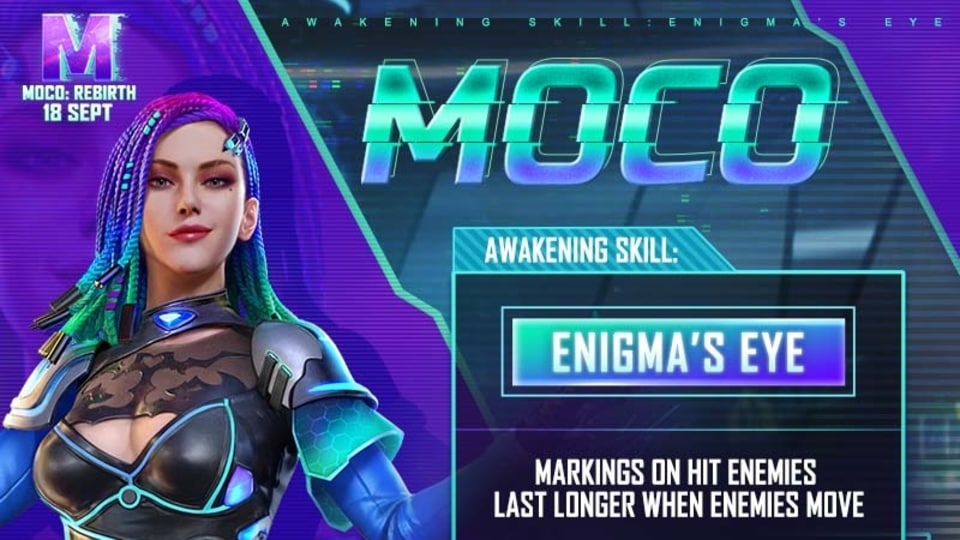 Garena Free Fire Moco Awakens event will allow users to upgrade their Moco character to Awakened Moco in the popular battle royale game. Here are all the steps to upgrade Moco on Free Fire.
Garena Free Fire Moco Awakens event: With over a billion downloads on the Google Play Store, Garena Free Fire is the most downloaded battle royale game, as well as the top-grossing action game on the Play Store in India, ahead of rival Battlegrounds Mobile India. The game developers recently closed beta testing for the upcoming Free Fire OB30 update, while introducing a new event in the game – Moco Rebirth. The limited event was designed to allow users to upgrade the Moco character to Awakened Moco in the game, by participating in the event.
In order to give the Moco character on Free Fire an upgrade to the Awakened Moco, users will have to participate in the mission which will grant them the requisite objects as part of the event. Users must then use these in-game objects, also called Moco Awakening Emblems and Moco's Memory fragments, to perform the upgrade to Awakened Moco in the game. However, gamers will need to complete the mission in order to claim the rewards.
Also read: Looking for a smartphone? Check Mobile Finder here.
Gamers looking to get in on the gaming action and upgrade Moco to Awakened Moco, must first head over to the character page for Moco on your Garena Free Fire game and begin the event, which will grant them access to the Awakening Moco Shards upon completion. The missions must be completed with the Moco character in order to successfully complete them. We had previously reported that as part of the Moco Rebirth event, the game was also adding other rewards along with new pet skins, including Sensei Tig.
Players will need to complete five chapters in order to be able to upgrade Moco to Awakened Moco. Out of 40 characters, three have already been awakened in the game – Andrew, Kelly and Hayato. Moco's Enigma Eye skill can mark enemies. Previous reports had claimed that the Awakened Moco would be able to extend the marking of an enemy player beyond the current limit of five seconds, and it appears that marked enemies will reportedly last for 6.5 seconds, thanks to Awakened Moco.