Ubisoft unveils first-person adventure Avatar: Frontiers of Pandora, coming to high-end consoles and PC in 2022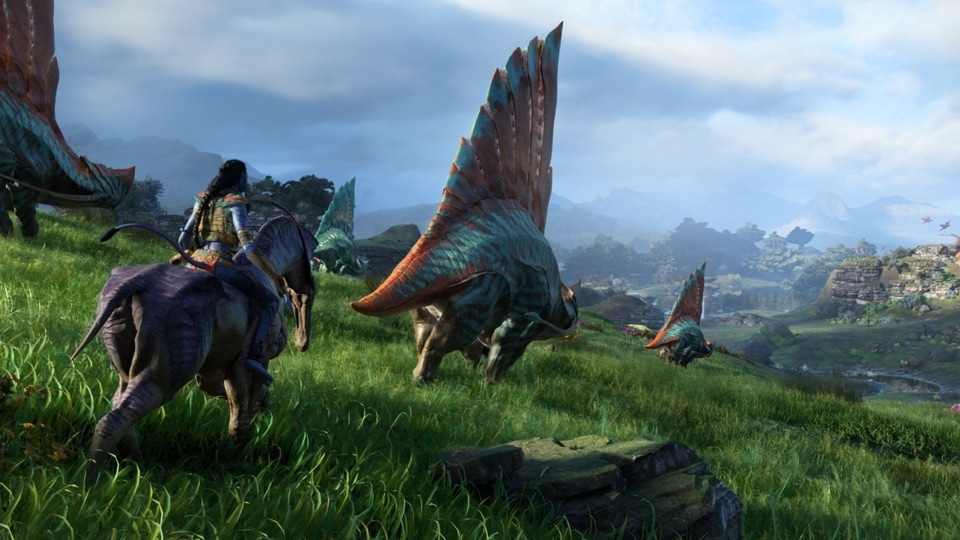 Arriving five years after it was first announced, Avatar: Frontiers of Pandora promises fantastic graphics, an interactive world and creatures and intense battles. But will your computer or console be able to play the game?
At E3 2021, Ubisoft finally took the wraps off the first trailer of Avatar: Frontiers of Pandora a new first-person adventure game that features gorgeous graphics and a stunning throwback to Pandora, the world of the Na'vi, which featured in James Cameron's 2009 Avatar movie.
Over four years since it was first announced, the studio finally gave gamers both a look into the fantastic mechanics and graphics that make up the upcoming Avatar: Frontiers of Pandora game, as well as a rough timeline for its release. We now know that the game will release sometime next year. However, it looks like gamers will require quite a bit of graphics performance under the hood if they want to play the game.
According to Ubisoft, players in the game will take on the role of a native (the Na'vi, who live on Pandora) and travel across the Western Frontier – this should be a novel experience as the studio describes it as a never-before-seen part of Pandora. Players will be able to interact with the world and the creatures and characters, as they do battle with the Resources Development Administration (RDA) forces.
The new Avatar: Frontiers of Pandora game will feature the company's in-house Snowdrop engine, and the graphics in the game appear to be simply incredible, based on the trailer. In the cinematic trailer for the game, Ubisoft shows off some intense battle scenes where the player avoids gunfire and explosions to jump off a cliff. They are then rescued by a Mountain Banshee, while another Na'vi character aims an arrow at a helicopter with armed soldiers, to take it down before it hits them.
Avatar: Frontiers of Pandora is scheduled to be released in 2022, but Ubisoft isn't forthcoming with more details at the moment. In terms of compatibility, the game is expected to be available on the PlayStation 5, Xbox Series X and Series S, as well as Windows computers. If you have an older console, it isn't clear at the moment whether a less graphics-intensive version of the game will be released later, but gamers on Google Stadia and Amazon Luna will be able to play the game, even on less capable hardware thanks to cloud gaming.